Appeals court temporarily reinstates Texas abortion ban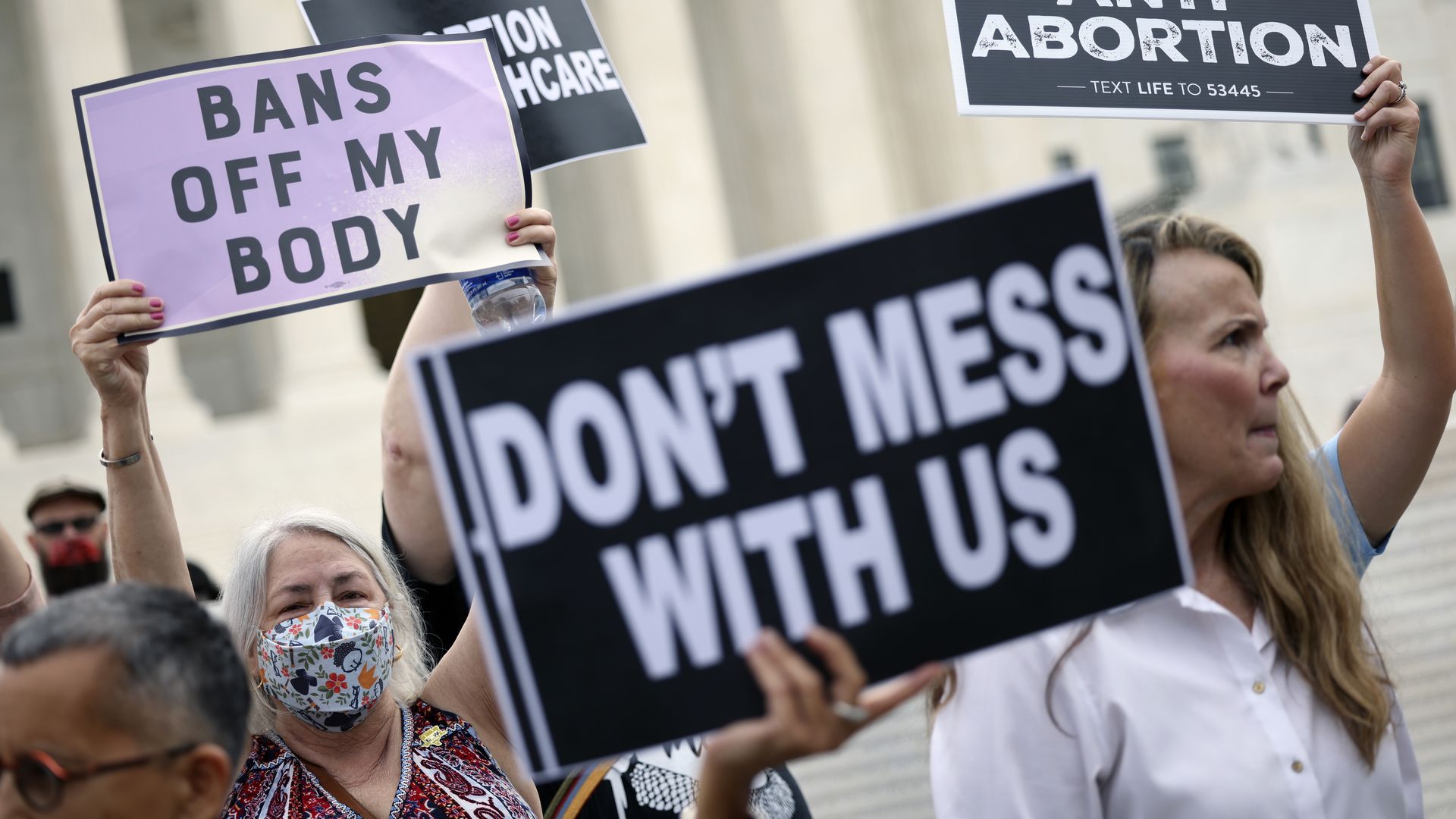 The 5th U.S. Circuit Court of Appeals on Friday temporarily reinstated Texas' controversial abortion ban, hours after the state requested an emergency intervention.
Why it matters: The three-judge panel's decision will allow Texas to once again enforce the ban despite a lower court judge's earlier ruling that the law is unconstitutional.
Some health care providers had already resumed performing abortions after the judge blocked the ban on Thursday.
The law will remain restored while the court considers Texas' request to keep it in effect during litigation.
Context: The Justice Department sued Texas last month, challenging the constitutionality of the ban on most abortions, which took effect on Sept. 1 after the U.S. Supreme Court allowed it to remain in place.
The U.S. district court ruling meant medical professionals could again offer abortions in Texas even after about six weeks of pregnancy without fear of facing a lawsuit by members of the public, at least temporarily.
The three-judge panel included Judge Carl Stewart, nominated by former President Bill Clinton; Judge Catharina Haynes, nominated by former President George W. Bush; and Judge James Ho, nominated by former President Donald Trump.
What to watch: The circuit ordered the Justice Department to respond by Tuesday at 5 p.m. CT.
The federal government is expected to appeal the stay to the full-court.
Go deeper