A general's guide to risk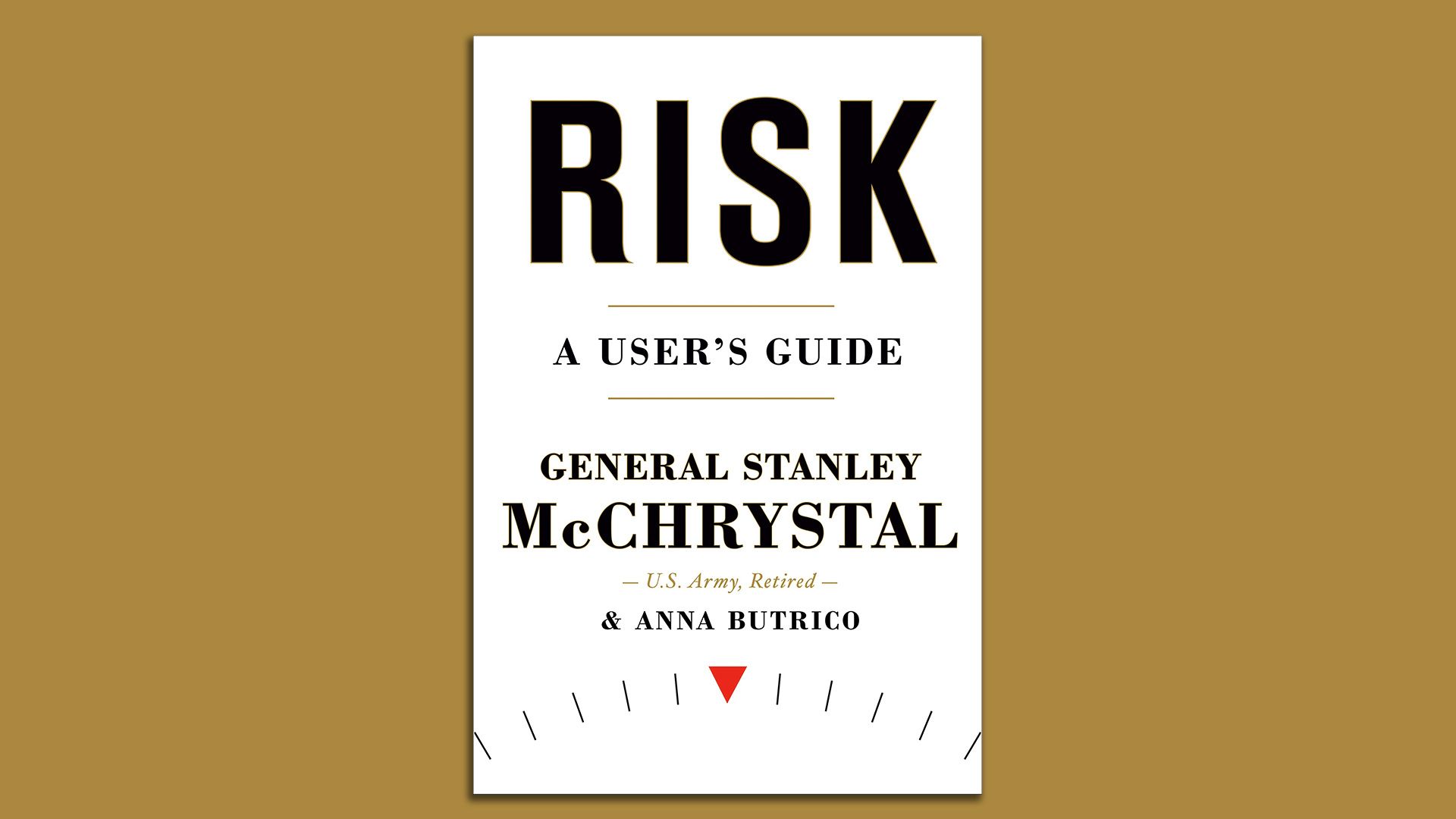 Gen. Stanley McChrystal, who ended his Army career in 2010 as the head of U.S. and international forces in Afghanistan, has a new book out on how to handle risk.
Why it matters: From conventional military threats to infectious diseases to economic catastrophes, we live in a world defined by risk — and shaped by our response to it.
McChrystal argues we should focus on minimizing our vulnerabilities to the risks we face.
What's happening: I spoke to McChrystal about his new book "Risk: A User's Guide," which came out earlier this week.
On choosing between two risks in the Afghanistan withdrawal:
"There was an in-place peace agreement with the Taliban that had ended Americans being killed, so if you make the decision not to withdraw, you're going to buy into an open-ended level of risk on that."
"On the other hand, if you try to go very quickly, it leaves you more vulnerable in the short term, though it gets you out sooner and decreases the amount of time you're at risk. When you look at it, it was probably a rational decision made in a very difficult environment."
On how to define risk:
"Risk is threat times vulnerability. But we're not good at predicting threats while we have agency over our vulnerabilities."
"There's a mathematical relationship between threat and vulnerability, so try to drive your vulnerabilities down to zero."
On what the COVID-19 response demonstrates about risk response:
"We should have been in great shape by now, but we've done an incredibly weak job — and that weakness is a function of our system, not the actual strength of the threat."
On the importance of "true diversity" in avoiding groupthink:
"The first thing is to understand that your organization probably has groupthink, and not to be confused as to what diversity is. It means different perspectives from people who are looking at a problem differently."
"This takes intentionality because most organizations are either hiring and promoting in their own image, or shaping people into it."
On the risk that keeps him awake:
"I'm worried about a cyberattack because one, we're more vulnerable than any other nation. And two, our society is more fragile than we think."
"If you turned off our electricity for 48 hours, we would see a tribal-like response of the kind that we've only seen in zombie apocalypse movies."
Go deeper