The U.S. slowly catches up on rapid COVID-19 tests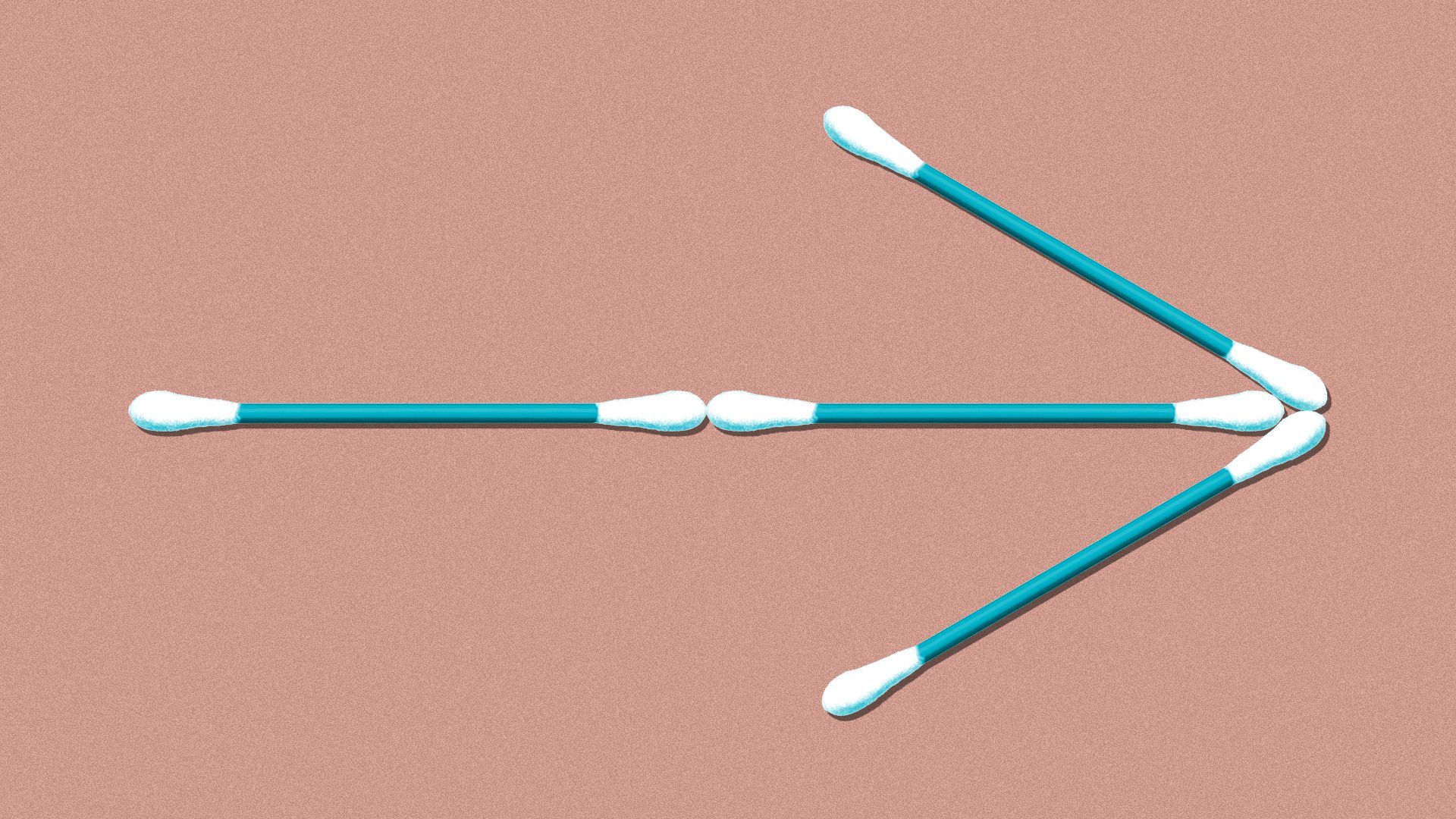 The White House allocated an additional $1 billion to buy millions of rapid at-home COVID-19 tests earlier this week.
Why it matters: Rapid tests can quickly determine whether you're infected with COVID-19 and at risk of spreading it to others, but lack of funding — and slow approval — has led to a dire shortage.
Driving the news: White House COVID-19 response coordinator Jeffrey Zients told reporters on Wednesday that the new funding — as well as an additional $2 billion allocated in September — will quadruple the number of available tests over the next few months.
Earlier in the week the FDA also authorized Flowflex, a rapid at-home test made by ACON Laboratories that the White House expects will retail at about $10 per test, making it cheaper than other available diagnostics.
"We'll have available supply of 200 million rapid at-home tests per month, starting in December," he said.
How it works: Rapid antigen tests — which can deliver results in as little as 15 minutes — are particularly useful for the current moment.
As millions of Americans return to school and the workplace, rapid tests can let them quickly determine their COVID-19 status if they've been exposed to the virus or they begin to show symptoms.
My thought bubble: My wife and I used one of our last remaining rapid tests this past weekend on my as-yet-unvaccinated 4-year-old so he could attend a bar mitzvah with us. (He was negative, which was fortunate because the party had both pizza and foosball.)
The catch: In part because of that utility, however, rapid tests have become increasingly difficult to find.
"Employer demand has gone crazy," Doug Bryant, CEO of testing company Quidel, told Reuters. "We won't be able to meet all the requests that we're having."
Even if the U.S. can get to 200 million rapid tests per month, it will mean less than one test per person at a time when both COVID-19 and traditional winter infections like the flu will be active.
What's next: This week, the FDA also authorized a new lab-based test from PerkinElmer that can detect COVID-19 as well as influenza and respiratory syncytial virus — a capability that should be especially useful this winter.
Go deeper