Ethiopian troops launch major offensive against Tigray forces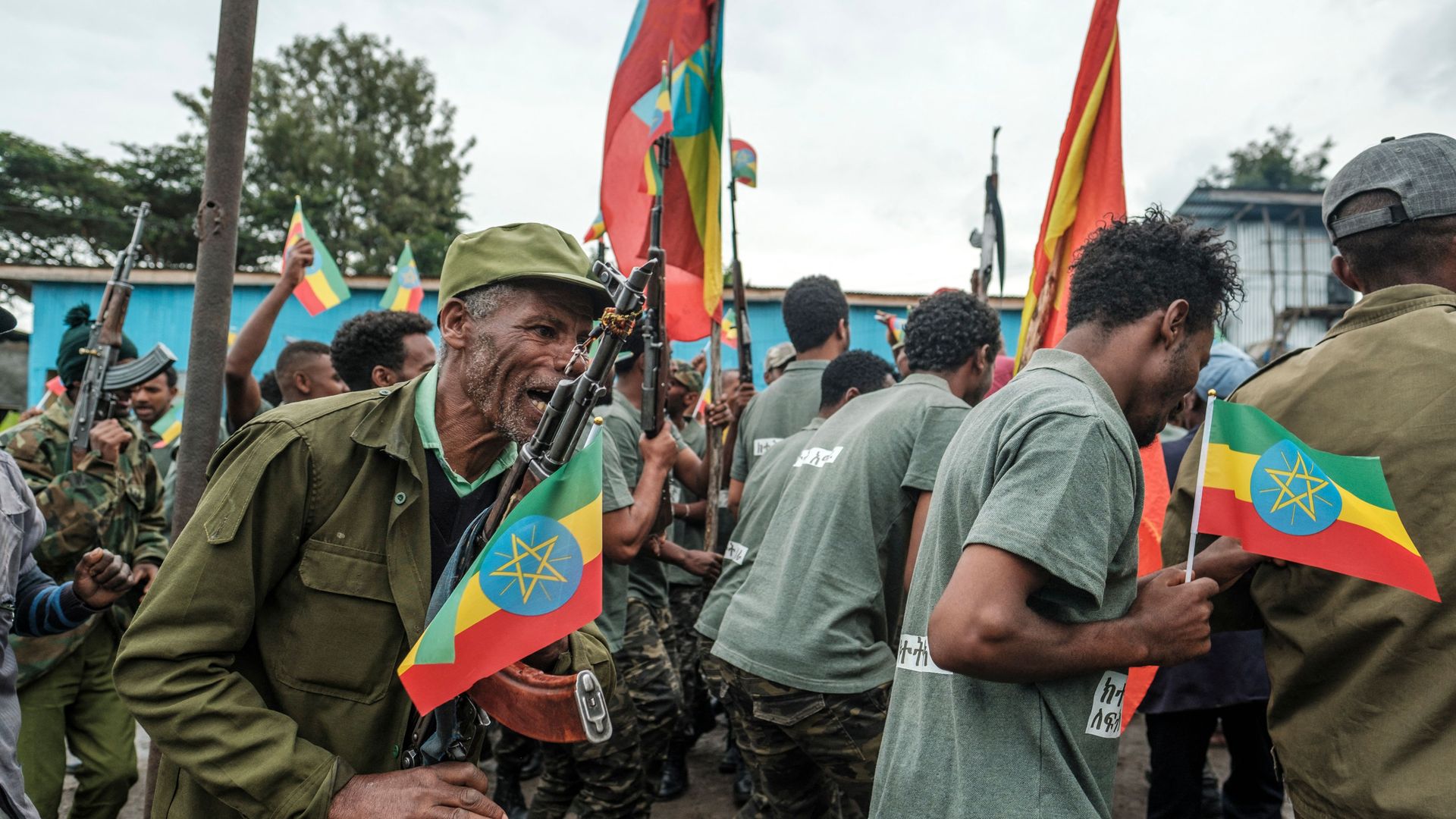 The Ethiopian military has intensified airstrikes over the last few days as it continues an assault against rebel forces from the Tigray region in a nearly yearlong civil war, Bloomberg reports.
Driving the news: The reports of the intensified conflict comes days after Prime Minister Abiy Ahmed was sworn in for a new term in Africa's second-most populous country.
The big picture: Getachew Reda, a spokesman for the Tigray region's ruling party, the Tigray People's Liberation Front, said the number of casualties is unknown after airstrikes and artillery bombardment struck parts of the northern Amhara region, per Bloomberg.
Reda told Bloomberg that thousands of pro-government combatants were spotted near the towns of Hara, Wergesa and Wegel Tena.
"We will maintain our defensive positions," Reda said, per Bloomberg. "We are confident we will thwart the offensive on all fronts."
Of note: International criticism of the conflict has grown. United Nations chief Antonio Guterres denounced Ethiopian officials on Wednesday for claiming the UN had inflated the magnitude of the humanitarian crisis in the country.
Go deeper: Ethiopia's civil war spreads beyond Tigray
Go deeper