De Blasio to overhaul gifted and talented program in NYC public schools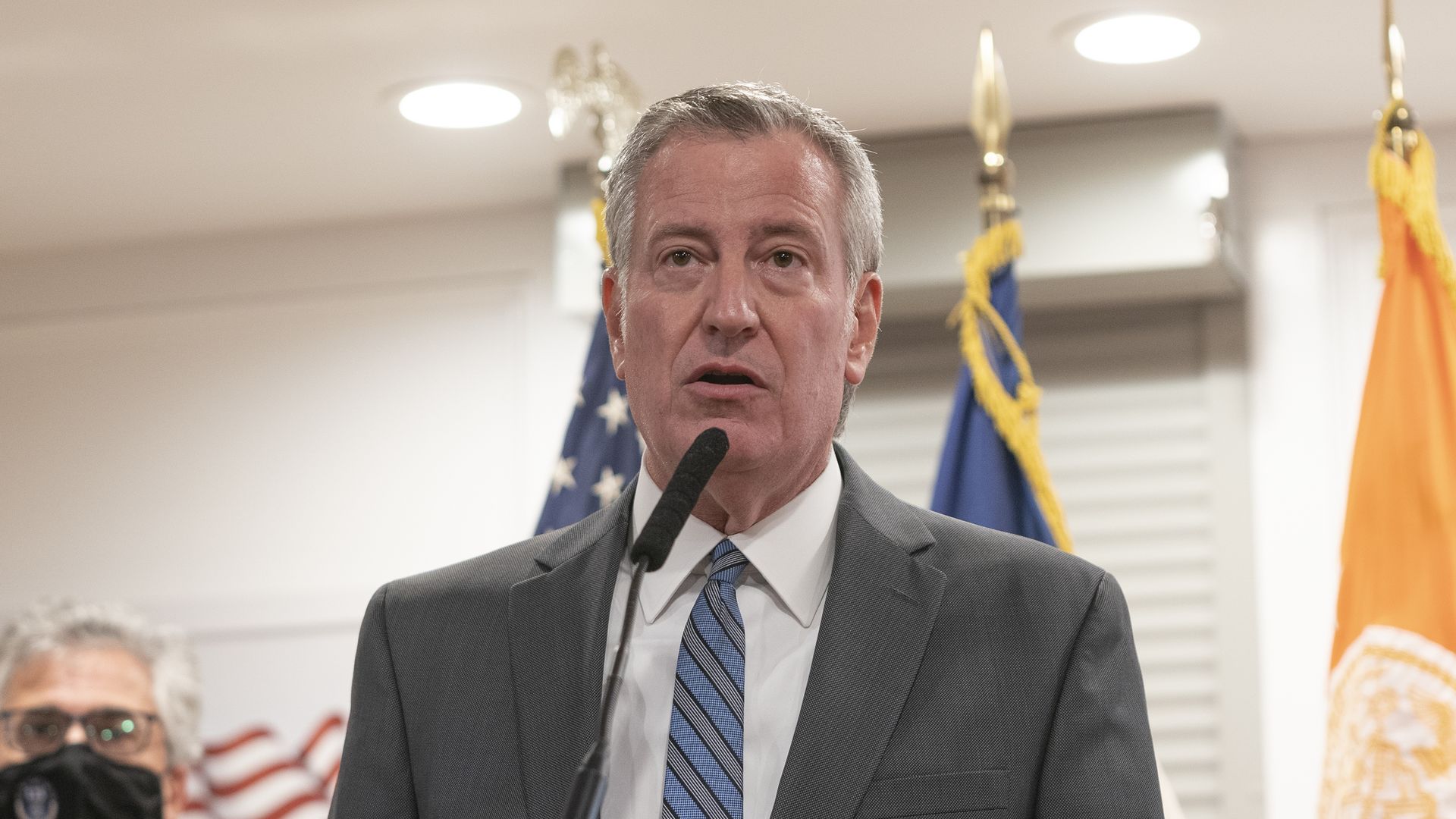 New York City Mayor Bill de Blasio announced Friday plans to overhaul the gifted and talented program in the city's elementary schools, the New York Times reports.
Why it matters: The announcement marks a shift away from the highly selective program that has been criticized for exacerbating inequality in public schools in the nation's largest school district, per the Times.
Driving the news: The new plan would create a program that "offers the possibility of accelerated learning to students in the later years of elementary school," the Times reports.
The plan also completely eliminates the test currently given to kindergarten students to screen for the gifted and talented program.
Elementary school students who are already enrolled in the program will be the last cohort.
The big picture: De Blasio, who critics say has been slow to fulfill his promise of tackling inequality in schools, unveiled his plan with just three months left in office.
The gifted and talented program in New York City public schools, which drew mixed reactions, is considered a crucial stepping stone for students to secure a spot in competitive middle and high schools, per the Times.
What they're saying: Some parents say the program made it difficult for children in regular classes to succeed.
"If we're just dumping a bunch of resources into gifted and talented, everybody else suffers because they didn't know somebody or they couldn't afford a tutor," said Karla Stenius, a parent in the Bedford-Stuyvesant section of Brooklyn.
Others say the program gives students a pathway out of some of the city's struggling schools, per the Times.
One expert, Jonathan Plucker, a professor at the Johns Hopkins University School of Education, questioned the feasibility of teaching students with a range of abilities in one class, a practice called differentiation.
"Differentiation is like a fuzzy blue unicorn," Plucker said. "It would be great if everyone had one; I'm just not sure it's possible."
Go deeper