Austrian Chancellor Sebastian Kurz resigns amid corruption allegations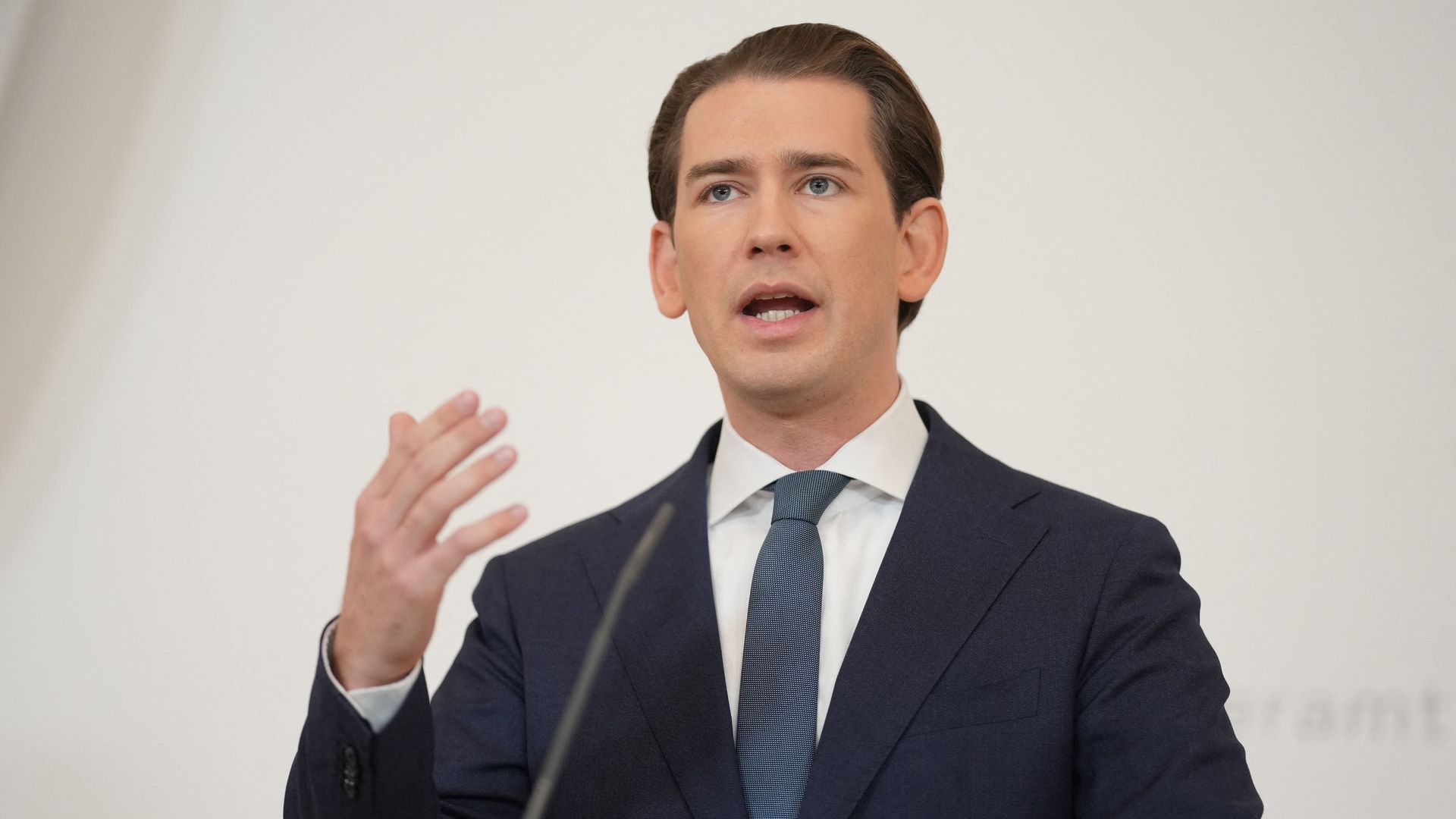 Austrian Chancellor Sebastian Kurz announced Saturday that he is resigning, days after prosecutors launched a criminal investigation into corruption allegations against him, the New York Times reports.
Driving the news: Kurz, who plans to remain as the leader of his party, denies allegations that he used federal money to pay off pollsters and journalists for favorable coverage, per Reuters.
Kurz had said that he wanted to keep governing with his coalition party, the Greens, but the party said the probe made Kurz unfit to serve.
Austria's three opposition parties demanded that Kurz resign and planned to submit at least one no-confidence motion against him at a special session of parliament on Tuesday, per Reuters.
"I admit that it is not an easy step for me," Kurz said on Saturday, per the Times. "My country is more important than my person. What it needs is stability."
What to watch: Kurz said that he would suggest Alexander Schallenberg, the country's foreign minister, to succeed him.
The Greens have not yet said whether they would accept Schallenberg, Reuters reports.
Go deeper