Era of depletion and disruption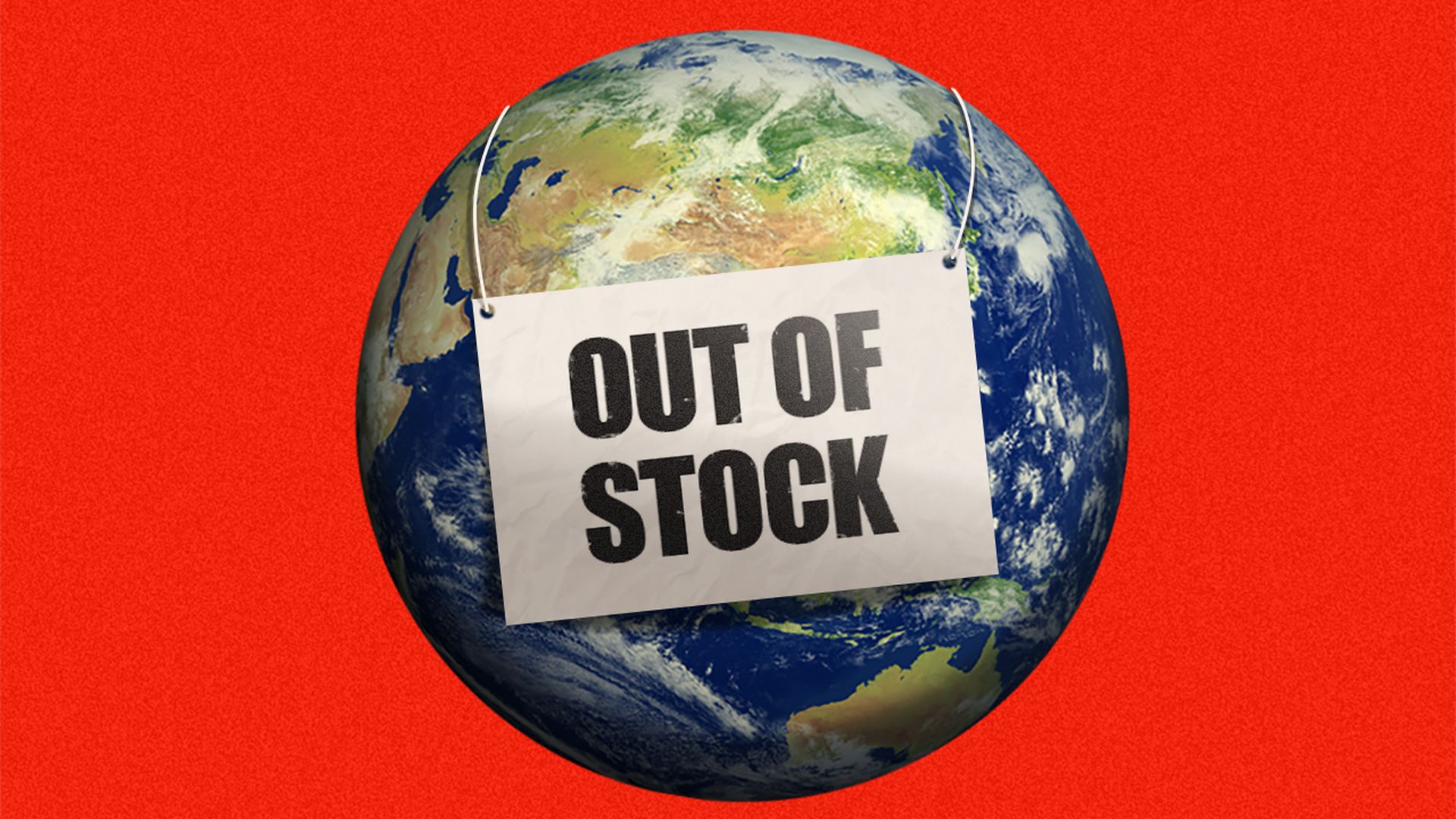 Whatever it is you might want or need — at work, at play or at home — you're going to have to wait.
Why it matters: There is simply no escaping the complex web of labor, product and service shortages unleashed by the pandemic, and this era of disruption is nowhere close to ending.
The big picture: The Atlantic's Derek Thompson put it well: "This is the Everything Shortage."
Jobs are going unfilled: Storefronts and restaurant windows across the country are still full of "help wanted" signs, often for multiple positions.
And workers across almost every industry are still feeling the effects of spending more than a year at home, often with kids also stuck at home, as Zoom and Slack obliterated what was left of a line between work and life.
Getting away is not much easier, though. You can forget about a quick, affordable weekend to unplug, unless you want to plan it a year in advance.
One Axios editor's recent efforts to find a decent Airbnb within a few hours' drive of Washington, D.C. yielded only a $3,000 per night mansion or a nicer-than-average tent that may or may not have had access to a bathroom.
A shortage of rental cars has also made longer trips unaffordable. As individual car owners try to fill the void by renting out their personal vehicles, it can now cost the same amount to rent a Ford Fiesta from a rental agency as it does to rent a Maserati from a guy who owns a Maserati.
Everyday necessities are facing their own daunting supply-chain issues.
COVID outbreaks have swept through factories all across Southeast Asia, slowing down production of clothes, shoes, electronics and furniture.
And by the time those goods reach the U.S., it can take weeks for ships to be unloaded at the Los Angeles and Long Beach ports before waiting — again — for truck drivers to move deliveries to warehouses, sorting centers and final destinations.
Home improvement projects might theoretically be a nice alternative to a vacation, but they'll be even more stressful than usual right now.
Would-be customers are running into shortages of large appliances as well as long waits for repairs. In the market for a new mattress? Some of the nicer ones are backordered until spring of 2022 — and the ones that are available now are significantly marked up.
Earlier in the pandemic, skyrocketing lumber prices and surging demand made it hard for all but the wealthiest and most patient Americans to fix up the home that was now their office or the backyard that became their only safe place to socialize.
What's next: These same supply-chain issues will wreak even more havoc at the holidays. Travel is still likely to be significantly disrupted, and analysts are also anticipating a shortage of both children's toys and Thanksgiving turkeys.
Go deeper