Pandemic fuels activity in health care's billing industry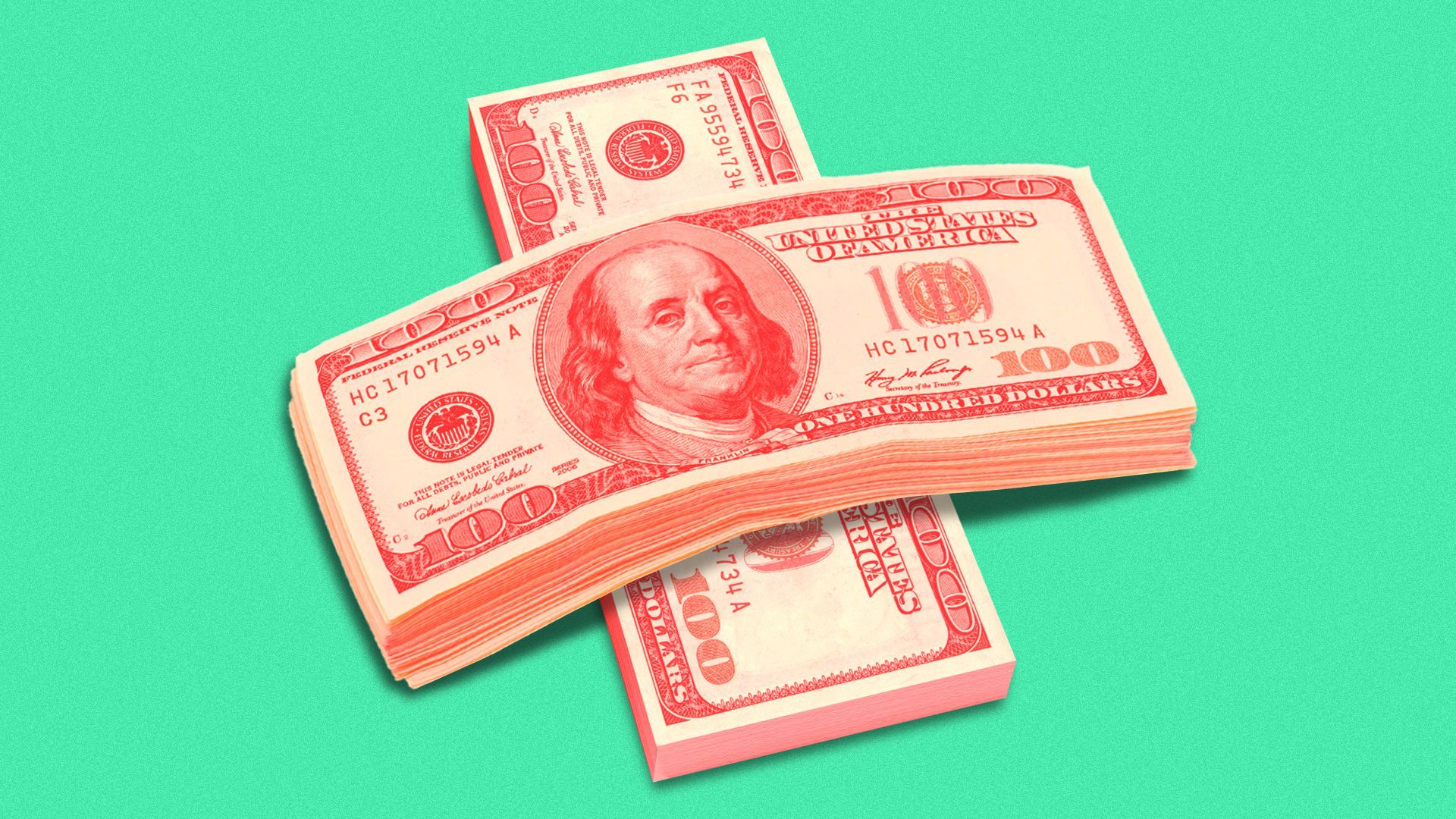 Money is flowing heavily into the business of medical billing as hospitals and doctors — whose revenues were disrupted by the coronavirus — focus on maximizing every dollar they can collect from patients and insurers.
The big picture: The rise and even existence of the billing industry is the result of a fragmented system that is designed around multiple types of insurance plans and a system that has increasingly forced patients to shoulder more of the costs of their care.
The state of play: Companies involved with billing and collections, called "revenue cycle management" in industry jargon, increasingly advertise themselves to health care providers as one-stop shops for all things involving payments.
They verify patients' insurance, help hospitals update their pricing lists, code the medical claims that are sent to insurers and government programs, fight with insurers over denials, and collect payments from patients before and after they get care.
Driving the news: The pandemic drastically shrank revenue among hospitals and other providers, and although that drop was relatively short-lived, it spurred even more revenue cycle activity.
Between the lines: Lawsuits against patients over medical bills aren't the only controversial industry tactic. Submitting bills for more expensive services than were actually provided, a practice called upcoding, have generated bigger concerns.
One hospital executive told David Seltz, the head of Massachusetts' health policy agency, that his system has hired more people to work exclusively on coding.
"The more [people] you hired, the more revenue you could generate," Seltz said, according to Modern Healthcare. "His analysis was that there was no peak."
One step deeper: Hospitals aren't just clients of revenue cycle firms. They also are investors in some cases.
R1 is part-owned by hospital systems Ascension and Intermountain, and Ensemble is part-owned by Catholic hospital system Bon Secours Mercy Health. Those tax-exempt systems serve as both owners and major clients, which means they benefit twice from any payments that are collected.
Tenet Healthcare recently sold five of its hospitals, and stipulated those hospitals had to continue using Tenet's revenue cycle firm, Conifer Health Solutions. HCA Healthcare also owns one of the country's largest billing firms, Parallon.
The bottom line: The revenue cycle frenzy is a result of "providers trying to win as much revenue as possible," said Ge Bai, a health policy and accounting professor at Johns Hopkins. But that's also meant "patients are more and more being treated as a revenue-generating product."
Go deeper