MLB playoffs snapshot: The final eight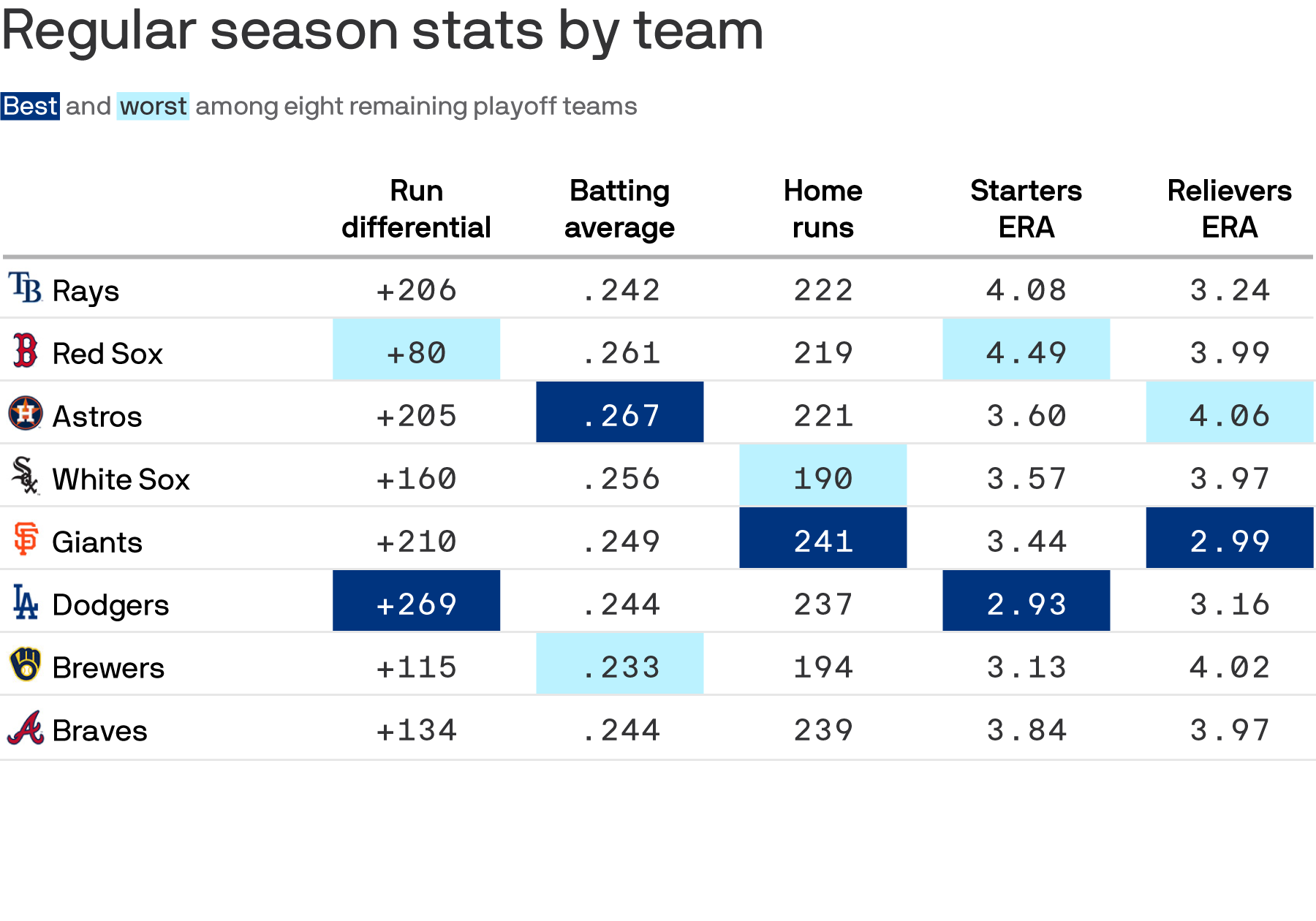 Eight teams remain in the World Series hunt. With the division series underway, here's one stat about each matchup.
Rays vs. Red Sox: These are the only teams left whose starters were outside the top seven in regular-season ERA (Rays: 4.08, t-13th; Red Sox: 4.49, 17th).
Astros vs. White Sox: This is the first playoff series ever between managers over 70 (Dusty Baker is 72, Tony La Russa is 76).
Giants vs. Dodgers: The season series couldn't have been closer, with the Giants winning, 10-9, but getting outscored, 80-78.
Brewers vs. Braves: Milwaukee's dominant starting trio (Burnes, Woodruff, Peralta) will try to quiet the second infield in MLB history to have all hit 25+ HR (Freeman, Albies, Swanson, Riley).
📆 Today's slate: White Sox at Astros (up 1-0), 2pm ET; Braves at Brewers, 4:30pm; Red Sox at Rays (up 1-0), 7pm; Dodgers at Giants, 9:30pm
Go deeper: Why each team will (and won't) win the World Series (The Ringer)
Go deeper