Bank of America raises its minimum wage to $21 an hour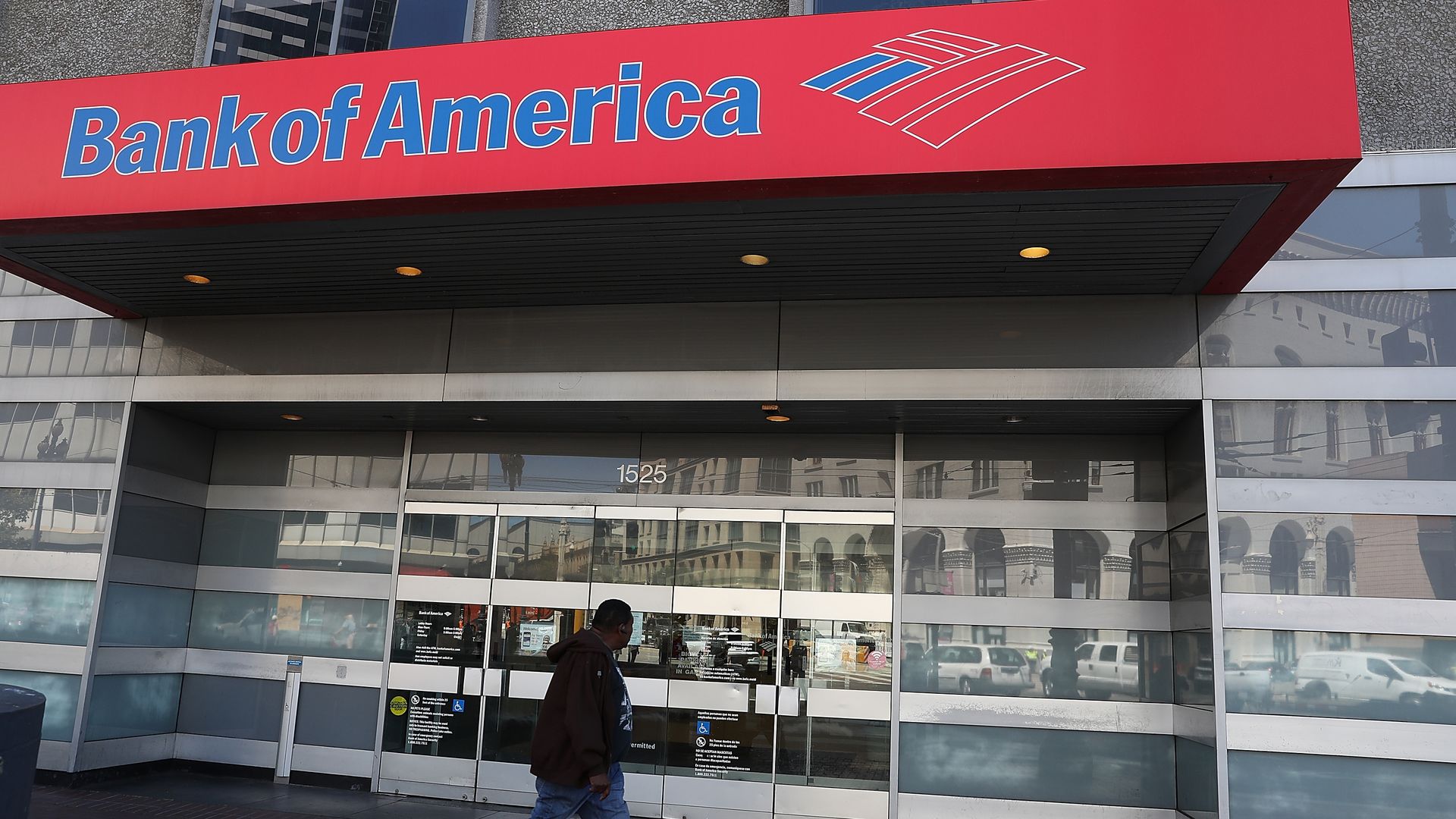 Bank of America will pay its U.S. workforce at least $21 an hour, the bank announced Wednesday.
Why it matters: The increase — which means a large portion of the bank's 174,000 workers in the U.S. will get raises — puts Bank of America at nearly three times the minimum wage of $7.25 per hour, per CBS News.
The big picture: The bank announced in May plans to increase the company's minimum wage to $25 per hour by 2025.
Bank of America, the second-largest bank in the country, has a track record of raising its hourly minimum wage, with an increase to $15 in 2017, $17 in 2019 and $20 in 2020.
Bank of America also announced in May that it was requiring all of its U.S. vendors to pay their employees who are dedicated to the bank's business at or above $15 per hour.
What they're saying: "We make broad-ranging investments to attract and develop talented teammates who serve our clients and local communities every day, and who can build long, successful careers with our company," said chief human resources officer Sheri Bronstein, per the press release.
"Today, we are taking another step forward, again increasing our minimum rate of pay for U.S. employees, demonstrating our commitment to sharing our success with teammates, and inspiring others to do the same."
Go deeper: The impact of the $15 minimum wage
Go deeper