Student transportation startup Zum raises $130 million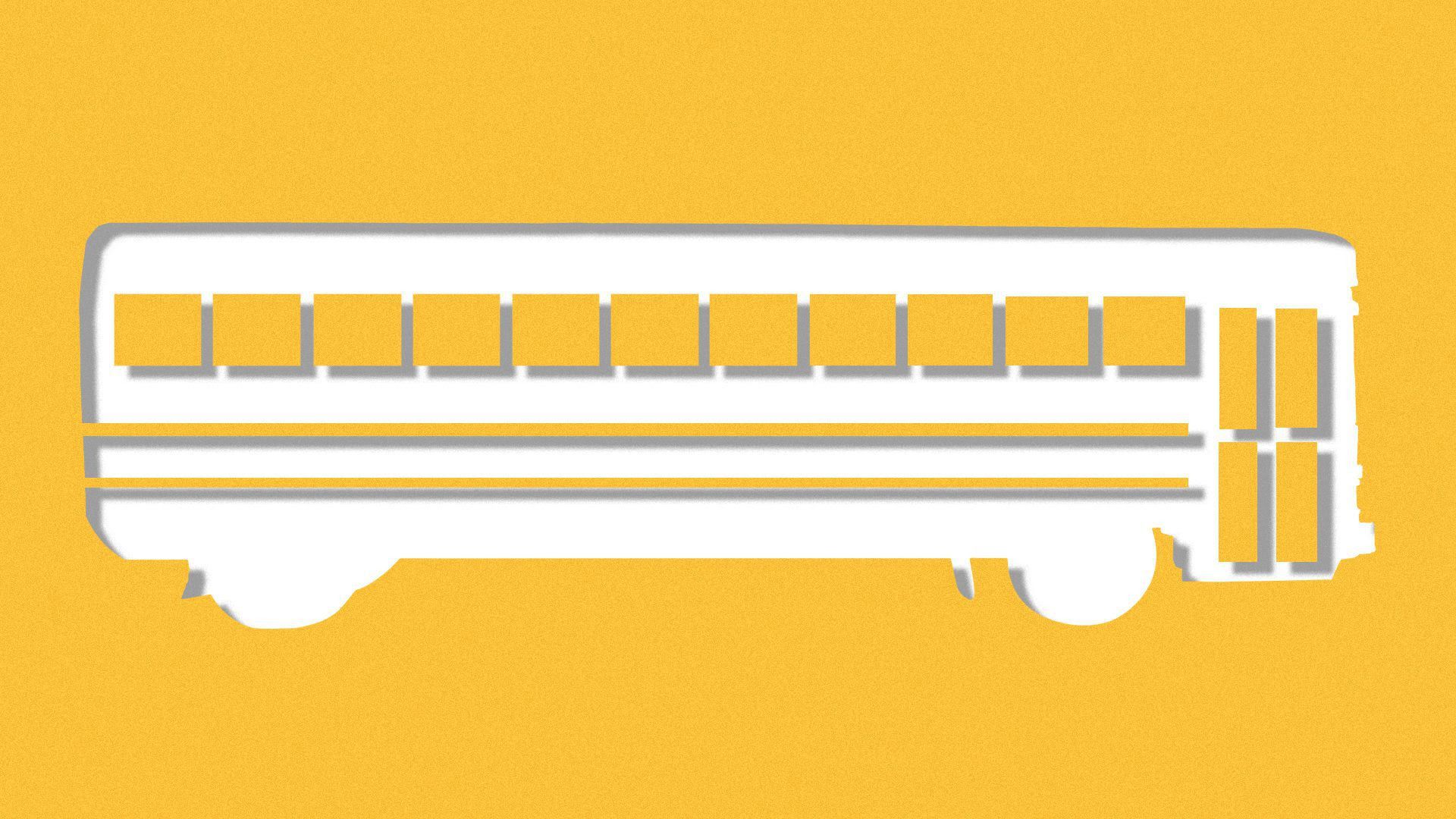 Zum Services, a Redwood City, Calif.-based student transportation startup, raised $130 million at an $800 million pre-money valuation led by SoftBank.
Why it matters: School bus transportation has become a nationwide problem, due to driver shortages, with some states even calling in the National Guard to help.
It's also a massive expense for school districts, second only to salaries. Zum is seeking to help in both areas, by reducing inefficiencies that can result in half-empty busses taking roundabout routes.
Other investors include Sequoia Capital and BMW iVentures.
The bottom line: "Zum uses software it has developed to help schools share infrastructure with other nearby districts, deploy appropriately sized vehicles, create efficient routes and adapt to families' changing transportation needs. In addition to the technology, Zum provides several sizes of vehicles, from buses to vans and cars, and is moving toward having an all-electric fleet." — Cromwell Schubarth, SV Business Journal
Go deeper