When Vanguard is 13X more expensive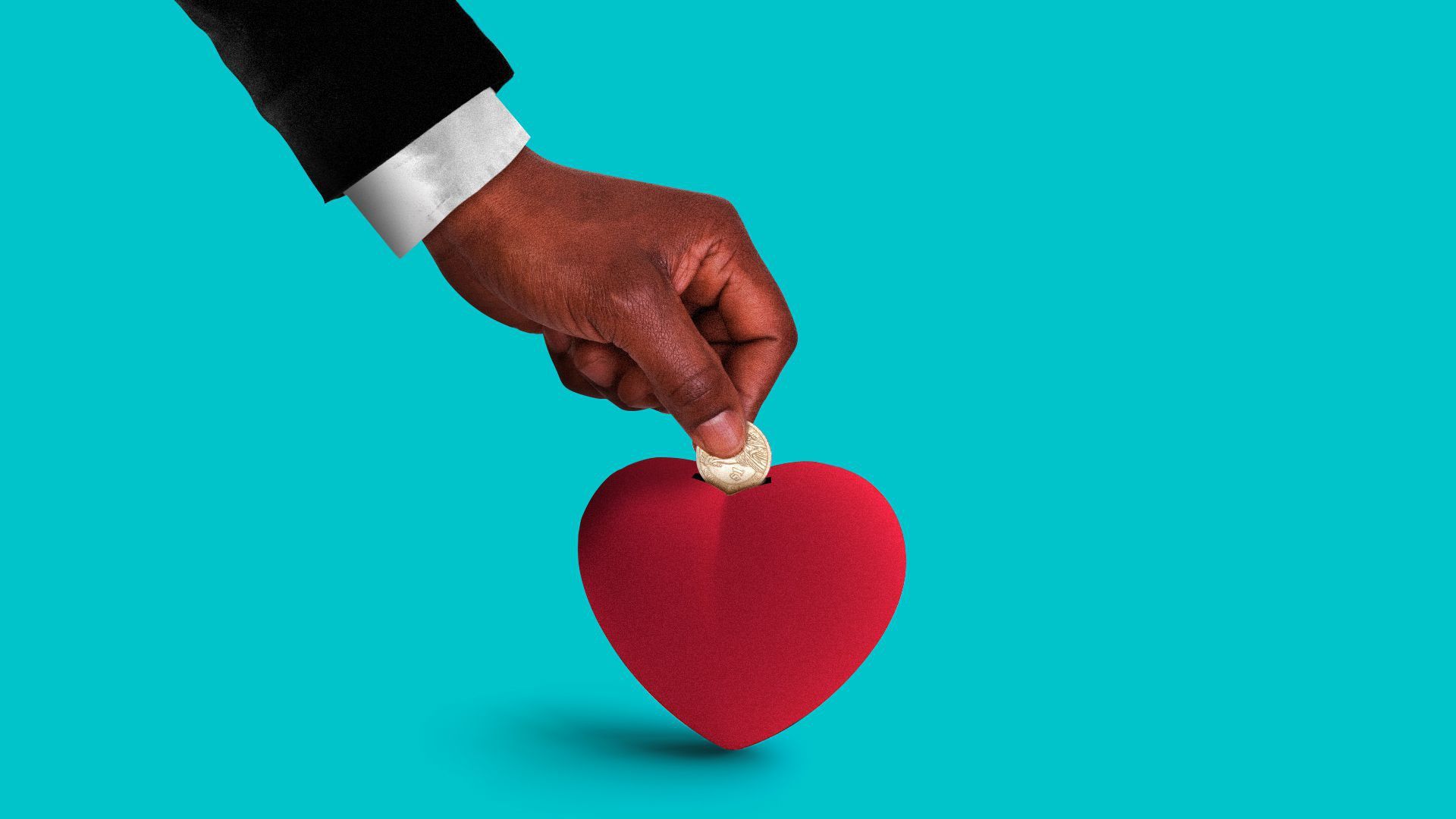 Something very rare has just happened in financial markets: A startup called Daffy is challenging Vanguard Group on price. And by a huge margin.
Why it matters: Vanguard Group is renowned for its low fees. It has saved investors billions, not only by charging them very little to manage their money, but also by forcing its competitors to lower their own fees in response. So it's astonishing to see a startup offering a rival product to Vanguard's at a tenth of the cost.
The big picture: Donor-advised funds, or DAFs, hold money that donors have irrevocably pledged to donate to charity, and they generally charge a 0.6% fee — on top of the management fees associated with the funds they invest in.
Driving the news: Daffy invests mostly in Vanguard and other low-cost ETFs. But it takes only a $3 monthly management fee for itself.
By the numbers: Someone with $500,000 in their DAF would pay $236 in annual fees for managing and investing that money at Daffy. That would compare to a yearly bill of $3,000 at Vanguard, $5,850 at Fidelity, or $7,100 at Schwab.
The Vanguard fee is particularly striking, since it's more than 10 times the amount that would be paid by an individual parking their own money at Vanguard.
How it works: While most DAFs are marketed at very rich individuals looking to save on taxes, Daffy is aimed at the broad, non-itemizing public (although donations remain fully tax-deductible).
The concept is that most people have a mental idea of how much they want or ought to give to charity each year. By using Daffy, they can easily commit to giving that much, and separate out that decision from the question of who they want to give to and when.
Because Daffy charges a flat $3 monthly fee, it has no incentive to hold onto clients' funds, and every incentive to maximize giving.
It's also mobile-native, very easy to use — and can even be funded from a credit card. Daffy will cover the interchange fee, and allow the full amount to be donated to charity.
The bottom line: Behind Daffy, the nonprofit, lies a for-profit startup named Aside that's VC-funded and aims to power many other DAF platforms. Like most startups, it's running at a loss to begin with — which means it's effectively subsidizing Daffy's early adopters.
Go deeper