Biden's relations with China are stuck on the starting line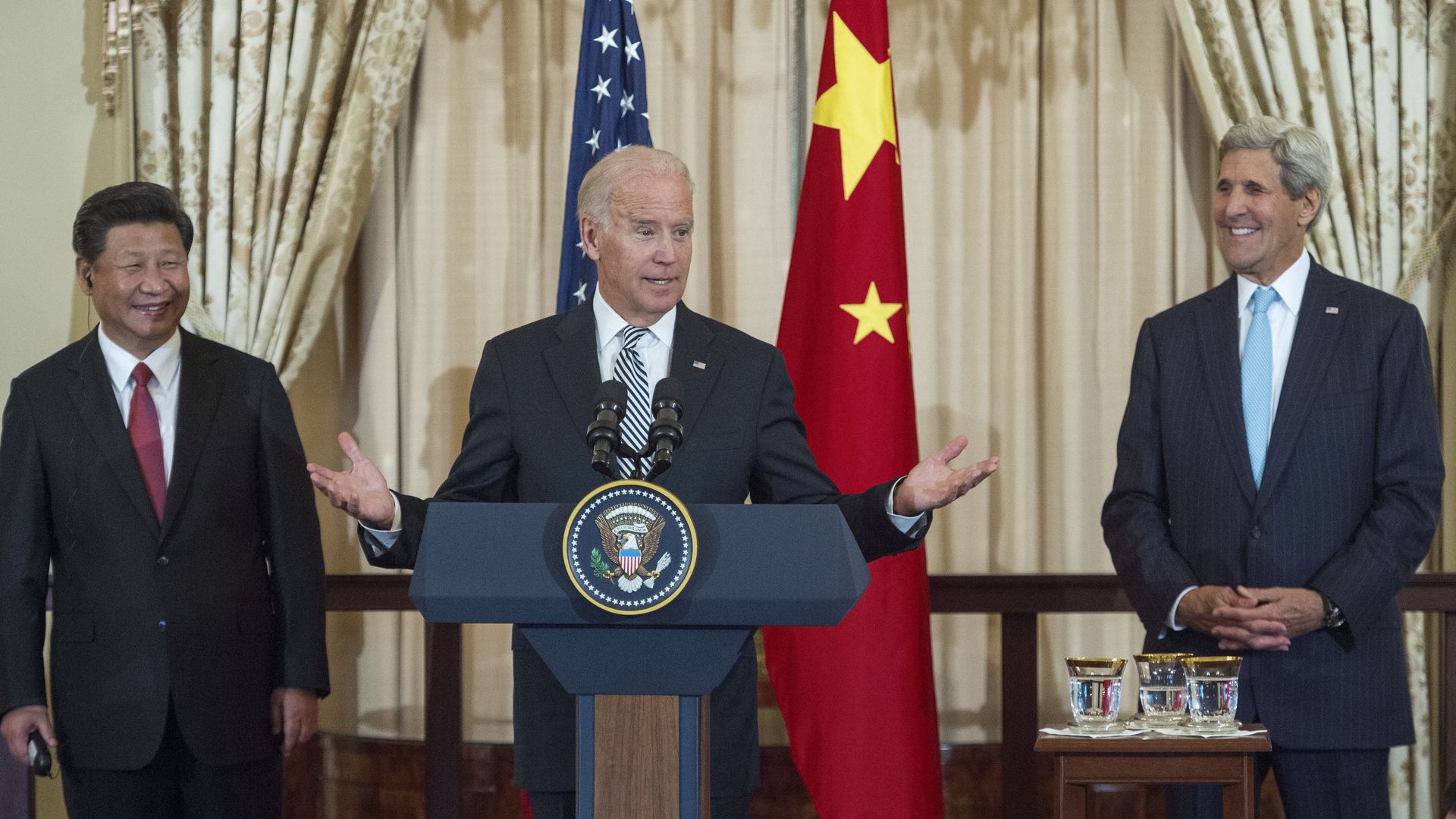 Both the U.S. and China described Wednesday's meeting in Zurich as "constructive" and "candid" — an improvement from other recent encounters in which, U.S. officials say, Chinese officials were either chiding their U.S. interlocutors or sticking stubbornly to prepared talking points.
Yes, but: National security adviser Jake Sullivan and his Chinese counterpart Yang Jiechi spent much of their six-hour meeting talking not about the key issues in the relationship, but about how the U.S. and China can engage going forward without snubs, insults and the risk of dangerous misunderstandings. Nine months into Biden's term, the relationship hasn't really left the starting line.
Asked after the meeting whether there is any single issue on which the U.S. and China are currently able to work productively, a senior U.S. official did not name one.
The big picture: The relationship was always going to be tense, but it's arguably in the superpowers' mutual interest to work together on things like vaccine access and the pandemic recovery, climate policy ahead of the critical COP26 summit, geopolitical issues like North Korea, and the trade disputes leftover from Donald Trump's tenure.
Instead, vaccine diplomacy has become another arena of competition, and the climate summit looks doomed to dysfunction.
The Biden administration this week accused Beijing of cheating on Trump's "Phase One" trade deal and said there will be no "Phase Two."
Plus, when major issues have come before forums like the UN Security Council, the U.S. and China have consistently been on opposite sides.
Between the lines: Biden came into office promising to compete with China in areas like technological development, confront Beijing for its human rights abuses, and cooperate on climate change and other critical issues.
But China has said it won't deal with issues like climate separately from the broader relationship: If the U.S. wants confrontation, the rhetoric goes, it will get it.
The bottom line: The senior official expressed Biden's current objectives for the relationship in relatively modest terms:
"What we are trying to achieve is a steady state between the United States and China where we are able to compete intensely but to manage that competition responsibly."
Go deeper