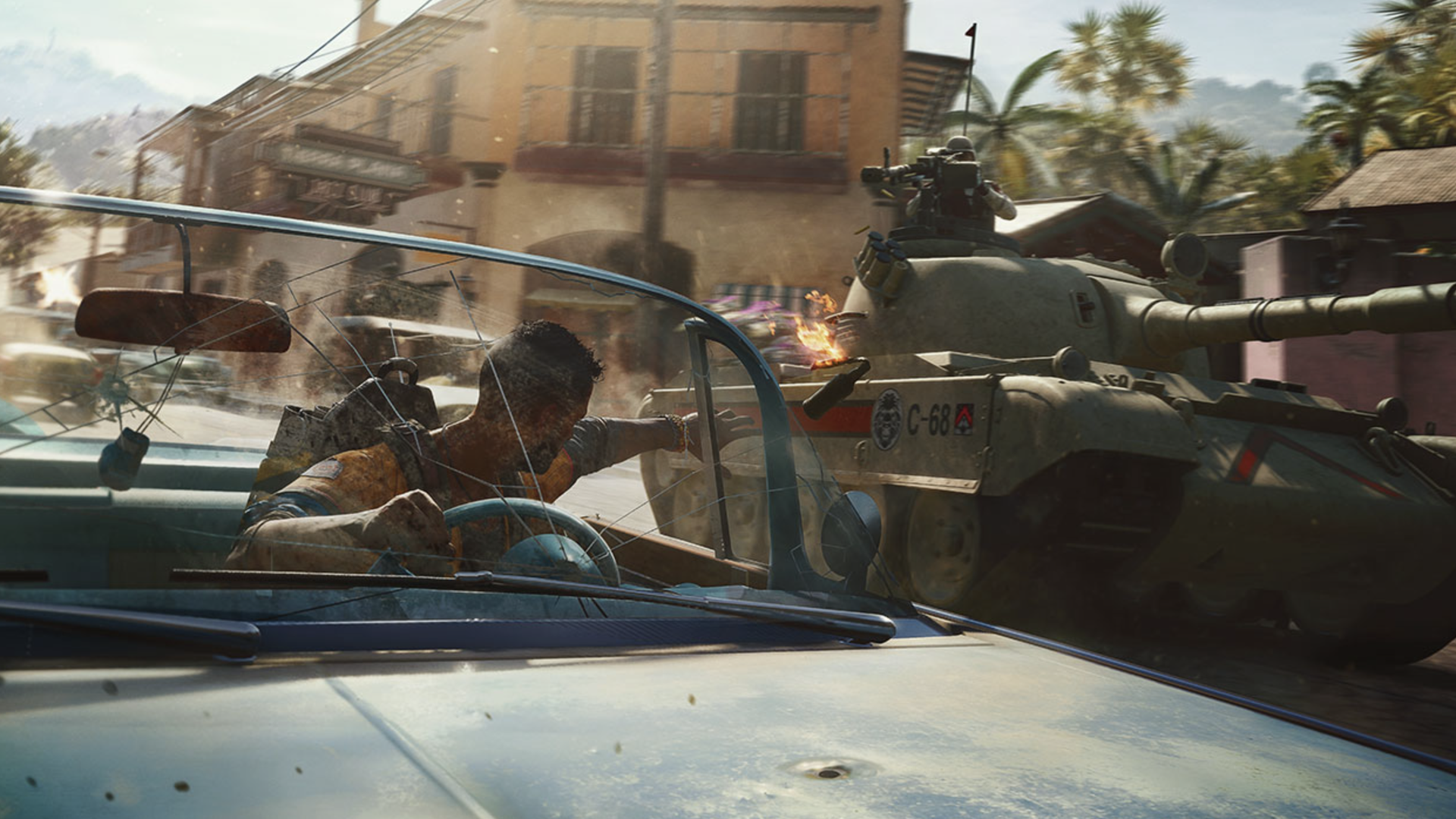 Mega-publisher Ubisoft is in need of a hit with the launch of today's "Far Cry 6," an already-divisive sequel that has the best shot of giving Ubisoft a 2021 blockbuster.
Why it matters: Ubisoft's workplace issues — its failures and the internal and external efforts to address them — have rightfully gotten a lot of attention in the past year. They exist alongside deep creative problems that raise questions about Ubisoft's future as a hitmaker.
The details: For now, there's "Far Cry 6," which puts players in the shoes of Dani Rojas, a guerilla fighter in a fictionalized Caribbean nation that resembles Cuba (and has mixed results depicting its Spanish-speaking citizenry).
It is not a franchise deviation. In keeping with the five other major "Far Cry" games of the past decade, it focuses on open-ended, chaotic first-person conflict, letting players gather an arsenal of weapons and vehicles to use to attack enemy bases and slowly move through another gorgeous virtual locale.
The series has done the same with games set in a fictional Himalayan country, somewhere in the Stone Age, and, most recently in a Montana county overrun with religious extremists.
"Far Cry" games nod at serious themes — here, the difficulty of revolution — but spend much of their time being goofy — here too, the opportunity to use a rooster based on a "Street Fighter" character in the game's virtual cockfighting.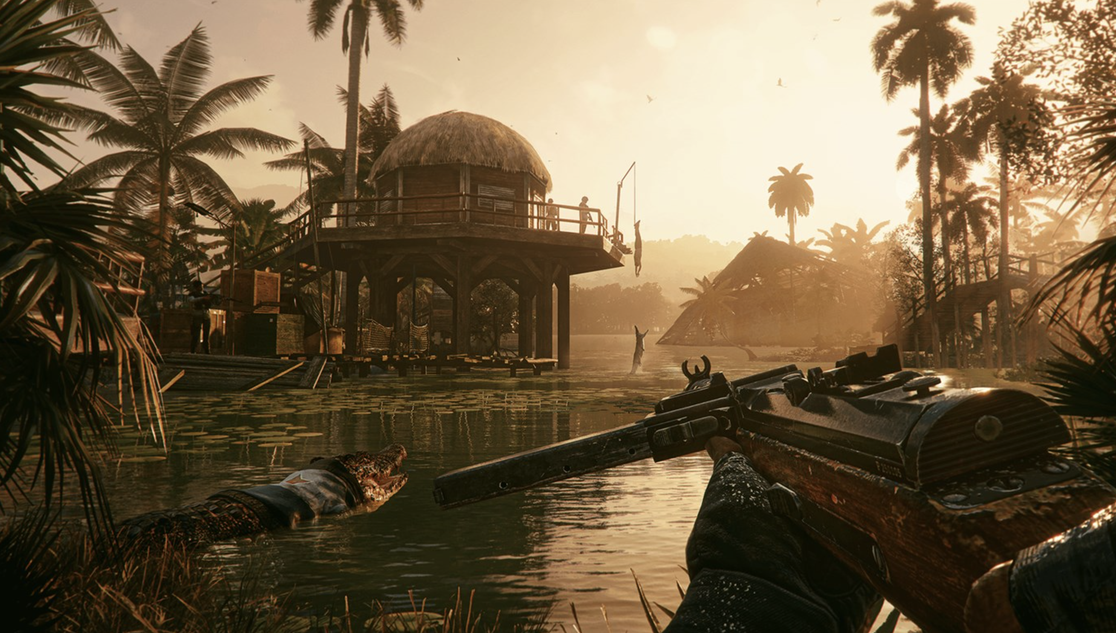 Reviewers have been all over the place, with this one praising it, another calling it "fun but the most inessential game I played this year" and one just bailing on it because it is so much more of the same.
This reporter's take from several hours of playing: Fun but, yeah, very familiar, feeling a bit like an annual phone upgrade that I could have skipped.
The big picture: Not all change is needed or good, of course. The sequel is getting knocked for playing it too safe in the same week that the company's announcement of a big change for its "Ghost Recon" series drew daggers.
Ubisoft has reinvented one of its big franchises in a way that was commercially successful. Its 2017 edition of "Assassin's Creed" shifted the series from focused, stealthy adventures to sprawling, action-first epics.
It has yet to figure out a successful reinvention for its other big series.
What's next: "Far Cry 6" may well be a hit, as "Far Cry 5" was before it, but Ubisoft appears to know a shake-up is needed.
During a podcast in June, Bloomberg's Jason Schreier noted that the next "Far Cry" could go in a "radically different direction." That tracks with a source of my own who said the company was exploring a more online-oriented approach for a sequel.
Go deeper