Saudi sovereign wealth fund completes takeover of Newcastle United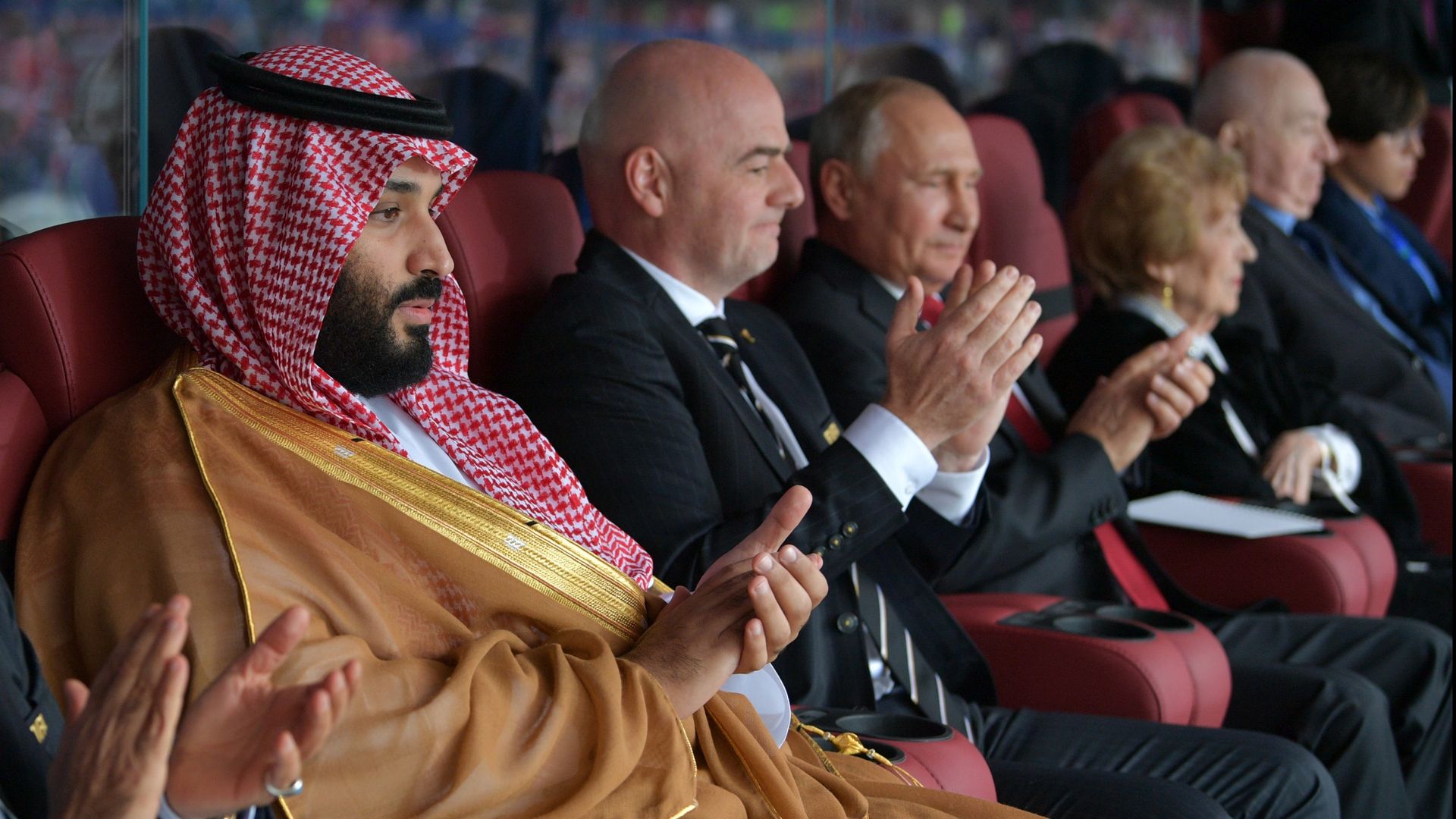 Saudi Crown Prince Mohammed bin Salman is now the new de facto owner of Newcastle United Football Club.
Driving the news: Saudi Arabia's sovereign wealth fund completed the deal Thursday after an 18-month delay.
One roadblock was the fact that, during the recent dispute with Qatar, Saudi Arabia had been blocking the Qatari-owned broadcaster with rights to the English Premier League and pirating the games instead on state TV.
With that resolved, the league also determined that the takeover would not put the Saudi state in control of the club — somewhat inexplicable, given MBS is the fund's chairman.
The Saudis bought the club from Mike Ashley, who was himself a controversial figure (for the club's persistent mediocrity during his tenure and the business practices of his sportswear company, not for the murder of any dissidents).
MBS is following other Gulf royals into the owner's box.
The 2008 purchase of Manchester City by a member of the Abu Dhabi royal family and 2011 takeover of Paris Saint-Germain by the Emir of Qatar propelled the two to the pinnacle of the sport and helped create a tier of ultra-rich teams that compete amongst themselves for the world's most expensive players (PSG recently signed Lionel Messi).
That's the club that Newcastle — a historic and long-suffering team from the north of England with a rabid fan base — is now joining.
If all goes to plan, they'll soon no longer be near the bottom of the standings competing with minnows like Norwich (owned by a TV chef), but up with their fellow petrodollar-powered powerhouses like league-leading Chelsea, owned by Russian oligarch Roman Abramovich.
Whether that's good for the league or not, time will tell.
Go deeper