Roblox bans romance, politics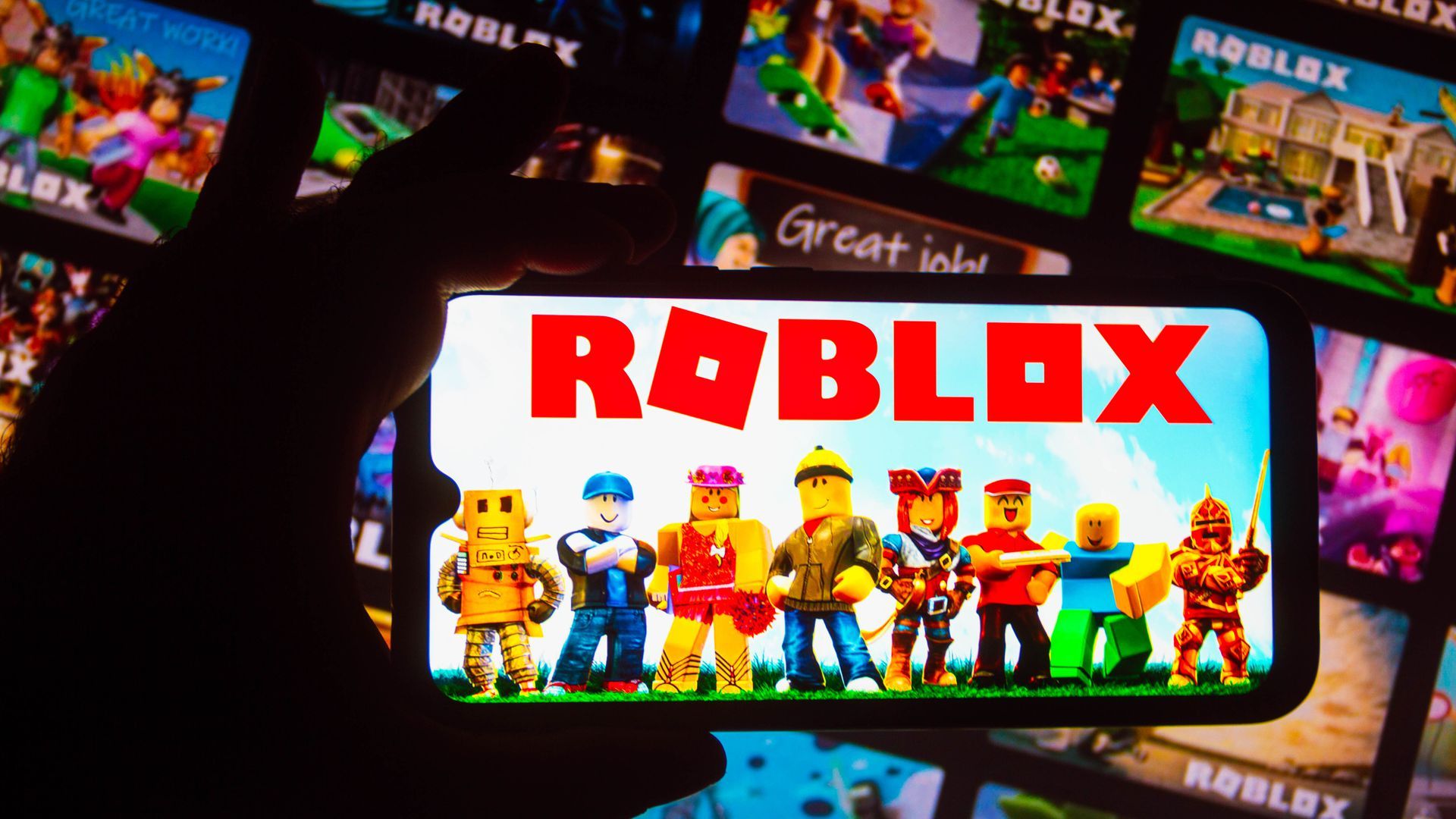 Popular gaming platform Roblox has issued revised community standards, which, if enforced, would crack down on a wide range of activities, including depictions of weddings and just about anything tied to modern elections and politicians.
Why it matters: Roblox boasts some 40 million daily users, many of them kids, and has faced increased scrutiny about the content that its users are exposed to.
Bear in mind: Roblox isn't a traditional video game that you buy and play. It's a free application on phones, computers and consoles that lets any user create interactive games and experiences for others to play.
The details: The company's community standards were revised this week and detail many policies that weren't in the version that was updated in July.
An old ban on using Roblox for dating has been expanded to "prohibit content that seeks or portrays romantic relationships," including weddings, honeymoons and romantic animations of kissing or hand-holding.
A new section bars "discussion or depiction" of political parties, sitting elected officials, "previously-elected officials in their official capacity" and slogans tied to any current political races.
The new policies also explicitly ban recruitment into and fundraising for terrorist or extremist groups.
What they're saying: A Roblox rep told Axios that the new political limits were issued because "we found that political content can lead to divisiveness."
On the handholding ban: "While some of this activity may seem harmless on its face, we're acutely aware that we have a responsibility to take special care to keep safe the millions of kids and teens who use and love Roblox."
The big picture: The detailed update appears to be designed to promote Roblox as a safe, child-friendly space, setting up clearer justifications for cracking down on content that ranges from harmful to controversial.
Roblox's intent is signaled with the elevation of its previously existing child endangerment policy to the top of the revised standards.
But the platform also simply hasn't always been active in banning content that violates its rules. Fan-made games based on existing, famous games haven't been hard to find, for example, despite longstanding bans on creating things based on existing intellectual property.
Go deeper