Pfizer asks FDA to authorize COVID-19 vaccine for younger children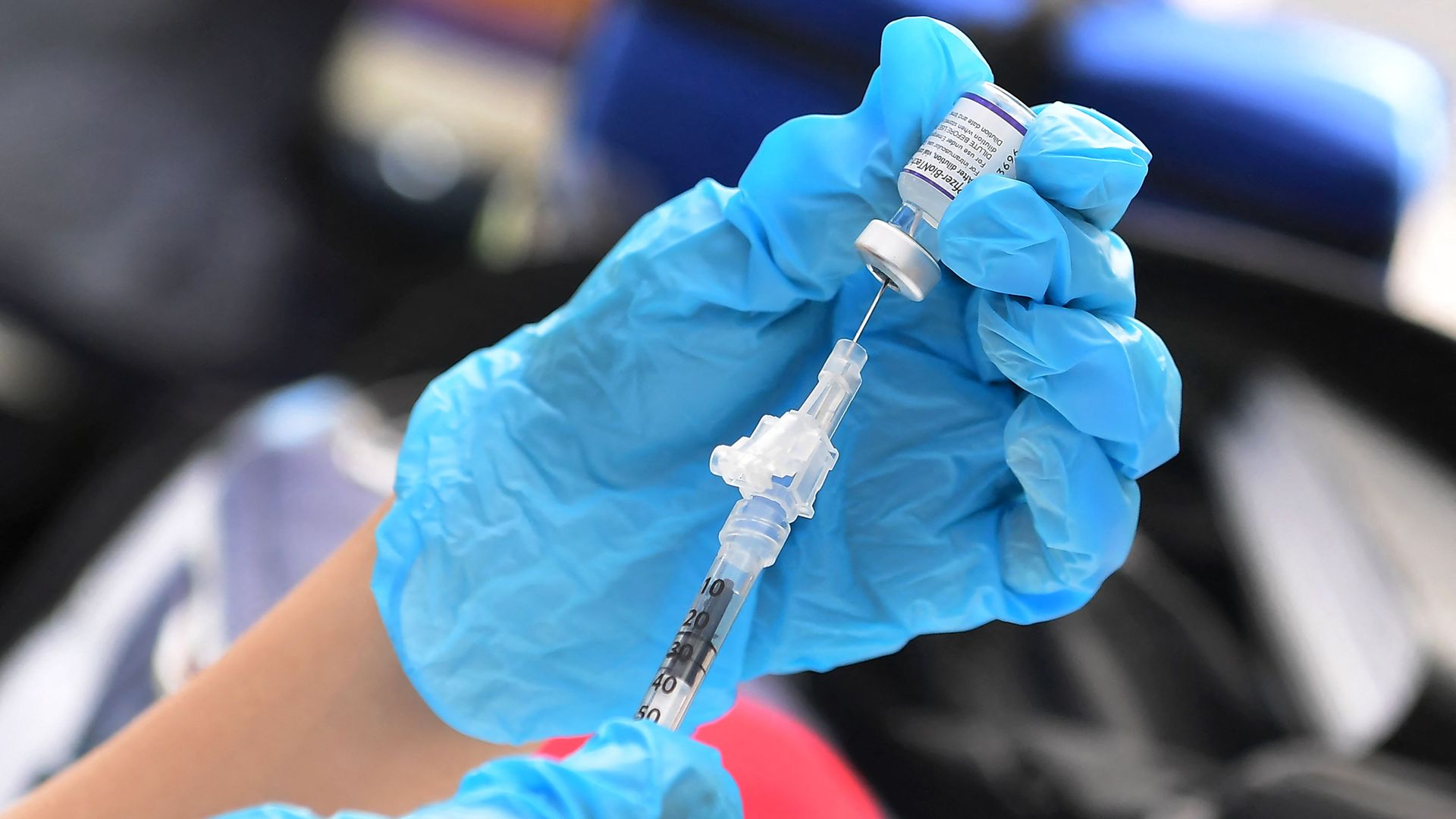 Pfizer and BioNTech on Thursday said they submitted an official application asking the Food and Drug Administration for emergency use authorization for their coronavirus vaccine for children between the ages of 5 and 11.
Why it matters: If approved, it would become the first coronavirus vaccine for younger children. The Pfizer-BioNTech vaccine has full FDA approval for people 16 and older and has an EUA for those between 12 and 15.
The big picture: Since the start of the school year, coronavirus infections among children have been increasing.
In August, nearly 30,000 children were admitted to hospitals with the virus, per the New York Times, which called it a record high.
Catch up quick: Both companies last month submitted initial data on their vaccine for younger children. They said that children in the 5-11 age group were given doses that were a third of the size of those given to people over 12.
The companies found that when children were given two doses, three weeks apart, they had comparable antibody responses to people between the ages of 16 and 26.
What's next: The FDA said it will move quickly on the request and has a meeting to consider it scheduled for Oct. 26. A ruling is expected between late October and late November, the Times notes.
Go deeper