Jan. 6 select committee subpoenas "Stop the Steal" organizers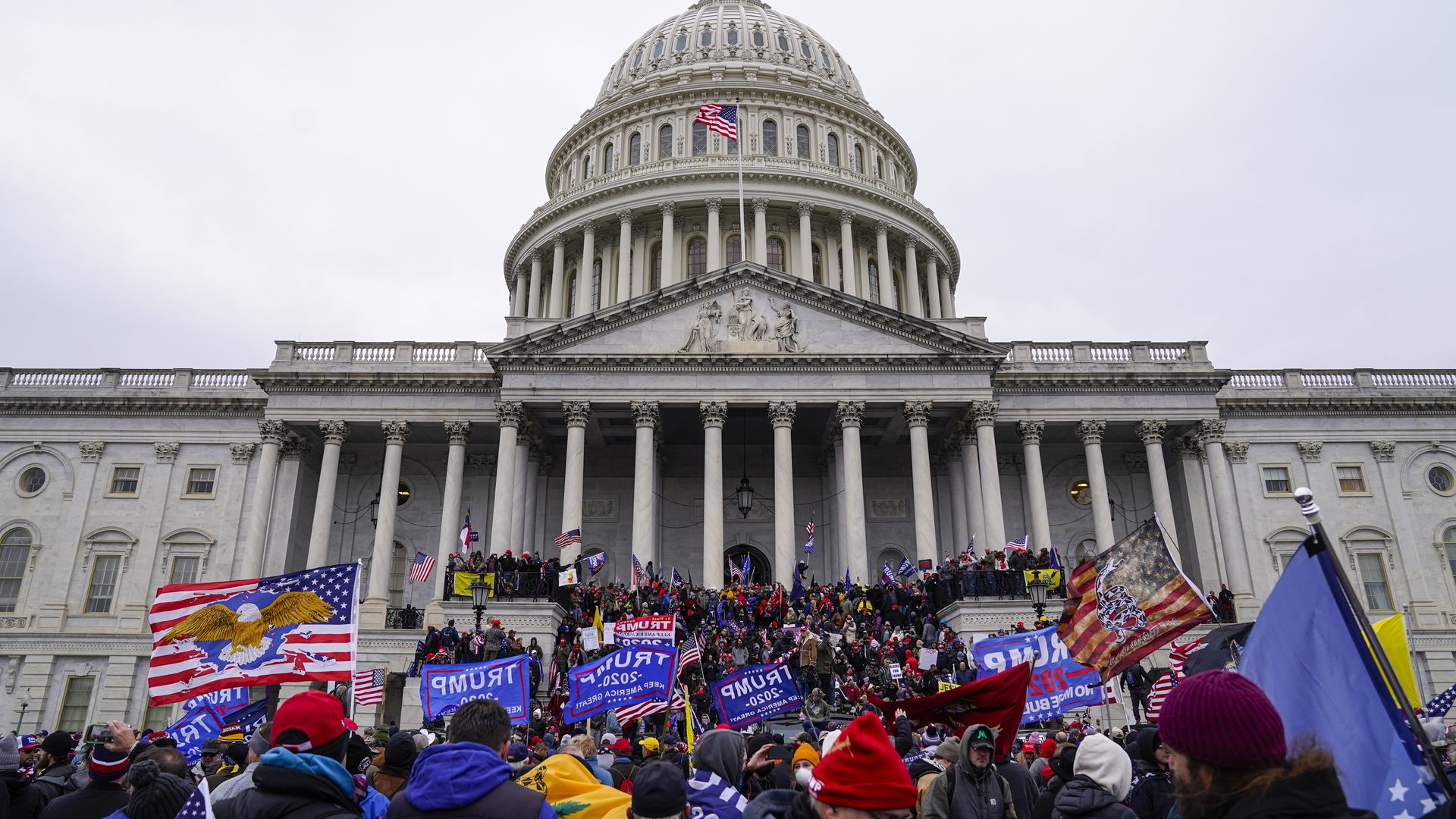 The Jan. 6 select committee has issued additional subpoenas to the organizers of the "Stop the Steal" rally that preceded the Capitol riots, Chair Bennie G. Thompson announced Thursday.
Why it matters: The "Stop the Steal" event was promoted leading up to the deadly Jan. 6 riot, with endorsement from then-President Trump. Attendees of the rally marched to the U.S. Capitol, where rioters violently breached the building disrupting the counting of the electoral college vote.
Details: The subpoenas seek deposition testimony and records from Ali Abdul Akbar, also known as Ali Alexander, and Nathan Martin, who are connected to permit applications for the "Stop the Steal" rally.
Leading up to Jan. 6, Alexander "made repeated reference during Stop-the-Steal-sponsored events to the possible use of violence to achieve the organization's goals and claimed to have been in communication with the White House and Members of Congress regarding events planned to coincide with the certification of the 2020 Electoral College results," per a release from the committee.
The subpoenas also request records from Stop the Steal, LLC by Oct. 21.
Martin and Alexander are required to testify on Oct. 28 and 29, respectively.
What they're saying: "The rally on the Capitol grounds on January 6th, like the rally near the White House that day, immediately preceded the violent attack on the seat of our democracy," Thompson said in a statement.
"Over the course of that day, demonstrations escalated to violence and protestors became rioters," he added.
"The Select Committee needs to understand all the details about the events that came before the attack, including who was involved in planning and funding them. We expect these witnesses to cooperate fully with our probe."
The big picture: The committee issued subpoenas to Trump confidantes last week.
Trump allies including Rep. Scott Perry (R-Pa.), Pennsylvania state Sen. Doug Mastriano (R) and Trump campaign legal adviser Cleta Mitchell, participated in the campaign to pressure the DOJ into overturning the election, according to a recent Senate report.
Go deeper