Hispanic Heritage: Happy meals migrated from Guatemala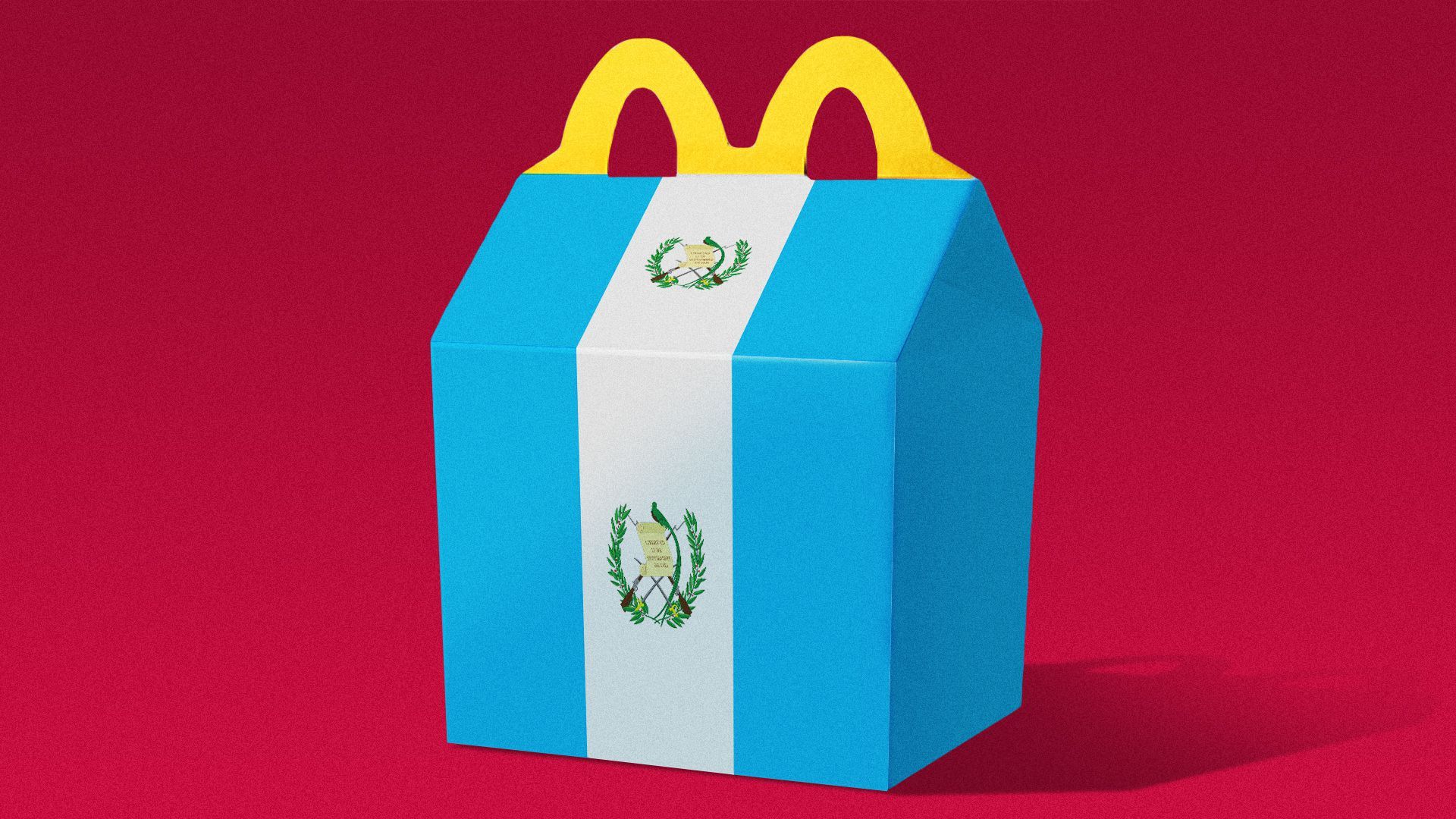 The McDonald's Happy Meal has become a childhood staple around the world, but few know the marketing idea began in Guatemala as "Ronald's menu."
What happened: Jose Maria Cofiño and Yolanda Fernández de Cofiño founded the first McDonald's in Guatemala in 1974. Fernández de Cofiño noticed that children were not able to finish the meals the restaurant offered, so she came up with the idea of offering smaller portions for kids and including a toy to make the meal more fun.
What she's saying: "I noticed how mothers would arrive with their children who did not know what to order, so they'd get a Big Mac but were unable to eat it entirely because the meal was too large" Fernández de Cofiño said in a video.
"I started thinking about what could be done so that people could stop wasting their money in that way. I came up with the idea of creating a children's menu with a smaller burger, smaller fries, a small soda and a small sundae," she added. Fernández de Cofiño named the offering "Ronald's menu," after Ronald McDonald, the company's clown mascot.
Fernández de Cofiño also included toys in the "Cajita Feliz" that she would buy at a local market.
The intrigue: Cofiño did not ask for permission from McDonald's main executives to create the menu, but it drew positive feedback, which motivated her to introduce the menu during the 1977 World Franchisee Convention.
McDonald's corporate officials adopted Cofiño's idea and began to implement it worldwide in 1979, calling it the "Happy Meal."
The company awarded Fernández de Cofiño with a "Ronald award" in 1982, in recognition of her outstanding contributions to the company.
Don't forget: Fernández de Cofiño passed away in September at the age of 87.
McDonald's released a statement, saying her death was "without a doubt, one of the most difficult and sad moments for the family, the company and its thousands of collaborators in Guatemala ... Her light will live in our hearts forever."
Fernández de Cofiño is also responsible for hosting birthday celebrations in the restaurant: She came up with the idea of having specific party areas to host large groups of children at once, for which she was recognized with a second "Ronald award."
Go deeper for Hispanic Heritage Month:
How a Colombian neurosurgeon saved our brains
Chilean R&D to vanquish viruses
Argentina's hand in crime-fighting
Get more news that matters about Latinos in the hemisphere, delivered right to your inbox on Tuesdays and Thursdays. Sign up for the Axios Latino newsletter.
Go deeper