GM will vastly expand hands-free driving by 2023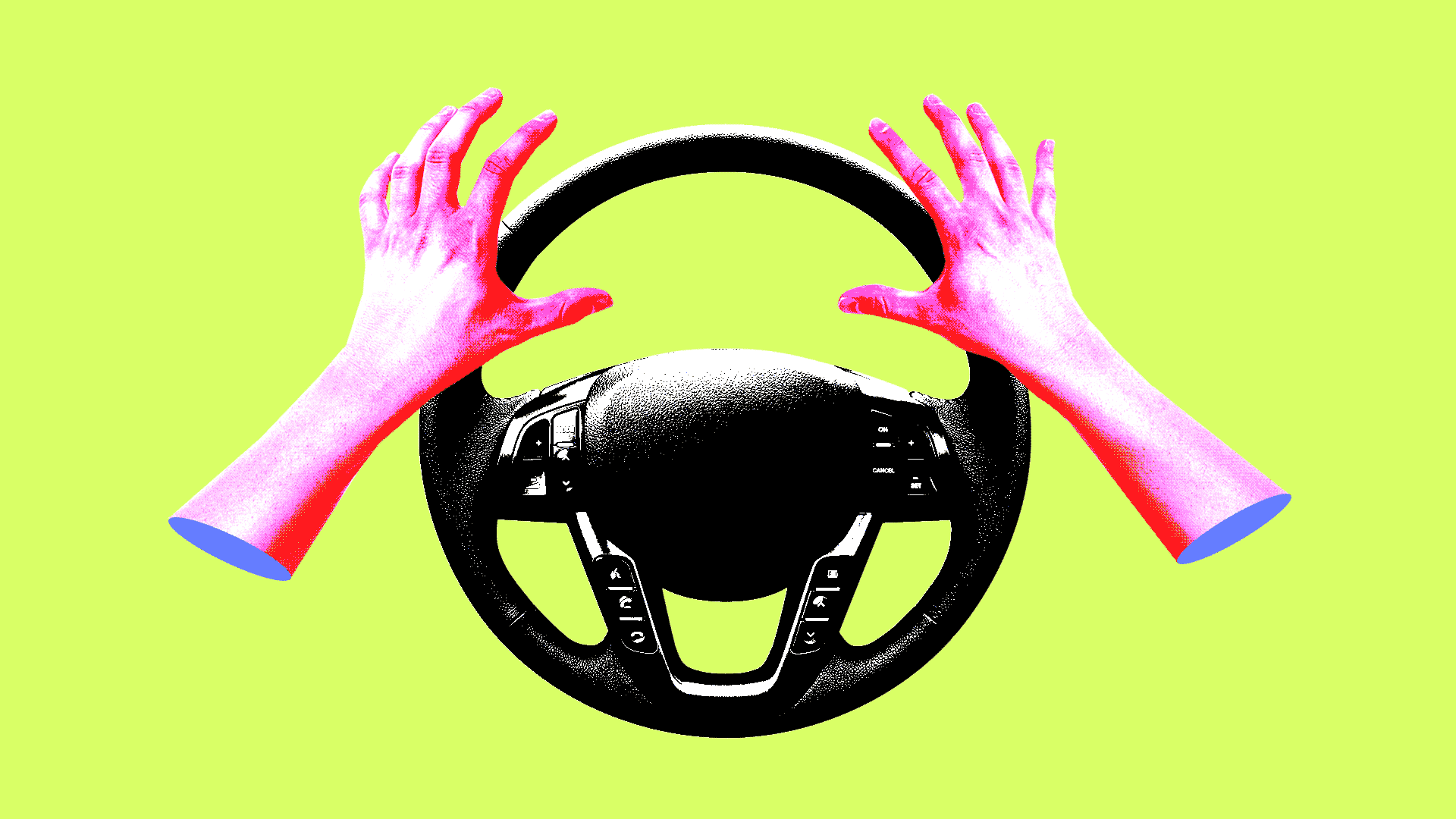 Starting in 2023, owners of some premium General Motors vehicles will be able to push a button and navigate hands-free in 95% of driving situations — including highways, subdivisions and city streets.
Why it matters: Ultra Cruise — the next-generation assisted-driving technology that GM introduced Wednesday — is a giant step forward in the automaker's goal of "zero crashes, zero emissions and zero congestion."
GM says it will ultimately enable "door-to-door" hands-free driving on virtually any paved road in the U.S. and Canada.
The catch: Then as now, drivers will always have to pay attention — even when the car is doing the driving — in case they need to take back control.
The big picture: Tesla has long promised door-to-door, hands-free trips with its AutoPilot technology and is currently rolling out a beta version of its so-called "full self-driving" (or FSD) system.
But the vision so far does not match reality. Tesla drivers must continually touch the steering wheel to register attentiveness, and unlike GM, there is no driver-monitoring system to track your gaze while you rest your hands in your lap.
What's happening: GM says Ultra Cruise will co-exist with its current driver-assistance system, Super Cruise, to make the technology accessible to customers at all price levels.
The more advanced Ultra Cruise will be reserved for premium vehicles like Cadillac, while Super Cruise — limited to hands-free highway driving — will be available on more mainstream vehicles like Chevrolet.
When Ultra Cruise launches in 2023, it will cover more than 2 million miles of roads in the U.S. and Canada — 10 times as many as today's Super Cruise. Eventually, it will cover 3.4 million miles.
How it works: Ultra Cruise, which GM developed in-house, works through a combination of cameras, radars and LiDAR, providing a 360-degree, three-dimensional view of the vehicle's surrounding environment.
The system can continually add features, functions and services via over-the-air software updates.
Ultra Cruise goes beyond Super Cruise with new automated driving features that can follow navigation routes.
Plug in your office commute, for example, and the car can automatically navigate from the end of your driveway to your employer's parking garage.
That means it can handle stop signs, traffic lights, left- and right-hand turns, highway merges and exits — 95% of driving scenarios, GM says.
As long as the driver stays engaged, it can even handle a cross-country road trip.
What it can't handle: Pop-up construction or confusing roundabouts, for example, aren't in the repertoire.
In those cases, the car will trigger a "non-urgent escalation" — that is, a light on the steering wheel will alert the driver to take control momentarily, and then the system will re-engage, according to Jason Ditman, chief engineer of Ultra Cruise.
Touch sensors in the steering wheel will notify the car that the driver has regained control. If the driver doesn't respond, the car will issue a more urgent alert — the light bar will flash red — and eventually safely come to a stop if necessary.
What to watch: GM isn't saying which vehicles will get Ultra Cruise, but it's safe to expect Cadillac models will be first.
Nor is the company saying how much it will cost, but it seems likely to be offered as a monthly subscription.
Go deeper