Study: Over 142,000 children had caregivers die during COVID pandemic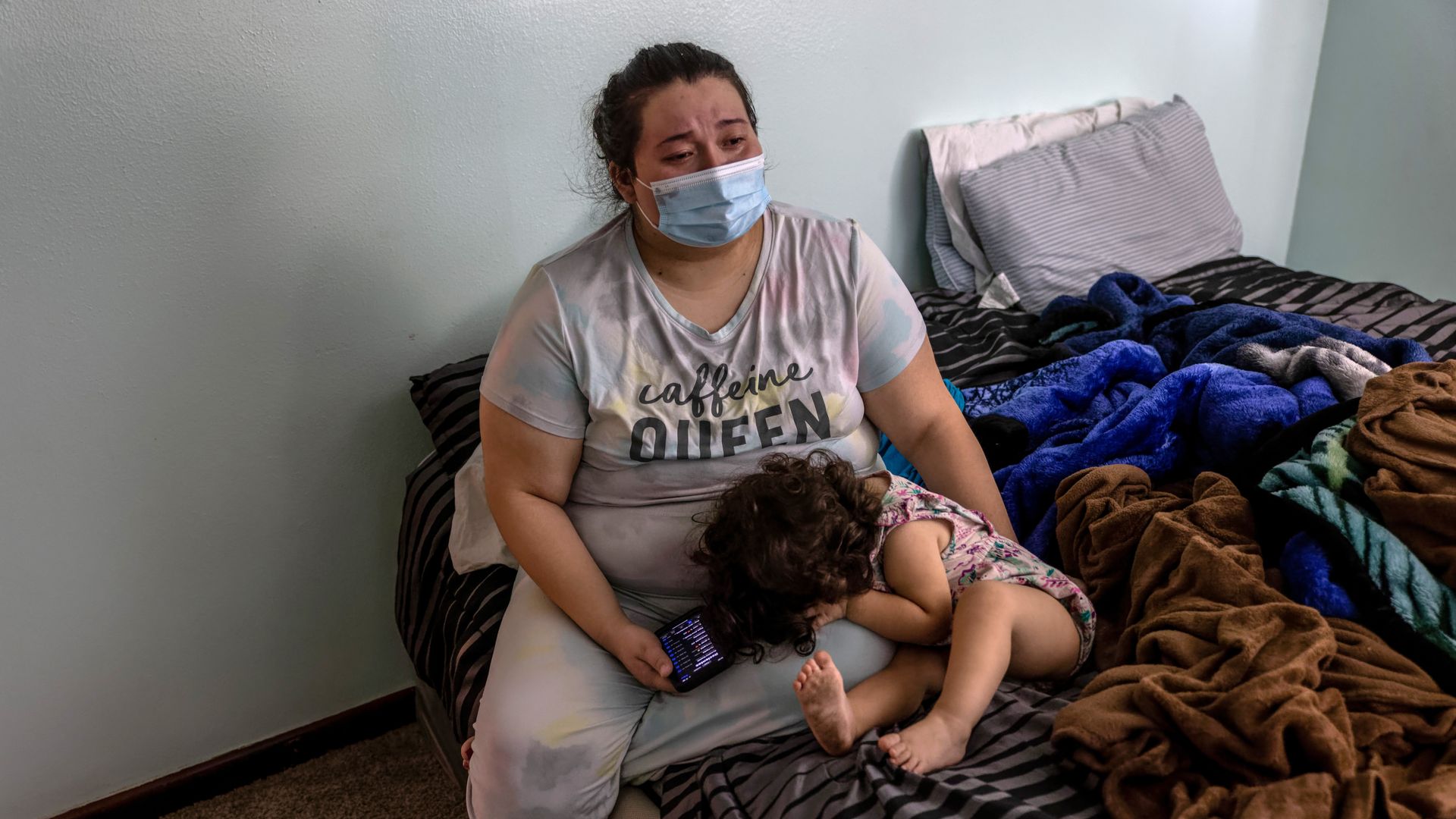 More than 142,000 children in the U.S. under the age of 18 had a primary caregiver die during the coronavirus pandemic, a new study shows.
By the numbers: The study, published by the medical journal Pediatrics, found that children of color accounted for 65% of those who had lost a primary caregiver during the pandemic.
About 1 in 500 children had experienced "COVID-19-associated orphanhood or death of a grandparent caregiver."
Details: The study estimates that more than 120,000 children lost a primary caregiver, referring to a parent or grandparent that provided housing, basic needs and care.
Over 22,000 children lost a secondary caregiver, referring to grandparents who provided housing but not most basic needs.
Between the lines: There is no federal data available for how many children went into foster care during the pandemic. It is estimated that the pandemic caused a 15% increase in orphaned children, AP reports.
The big picture: A study published in July by the journal The Lancet found that more than 1.5 million children around the world lost a caregiver during the first 14 months of the pandemic.
What they're saying: "Children facing orphanhood as a result of COVID is a hidden, global pandemic that has sadly not spared the United States," Susan Hillis, a researcher for the CDC and lead study author, said in a statement.
"All of us — especially our children — will feel the serious immediate and long-term impact of this problem for generations to come," Hillis added.
"Addressing the loss that these children have experienced — and continue to experience — must be one of our top priorities, and it must be woven into all aspects of our emergency response, both now and in the post-pandemic future."
"[W]e must address the many underlying inequities and health disparities that put people of color at greater risk of getting COVID-19 and dying from COVID-19, which puts children of color at a greater risk of losing a parent or caregiver and related adverse effects on their development," said Nora Volkow, director of the National Institute on Drug Abuse.
Go deeper