Biden admin moves to restore climate change safeguards to environment law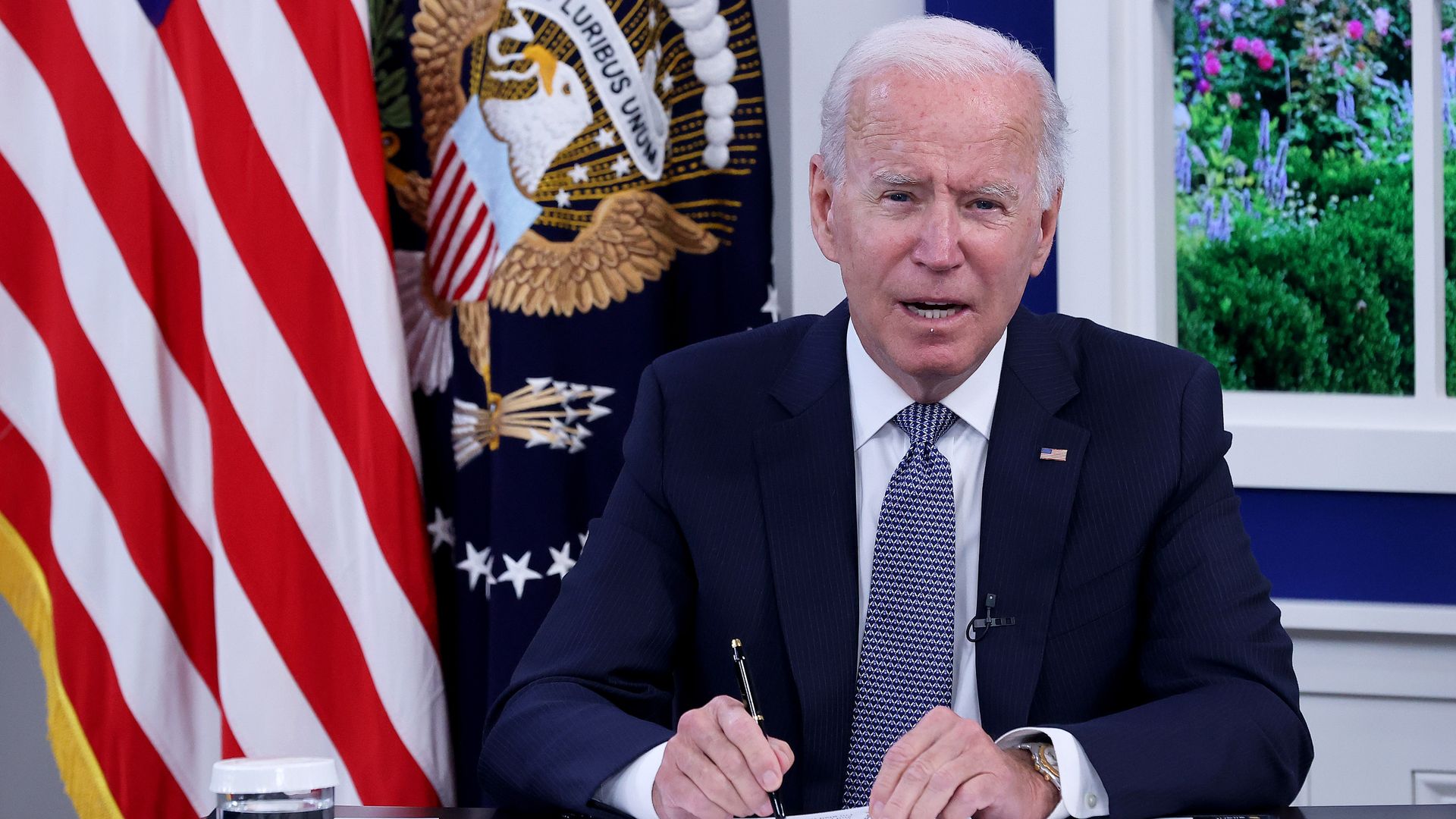 The Biden administration announced plans Wednesday to restore climate change protections to the National Environmental Policy Act (NEPA) that were dismantled when former President Trump was in office.
Why it matters: The White House Council on Environmental Quality plans to bring back a requirement for federal agencies to "evaluate all the relevant environmental impacts of the decisions they are making" for projects such as highways, mines, gas pipelines and water infrastructure, per a CEQ statement.
How it works: Once these provisions were restored, the second phase of the overhaul would begin. This would involve "broader" changes that would focus on community feedback and "fair public involvement in the environmental review process," according to the CEQ.
The big picture: Trump said when he announced the changes to create jobs and make it easier for his administration to build infrastructure that his action would remove "mountains and mountains of red tape" that he claimed had caused delays to projects, per Bloomberg.
The CEQ argues that the 2020 changes "caused implementation challenges for agencies, and sowed confusion among stakeholders and the general public."
"Patching these holes in the environmental review process will help reduce conflict and litigation and help clear up some of the uncertainty that the previous administration's rule caused," CEQ chair Brenda Mallory said in a statement.
Of note: Some Republicans and business leaders who backed Trump's rollbacks raised concerns that additional reviews would "hinder the development of badly needed projects, including the public transit and clean energy infrastructure" that Biden and other Democrats are seeking, the New York Times notes.
What they're saying: Chad Whiteman, vice president for environment and regulatory affairs at the U.S. Chamber of Commerce's Global Energy Institute said in a statement: "By rolling back some of the most important updates to our antiquated permitting process, the Biden Administration's new proposed NEPA rule will only serve to slow down building the infrastructure of the future."
Go deeper: A conversation on bold climate commitments
Go deeper