Manchin rejects filibuster change to raise debt limit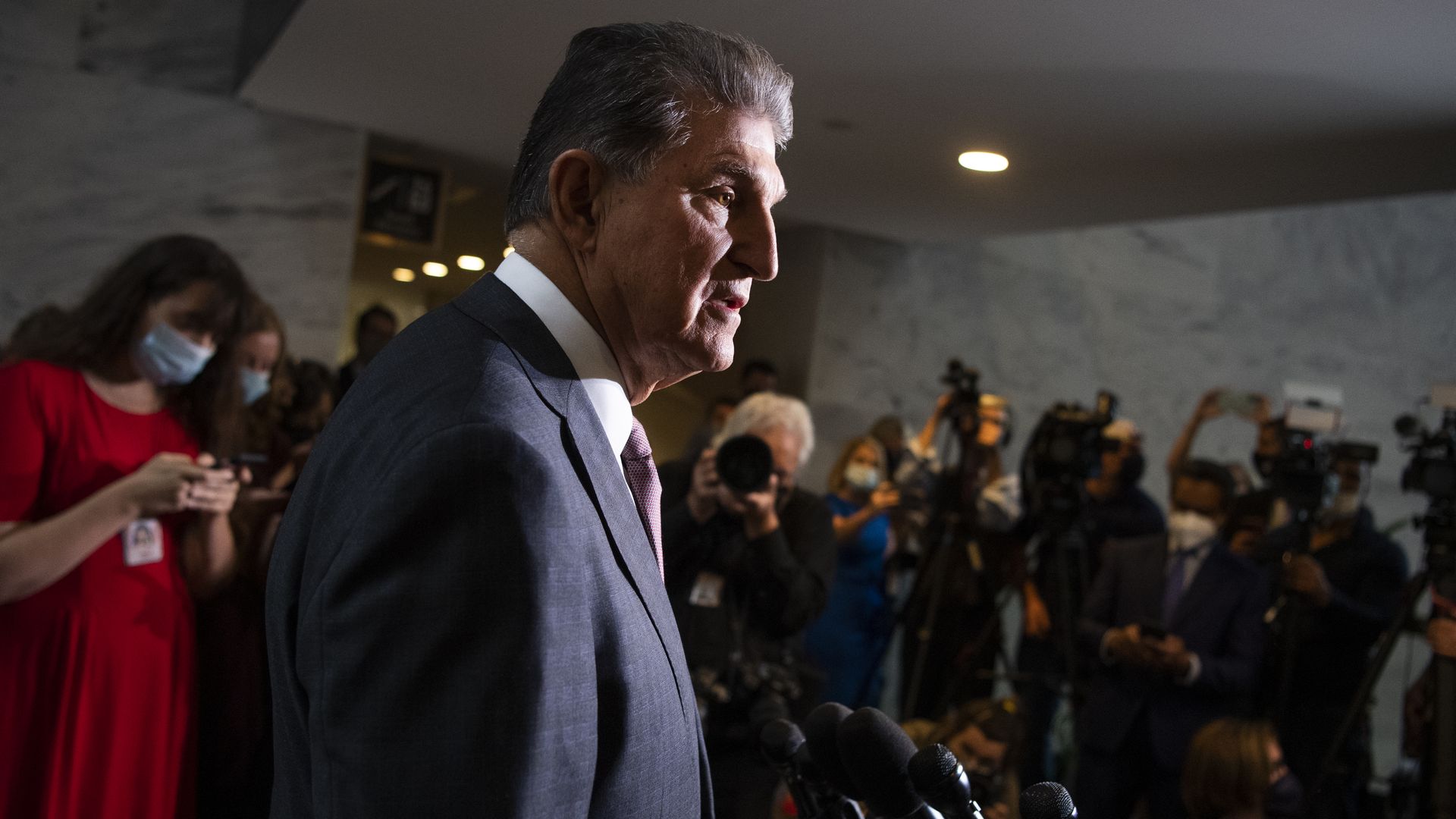 Sen. Joe Manchin (D-W.Va.) doubled down on his opposition to changing the filibuster rules on Wednesday as President Biden floated a rule change as a way to raise the debt ceiling.
Why it matters: If Congress fails to raise the debt ceiling by Oct. 18, it would have devastating consequences for the national and global economy. Republicans have refused to help Democrats lift the debt limit.
What he's saying: "I've been very, very clear where I stand on the filibuster. I've been very clear, nothing changes," the moderate Democrat said at a news conference. "We are not going to default as a country. We will not default."
What's next: The Senate will take up a procedural vote Wednesday afternoon to begin debating legislation that would suspend the debt limit until December 2022.
Go deeper