The malaria vaccine could be a game-changer for global development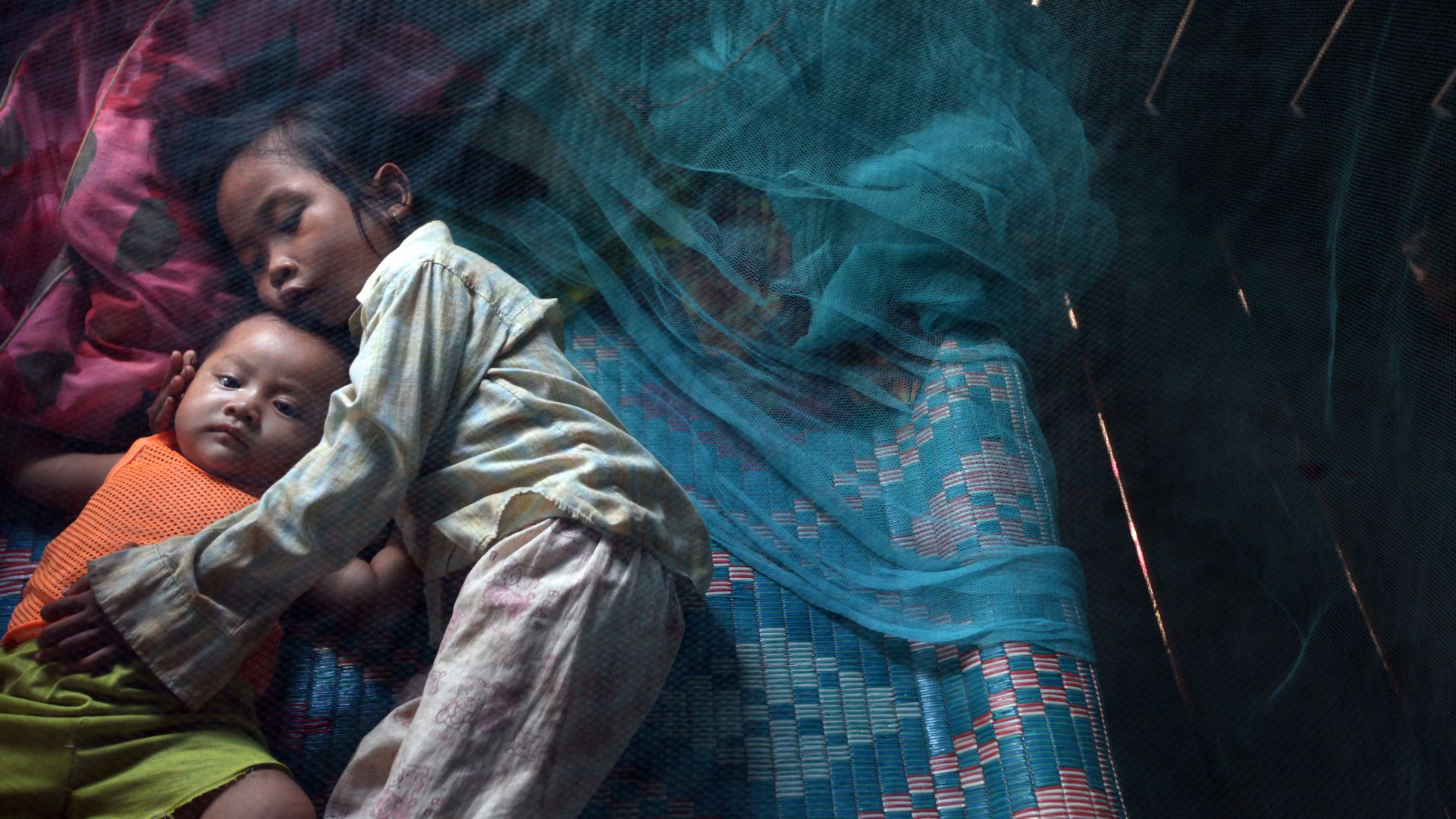 The just-approved malaria vaccine could represent one of the biggest ever achievements in global development.
Why it matters: Malaria kills more than 400,000 people a year, more than half of whom are under the age of 5, and it notably slows the pace of economic growth in the sub-Saharan countries most affected by the mosquito-borne disease.
Preventative measures and treatments do exist, but a vaccine would be the fastest way to cheaply save millions of lives over time.
Blunting malaria's impact on the economy matters even more because COVID-19 could result in as many as 88 million Africans falling into extreme poverty, as the pandemic throws decades of global development progress into reverse.
Driving the news: The World Health Organization on Wednesday recommended the first vaccine against malaria for widespread use for children in sub-Saharan Africa and other at-risk regions, my Axios colleague Ivana Saric reported today.
"Today's recommendation offers a glimmer of hope for the continent which shoulders the heaviest burden of the disease," Matshidiso Moeti, WHO regional director for Africa, said in a statement.
By the numbers: In 2019, there were an estimated 229 million cases of malaria, 94% of which occurred in Africa.
Malaria is a scourge of sub-Saharan Africa not just because of the sheer number of people it kills, but who it kills — primarily very young children who are robbed of the chance to live a long life.
In 2016, malaria resulted in more than 56 million disability-adjusted life years (DALYs) lost, a metric used by global health experts to measure the full burden of a disease.
Those who survive malaria incur medical costs and lost income, making the disease both a consequence of poverty and one of its causes — by one estimate malaria slows economic growth in Africa by up to 1.3% a year.
Context: Malaria's rampage on the continent isn't primarily because Africa is unusually hospitable to the Anopheles mosquitoes that carry the parasite that causes malaria.
How it works: The new vaccine, called Mosquirix and made by GlaxoSmithKline, targets children by rallying their immune defenses to fight off the malaria-causing Plasmodium falciparum parasite carried by certain mosquitoes.
In clinical trials, the vaccine — which was given in multiple doses — had an efficacy of about 30% against deadly severe malaria over four years of study.
That may seem weak by the impressive standards set by the new mRNA COVID-19 vaccines, but according to modeling studies, it's still strong enough to prevent 5.4 million cases and 23,000 deaths in children each year if it's rolled out to the hardest-hit countries.
What they're saying: "There's potential for very, very significant impact," Ashley Birkett, who heads malaria programs at the global health nonprofit PATH, told the New York Times.
Between the lines: The impact could be so significant because a vaccine — unlike existing preventative measures — is comparatively easy to push out to those in need.
Up until now, insecticide-treated bed nets — which protect sleeping people from mosquitoes during the times of the night when the insects are most active — have been one of the best lines of cheap defense against malaria.
Funding the distribution of bed nets is considered one of the most effective ways to spend philanthropic money, costing just a few thousand dollars to avert one death from the disease.
Yes, but: Bed nets still only cut malaria deaths in children by about 20%, and ensuring they get to those in need and are used correctly is a constant challenge — and one that could become unnecessary with a good vaccine.
What to watch... whether the global vaccine alliance GAVI determines Mosquirix is a worthwhile investment and puts billions behind developing and distributing the shots.
Future malaria vaccines that take advantage of some of the same RNA methods used to make COVID-19 inoculations could be even more effective.
Go deeper