Biden administration overhauls student loan forgiveness program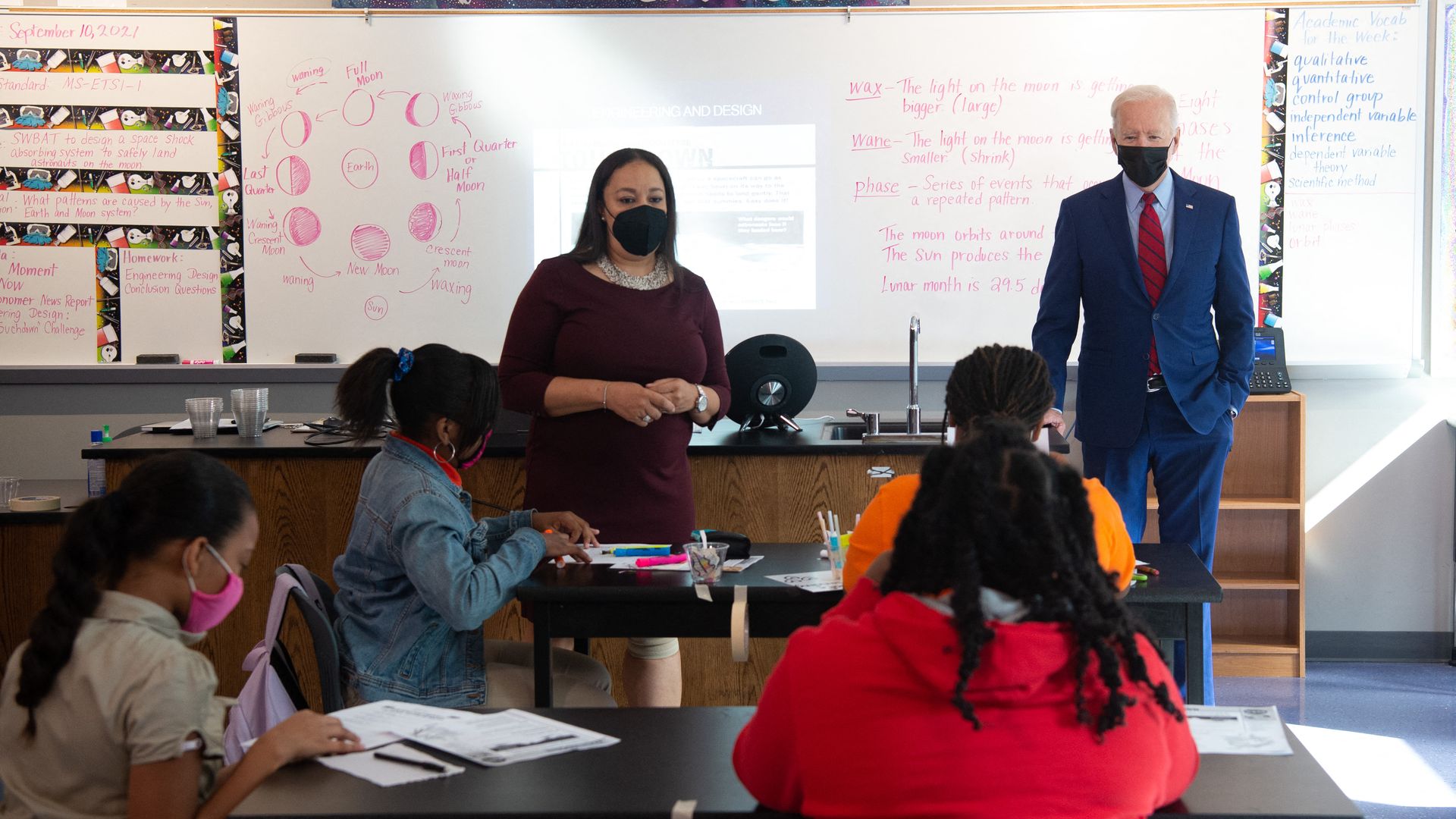 The Department of Education announced Wednesday that it would temporarily relax rules governing a student loan forgiveness program, making it easier for service members, teachers, nurses and other public servants to qualify for debt relief.
Why it matters: In total, the department estimates that its overhaul of the Public Service Loan Forgiveness Program will bring over 550,000 borrowers closer to debt forgiveness.
It said 22,000 borrowers will automatically be eligible for student loan forgiveness without additional action on their part.
Driving the news: The Biden administration, as part of the overhaul of the program, will now recognize certain payments that previously did not count toward the 120 monthly payments.
It will also review denied applications for service errors and other issues, giving people an opportunity to have their rejection reconsidered.
The department said borrowers seeking debt forgiveness must submit an application by Oct. 31, 2022.
Background: Congress created the Public Service Loan Forgiveness Program in 2007 to help full-time public service workers, like teachers, first responders, members of the military and others.
In order to qualify, public service workers had to make 120 monthly payments on their loans with the federal government while working full time for a qualifying employer for 10 years, and their remaining balance would be forgiven.
However, the program has been criticized for being exceedingly complex and poorly managed. More than 98% of applicants were rejected because of convoluted rules and sloppy administration, according to the New York Times.
What they're saying: "Borrowers who devote a decade of their lives to public service should be able to rely on the promise of Public Service Loan Forgiveness," Education Secretary Miguel Cardona said.
"The system has not delivered on that promise to date, but that is about to change for many borrowers who have served their communities and their country," he added.
"Teachers, nurses, first responders, service members and so many public service workers have had our back especially amid the challenges of the pandemic. Today, the Biden administration is showing that we have their backs too."
Go deeper: Biden administration will erase student loan debt for people with severe disabilities
Go deeper