"Smash Bros" adds "Kingdom Hearts" hero Sora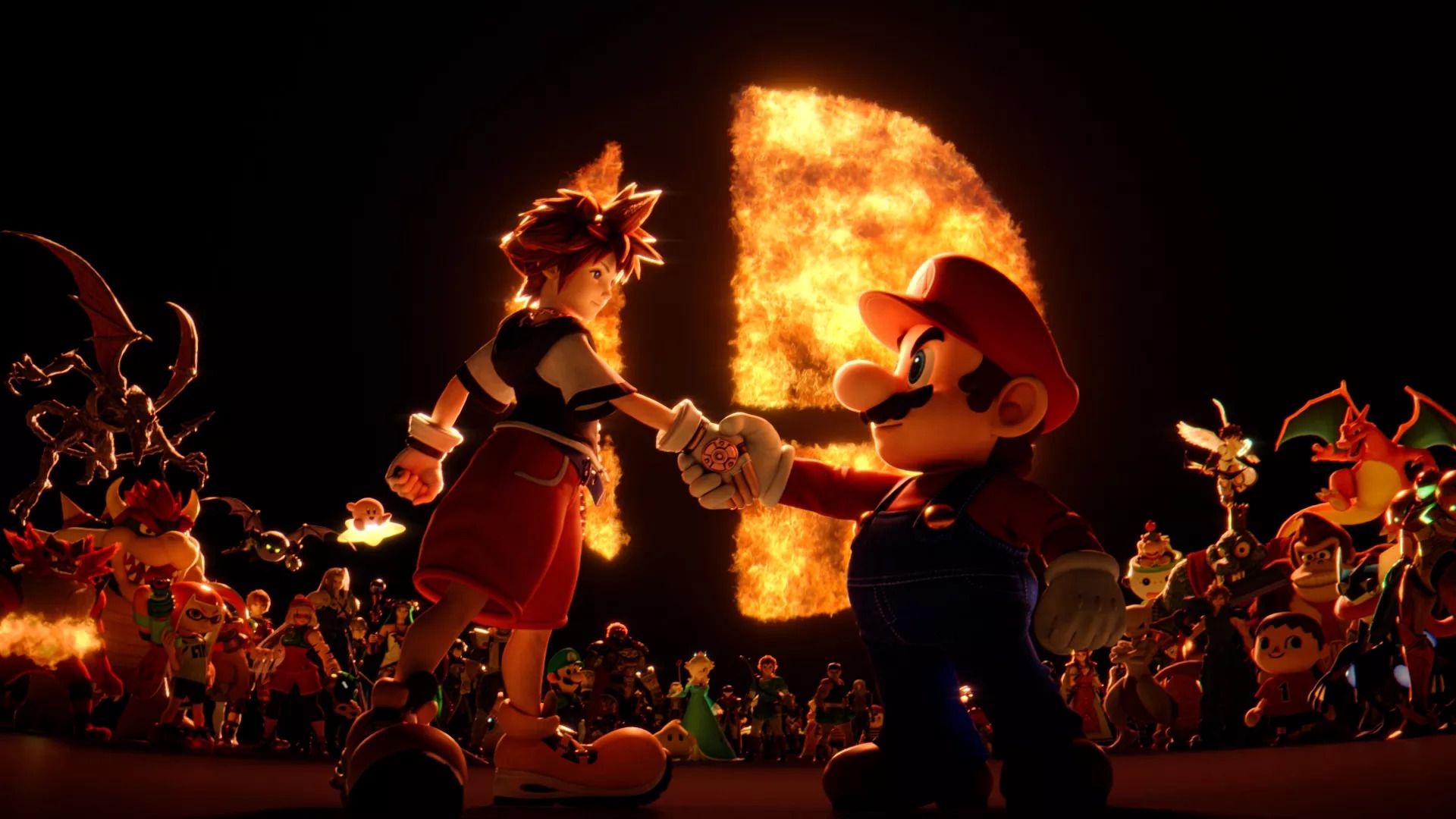 Nintendo's mighty crossover game, "Super Smash Bros. Ultimate," capped off three years of ambitious expansion with the announcement that "Kingdom Hearts" hero Sora will be added to the Switch fighting game's roster on Oct. 18.
Why it matters: This wasn't just the addition of a character that had secretly topped Nintendo's official fan request poll six years ago. It was a stream watched by more than 500,000 people that demonstrated the convergence of some of the industry's major trends.
Disney's growing gaming presence: Sora is the first Disney-backed character to join the 89-character "Smash" roster, which already features heroes and villains licensed from Konami, Sega, Capcom, Square, Namco and several Microsoft-owned studios.
Sure, Sora isn't quite as Disney-fied as his "Kingdom Hearts" co-stars Mickey Mouse and Donald Duck.
But this does mark yet another prominent Disney deal, in a year when the company has also revealed major game projects with Xbox, PlayStation, Ubisoft and Take Two.
Metaverse as marketing tool: For all the talk of digital playgrounds as potentially transformative platforms for communication, Nintendo is keeping pace with Epic and "Fortnite" in demonstrating how it can also work as a forest of digital billboards.
Sure enough, the news that Sora can soon brawl with Mario, Pikachu and the guy from "Doom" in "Smash" was coupled with the news that 10 of the multimillion-selling "Kingdom Hearts" games are coming to Nintendo Switch.
Rise of cloud gaming: Those "Kingdom Hearts" games coming to Switch can't all natively run on the platform, so Nintendo is offering them via cloud-streaming, meaning players press buttons on their own device, which receives the graphics and sound from remote hardware via the internet.
That approach can work well for players with strong internet connections and a tolerance for a little lag. It's fueled much of Microsoft's and Google's gaming plans of late.
The Switch has had some cloud-based games but nothing as popular as "Kingdom Hearts."
Go deeper