Son of ex Philippine dictator Ferdinand Marcos to run for president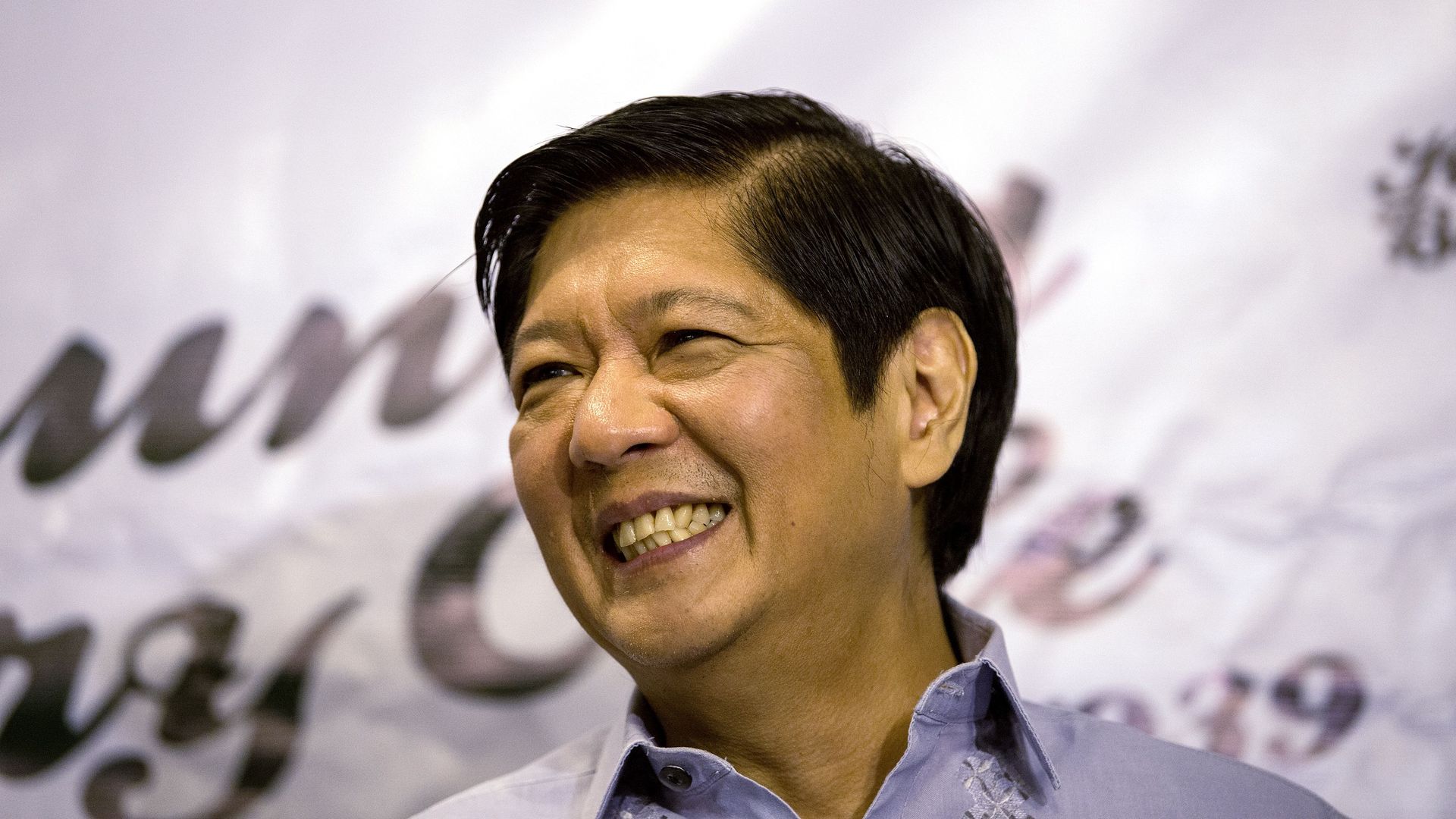 The son of the late Philippine dictator Ferdinand Marcos announced his presidential bid Tuesday after weeks of speculation about his political future, Reuters reports.
Why it matters: The announcement by Ferdinand "Bongbong" Marcos Jr. follows that of another high profile candidate, Philippine Senator and boxer Manny Pacquiao, upping the stakes for next year's election.
Details: Marcos Jr., 64, an ally of current President Rodrigo Duterte, said he aims to bring a "unifying" brand of leadership to the Philippines.
Though Duterte's presidency has reached its term limits, he was nominated to run for vice president — an invitation he turned down.
The senior Marcos ruled the country for 20 years until his 1986 overthrow, per Reuters. He died in 1989 while in exile in Hawaii.
Despite the ousting, the Marcos family has maintained political clout.
Marcos Jr. has served as provincial governor, congressman and senator since the 1986 "people power" uprising that ended the Marcos dictatorship.
What they're saying: "Join me in this noblest of causes and we will succeed," said Marcos, per Reuters.
"If we have learned anything in this time of COVID pandemic, it is that each of us, no matter our station, is in need of the help of our fellow Filipinos," he added.
"[Marcos Jr.] is spitting on the graves of the dead and on the faces of the victims of the Marcos dictatorship," Judy Taguiwalo, a representative for victims of abuses under martial law, told Reuters.
Go deeper