New York Public Library system will no longer charge late fees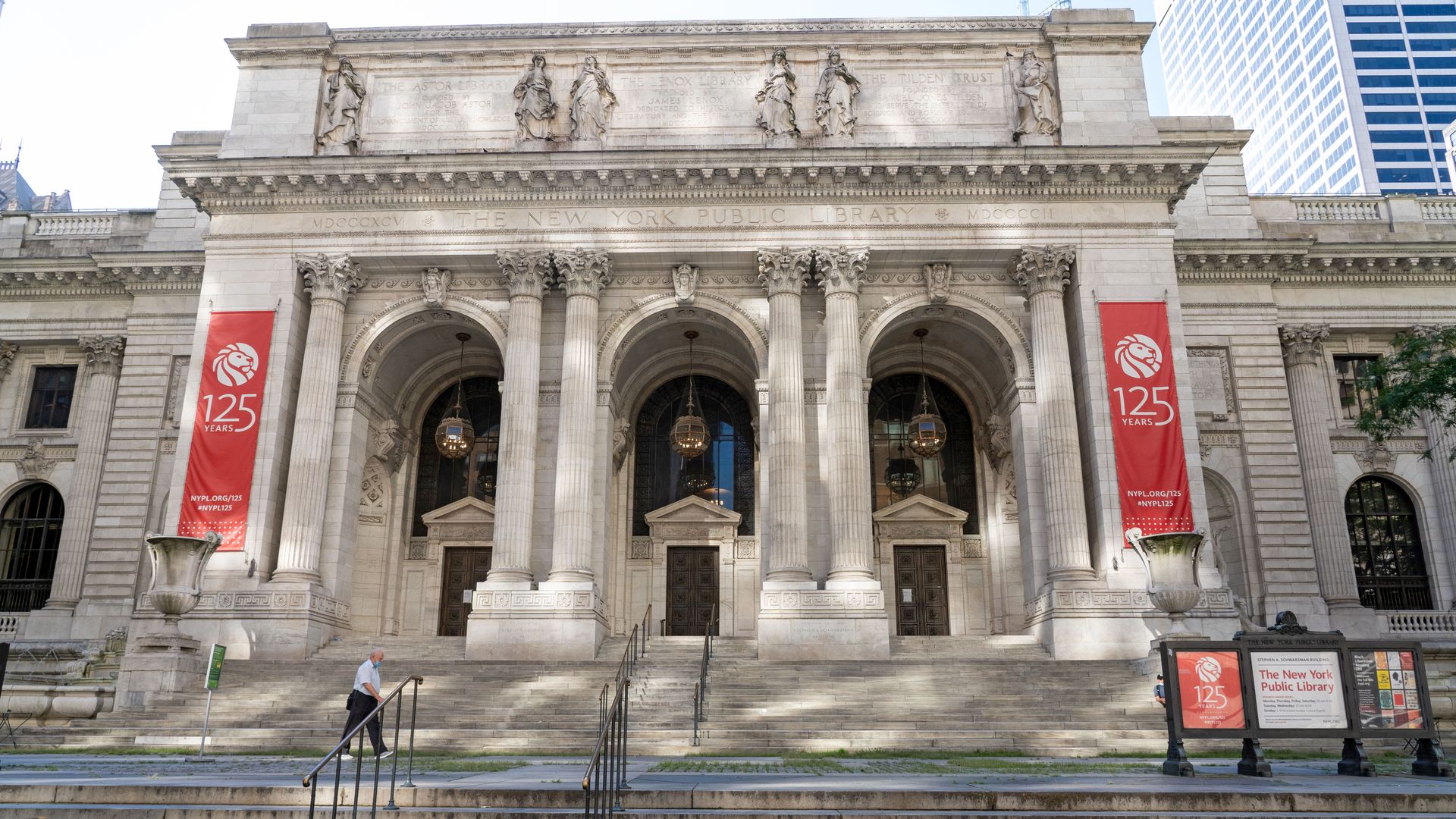 The New York Public Library (NYPL) system announced Tuesday that it will no longer charge late fines on overdue books and other materials to ensure "access to knowledge and opportunity."
Why it matters: The announcement comes after other prominent libraries, such as the Boston Public Library system and the Burbank Public Library system in California, implemented similar policies to eliminate financial barriers among low-income communities.
Under the previous model, NYPL cardholders would have their cards blocked if they amassed more than $15 in late fees, per the official release.
All library cardholders in the NYPL system have had their prior late fees or fines cleared from their accounts.
What they're saying: "Research shows that fines are not effective in ensuring book returns," NYPL president Tony Marx said in a statement.
"[U]nfortunately, fines are quite effective at preventing our most vulnerable communities from using our branches, services, and books," he added.
"This announcement is another major step towards making our public libraries, the heart of so many communities, accessible to all," Mayor Bill de Blasio said in a press release Tuesday.
"Eliminating fines will let us serve even more New Yorkers, allowing them to enjoy all of the resources and programs that public libraries offer to grow and succeed."
Go deeper