Terry McAuliffe's claim about the Carlyle Group doesn't add up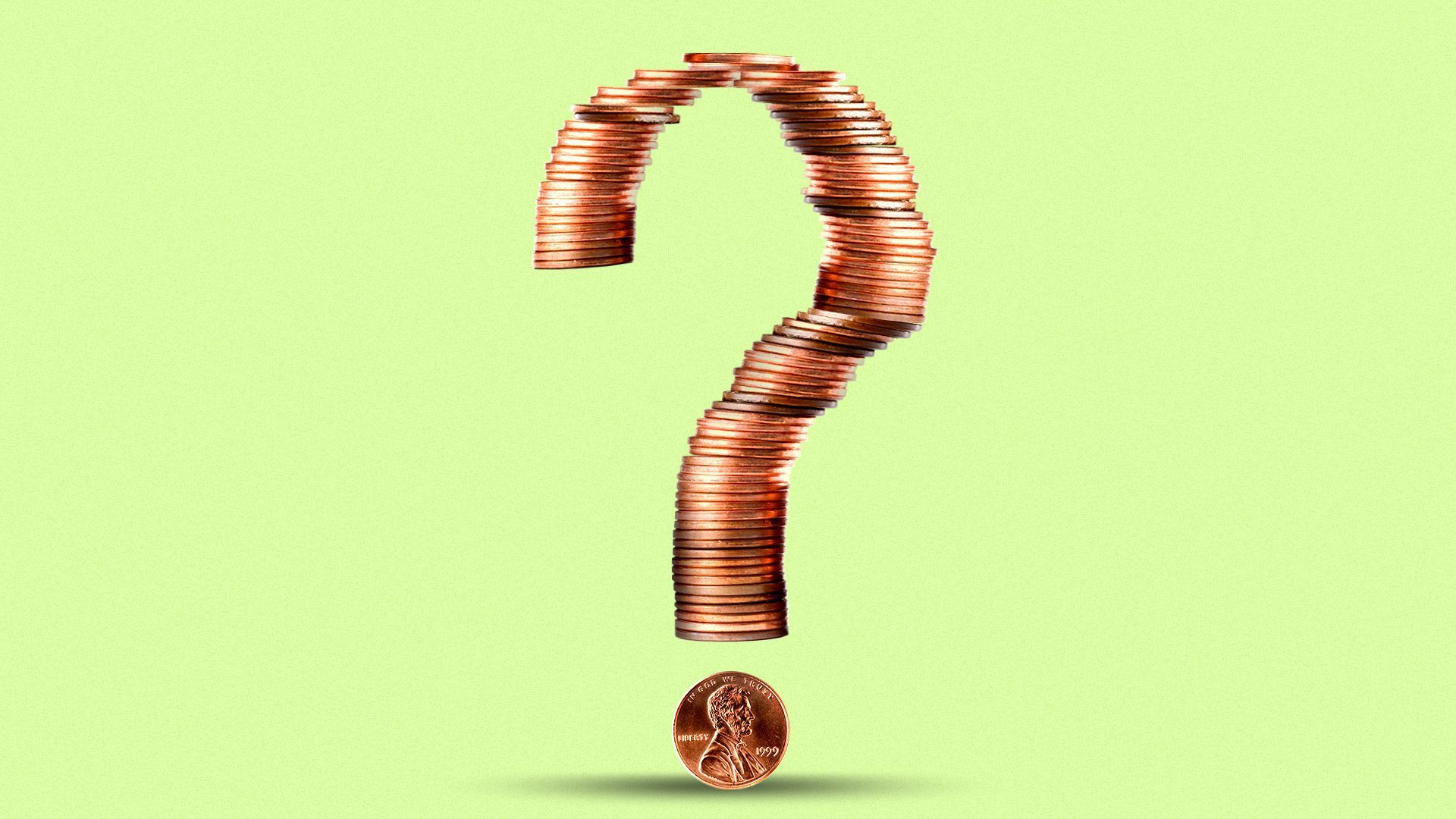 Terry McAuliffe says that he lost money on his investments with The Carlyle Group, whose former co-president is challenging McAuliffe to become Virginia's next governor. It doesn't make much sense, based on publicly available information.
The big picture: Virginia's gubernatorial race has tightened, despite the state's developing reputation as a blue bastion.
McAuliffe has portrayed Republican rival Glenn Youngkin as a rapacious buyout baron who puts profits over people, but this has been complicated by McAuliffe's past investments in Carlyle Group funds.
Youngkin has referred to himself as a job creator, trying to sidestep Carlyle's problematic history in areas like mobile homes and elder care. And the fact that private equity is, for the most part, net neutral on job creation.
McAuliffe's claim occurred during a Sept. 16 debate:
YOUNGKIN: If you can trust me with your money, the rest of Virginia can trust me too.
CAULIFFE: It wasn't you I trusted because I lost it, but...
YOUNGKIN: You didn't lose a penny...
MCAULIFFE: It wasn't any good investment, let me tell you that.
By the numbers: McAuliffe years ago invested in three co-investment funds managed by Carlyle. Two were tied to Carlyle's flagship buyout funds, and one to an energy fund.
Carlyle reported positive, double-digit returns for all three of the main funds associated with the co-investment vehicles. These are net IRRs, which means that they were calculated after first subtracting management fees, expenses and carried interest.
The funds report positive, double-digit net IRRs both for their ends-of-life, and also for the periods ending when McAuliffe filed relevant public disclosures.
Co-investment funds don't always have the exact same portfolio mix as main funds, but Carlyle has consistently reported a much higher net IRR for its co-investment business than for most of its main funds.
The caveat is that the co-investment return is an aggregate number, not specific to any individual co-investment fund.
A McAuliffe campaign spokesperson stood by the debate claim, but declined to elaborate.
Carlyle also wouldn't comment (nor will it even confirm that McAuliffe was a limited partner, despite his public disclosures).
Squaring the circle: One possibility is that McAuliffe sold his LP stakes on the secondary market at a loss before they matured, which would have required Carlyle's permission. If that's what happened, that would be more on McAuliffe than on Carlyle and/or Youngkin.
Another possibility is that McAuliffe had particularly onerous investment terms, as Carlyle acknowledges that the reported returns are "blended" and may differ for individual limited partners. But it's hard to imagine such a severe swing from black to red.
Or, again, perhaps these particular co-investment funds were negative outliers from Carlyle's broader co-investment efforts.
The bottom line: McAuliffe, in trying to argue that Youngkin's private equity background is disqualifying, made a curious claim that he won't back up.
Go deeper: Youngkin clarifies he would have certified 2020 election
Go deeper