J&J asks FDA to approve COVID-19 booster shots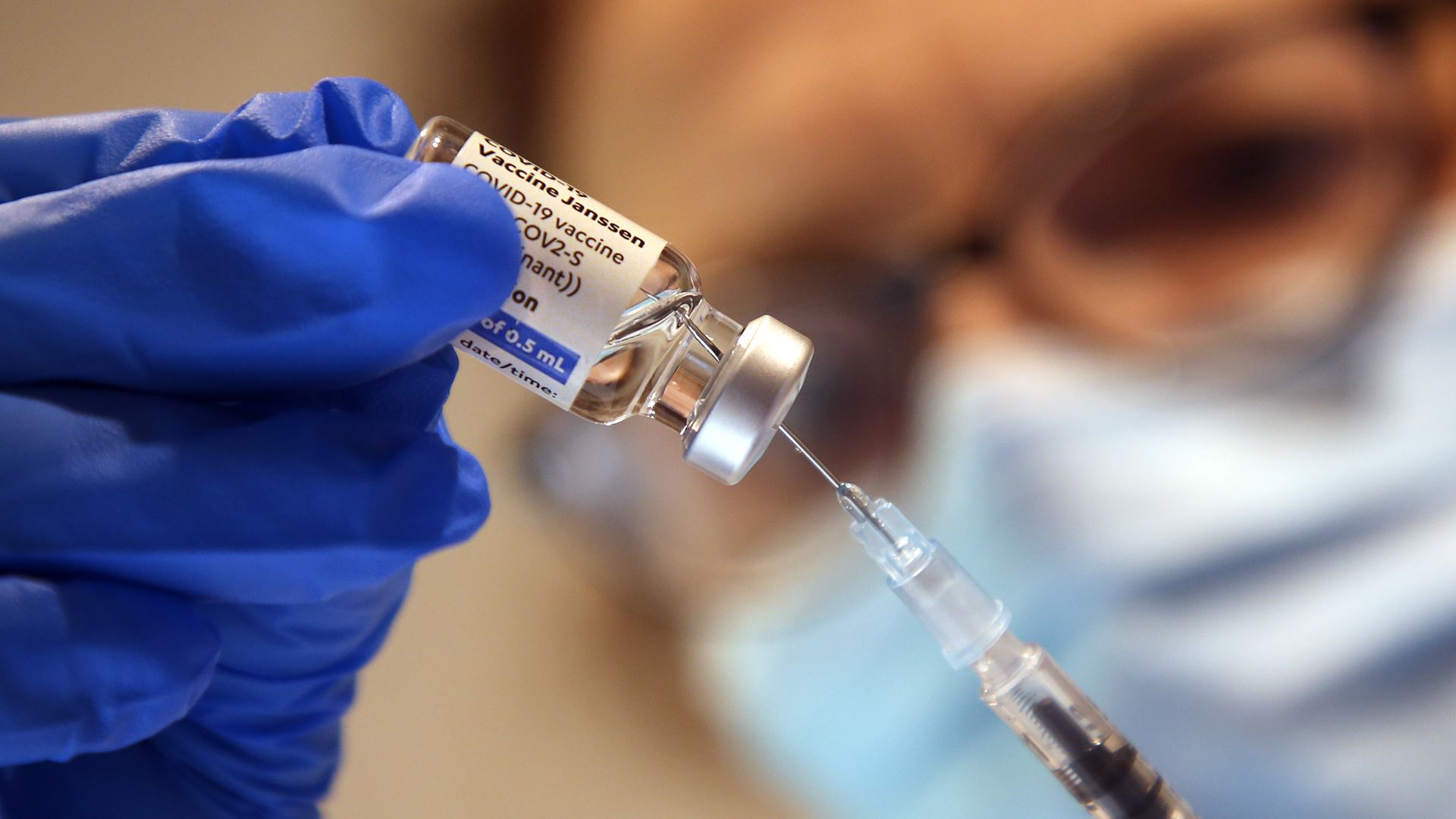 Johnson & Johnson said Tuesday it asked the Food and Drug Administration to approve a booster shot of its one-dose COVID-19 vaccine for people 18 years and older.
Why it matters: The company last month released data from a global study on the efficacy of a booster shot for its vaccine, which showed that the protection offered by its coronavirus vaccine was strengthened by a second dose.
What they're saying: "Our clinical program has found that a booster of our COVID-19 vaccine increases levels of protection for those who have received our single-shot vaccine to 94 percent," said Mathai Mammen, head of research for J&J's Janssen unit.
The big picture: The U.S. government last month approved Pfizer booster shots for those 65 and older, workers in high-risk jobs and other vulnerable Americans.
Yes, but: Moderna's and J&J's approval may be more complicated than Pfizer's because there is less data from booster shot trials for their vaccines.
Go deeper: Data holes could complicate Moderna and J&J booster shot process
Go deeper