Yellen warns debt ceiling breach could trigger recession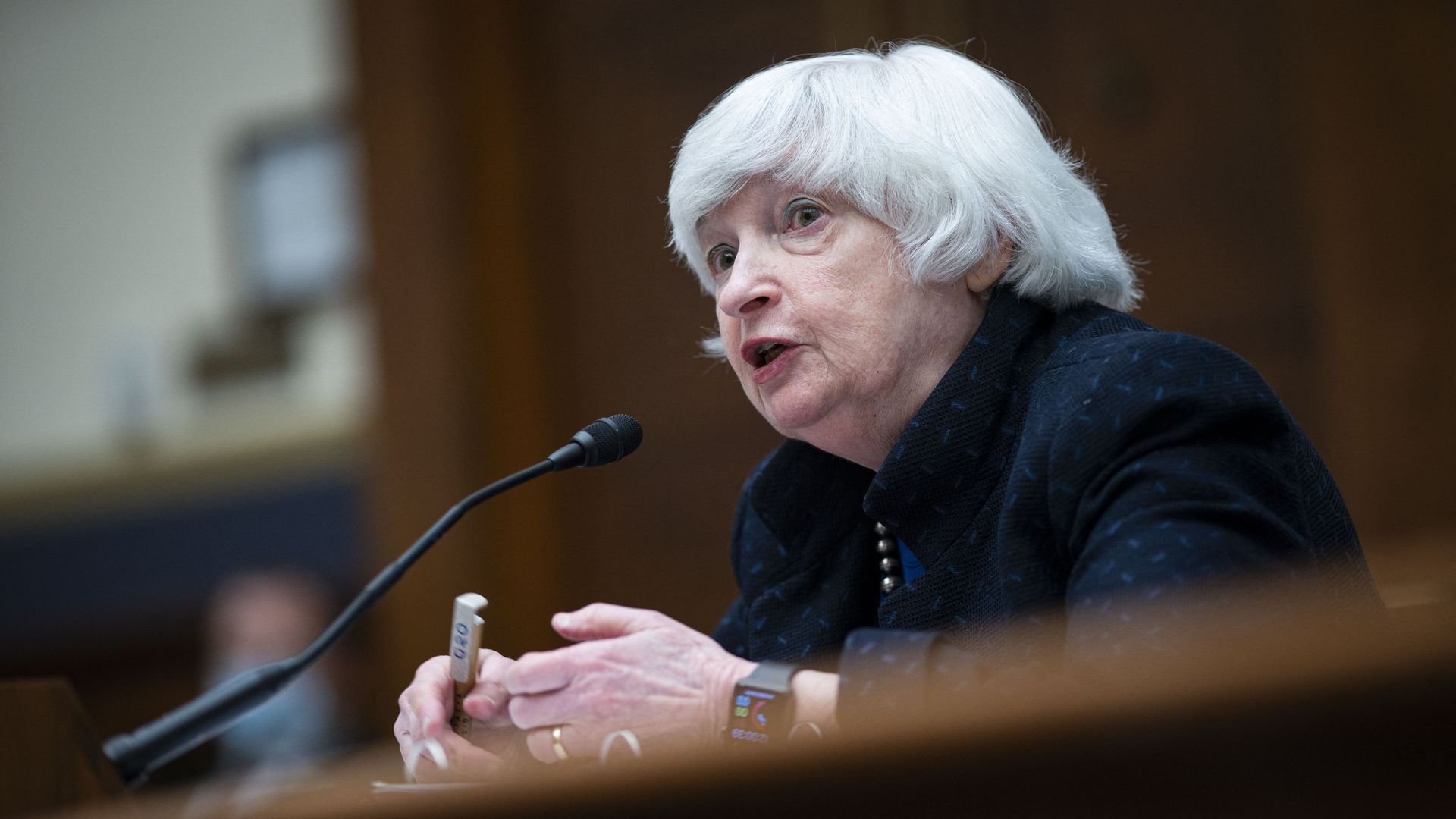 Treasury Secretary Janet Yellen told CNBC on Tuesday that the U.S. could face a recession if Congress fails to raise the debt ceiling by Oct. 18.
Driving the news: President Biden on Monday urged Republicans to "get out of the way" and let "Democrats vote to raise the debt ceiling this week."
Republicans, led by Senate Minority Leader Mitch McConnell, have said they will not support raising the debt ceiling because it will promote more government spending.
Context: Failing to raise the debt ceiling by the deadline could pause paychecks to federal workers, Medicare benefits, military salaries, tax refunds, Social Security checks and more, CNN notes.
What they're saying: "It would be catastrophic to not pay the government's bills, for us to be in a position where we lacked the resources to pay the government's bills," Yellen said in an interview on CNBC.
"I fully expect it would cause a recession as well," she added.
Catch up quick: Yellen last week told House Speaker Nancy Pelosi that the U.S. would likely begin to default on its loans after Oct. 18 if Congress failed to take action on the debt ceiling by that date.
The U.S. has never defaulted on its financial obligations, and Yellen has warned that doing so would bring permanent damage to the country's economy.
Go deeper