India's top court orders government to pay families for COVID deaths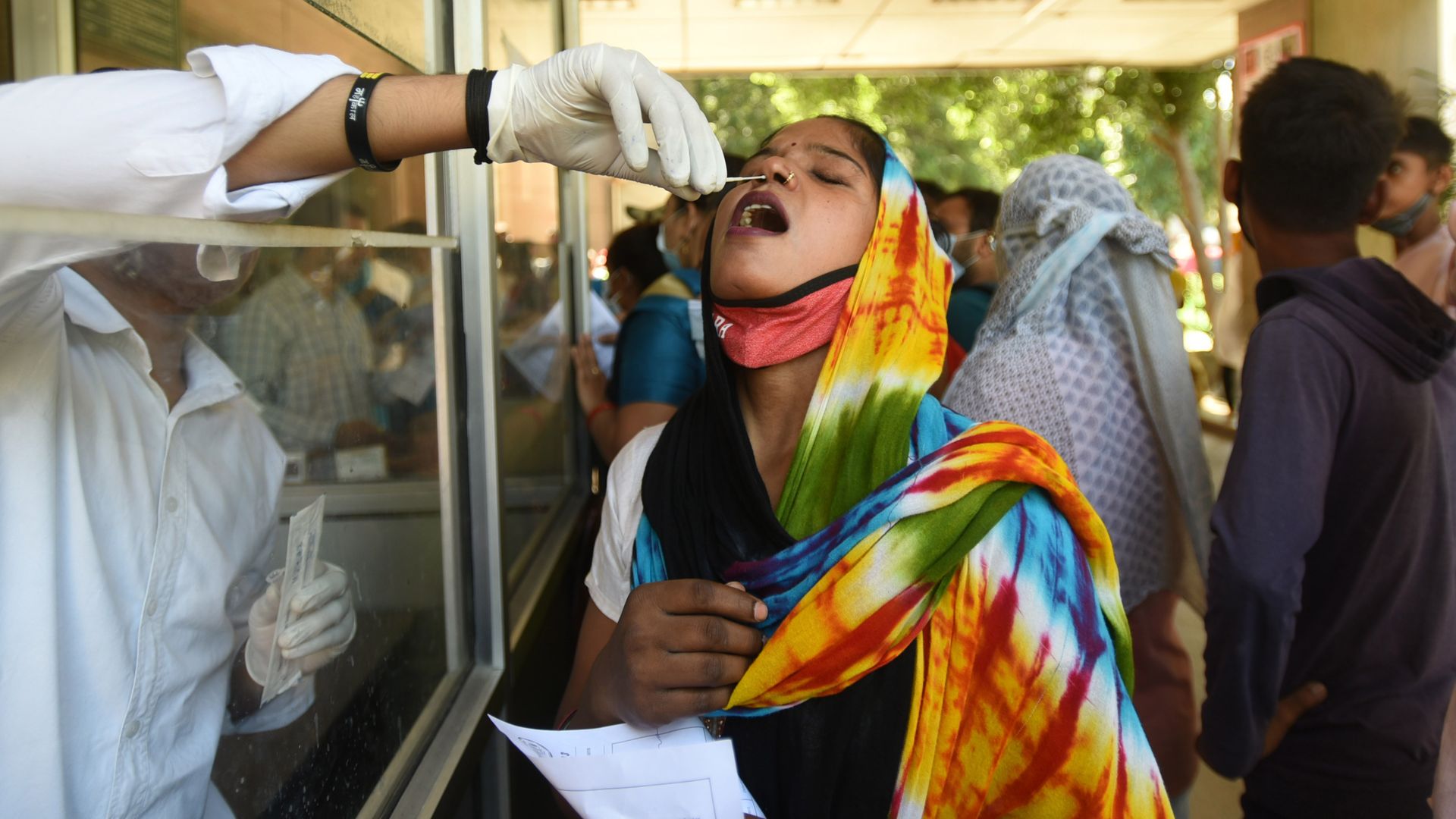 India's Supreme Court ordered the country's disaster management agency to pay 50,000 rupees, around $671, to families for each COVID-19 death they suffered as a way to help them cope with the loss, according to Reuters.
Why it matters: More than 449,000 people have died from the virus in India, meaning the total payout could be more than $300 million. However, many experts have warned that the country's death toll may have been undercounted.
The death toll could also increase after the government expanded its definition of a coronavirus death to anyone who died within 30 days of a positive RT-PCR test or clinical examination confirming an infection, according to the New York Times.
What they're saying: "All concerned authority shall act as a helping hand, so as to wipe off the tears of those who have suffered due to loss of a family member due to Covid-19," the Supreme Court said in its order, according to Reuters.
The big picture: India's National Disaster Management Act grants families a payment of 400,000 rupees (about $5,400) for every relative they lose in typhoons, floods and other disasters, according to the Times.
In response to coronavirus deaths, the government offered to give families the minimum payable amount, which the court accepted.
Go deeper: India's true death toll during pandemic likely higher than 3 million
Go deeper