Hispanic Heritage: Cuba's literacy legacy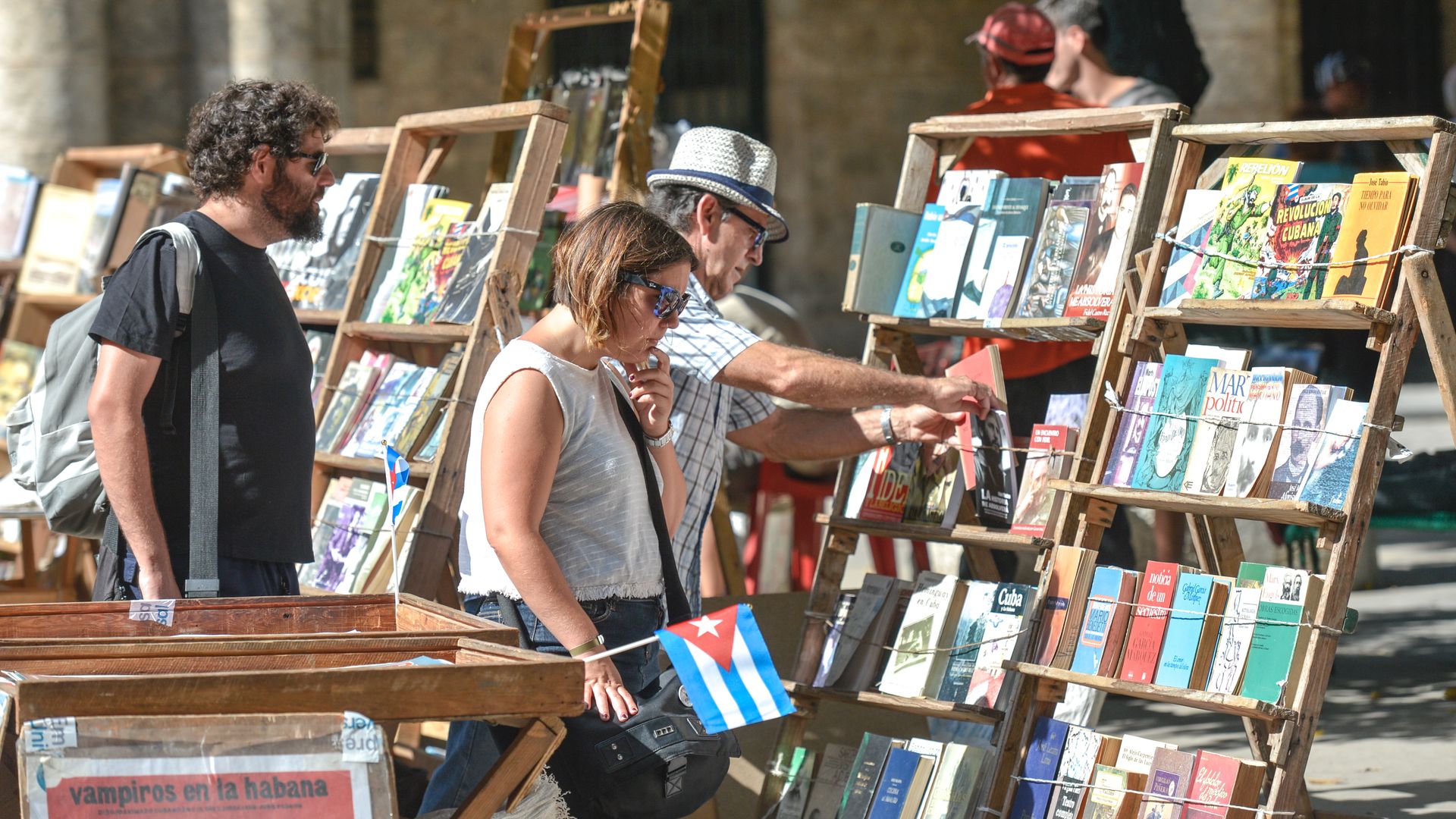 Cuba's high literacy rates and the rapid rollout of the campaign that resulted in most residents learning to read and write has been a model for many other countries — even as Cubans continue to experience harsh censorship.
Why it matters: Cuba has a long and rich literary history, but the 1961 campaign that helped get the island to a 99% to 100% literacy rate left an important legacy that fostered literacy worldwide.
Details: After Fidel Castro and his revolutionaries overthrew Fulgencio Batista in 1959, the Castro government launched an 8-month effort in Cuba to abolish illiteracy, headed by Che Guevara.
The 1961 campaign sent "literacy brigades," or brigandistas, into the countryside to build schools and teach illiterate guajiros to read and write.
The program brought basic literacy skills to 700,000 Cubans in less than one year and gave the Castro government a propaganda victory amid the Cold War.
The intrigue: UNESCO would later honor Cuba for its literacy campaign and its influence on 15 other countries, including Venezuela and Ecuador. Before the campaign, literacy rates in Latin American countries ranged from 44% in Bolivia to 70% in Colombia, UNESCO said.
Even teachers from the United States would travel to Cuba to study the groundbreaking literacy campaign.
Yes, but: The communist government of Cuba also imposed strong censorship and punished writers who deviated or challenged Castro, the revolution or his authoritarian regime.
Writers like Reinaldo Arenas and Heberto Padilla were imprisoned and beaten for criticizing the Cuban government despite protests from other international writers.
Arenas fled to the U.S. as part of the Mariel Boatlift where he continued to criticize the oppressive Castro regime until he was diagnosed with AIDS.
What they're saying: "Due to my delicate state of health and to the terrible depression that causes me not to be able to continue writing and struggling for the freedom of Cuba, I am ending my life," Arenas wrote in 1990 in a suicide note to the public.
"I want to encourage the Cuban people abroad as well as on the Island to continue fighting for freedom. ... Cuba will be free. I already am."
Don't forget: Cuban American writers, from the late Pulitzer-prize winning novelist Oscar Hijuelos to Cristina García, have tackled themes of loss and exile to become important links to the literature of the U.S.
Get more news that matters about Latinos in the hemisphere, delivered right to your inbox on Tuesdays and Thursdays. Sign up for the Axios Latino newsletter.
Go deeper