Fed says government watchdog will probe trades by top officials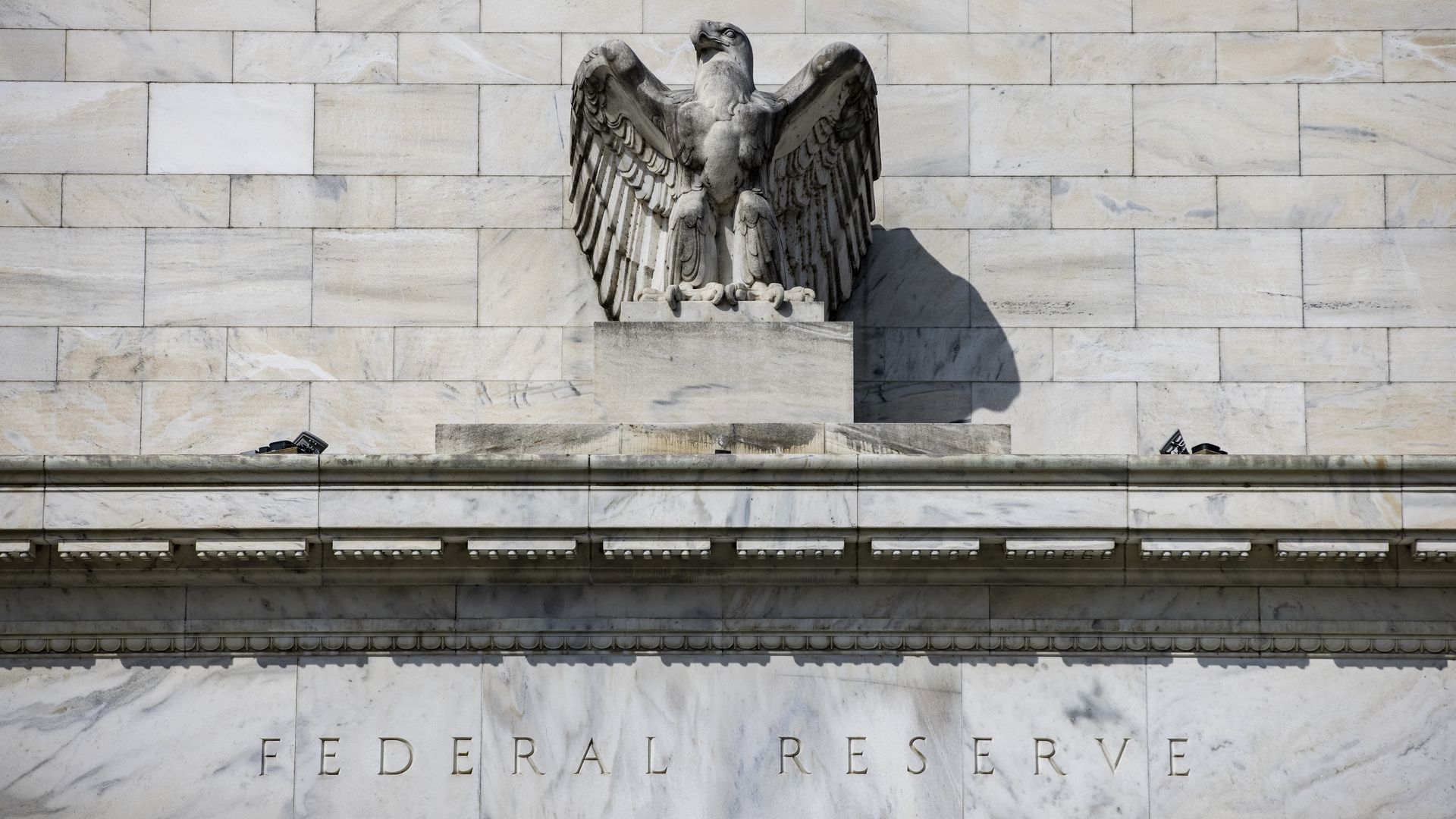 A government watchdog will review whether the financial market trading activity of two top economic officials at the Fed violated the central bank's rules or the law, a Fed spokesperson said on Monday.
Why it matters: It's the latest fallout from a rare public scandal at one of the world's most influential economic bodies — one that's led to rapid resignations, raised questions about conflicts of interest and drawn ire from lawmakers.
Catch up quick: Financial disclosures showed two regional Fed presidents owned — and in one case, actively traded — assets that could have benefited from the monetary policy they helped shape as the economy was on the brink of collapse.
The officials last week resigned within mere hours of one another — a development virtually unheard of at the Fed.
Speaking to reporters, Fed chairman Jerome Powell said last month its current rules around what Fed officials can trade or own are inadequate — and an internal review of said rules (and changes to them) would come.
He went a step further during a congressional hearing last week, hinting the problem may not just be the rules, but that the trades might not have been compliant with those rules after all.
What's new: "As part of our comprehensive review, we began discussions last week with the Office of Inspector General for the Federal Reserve Board (OIG) to initiate an independent review of whether trading activity by certain senior officials was in compliance with both the relevant ethics rules and the law. We welcome this review and will accept and take appropriate actions based on its findings," a Fed spokesperson said on Monday.
The backdrop: Sen. Elizabeth Warren (D-Mass.) today said the SEC should look into whether those officials' trades amounted to insider trading.
She also took a direct shot at Powell — who's renomination by President Biden still hangs in the balance: "It is not clear why … Powell did not stop these activities."
Warren said last week she would not support Powell's renomination.
Go deeper