HHS: Vaccination linked to lower COVID cases and deaths among seniors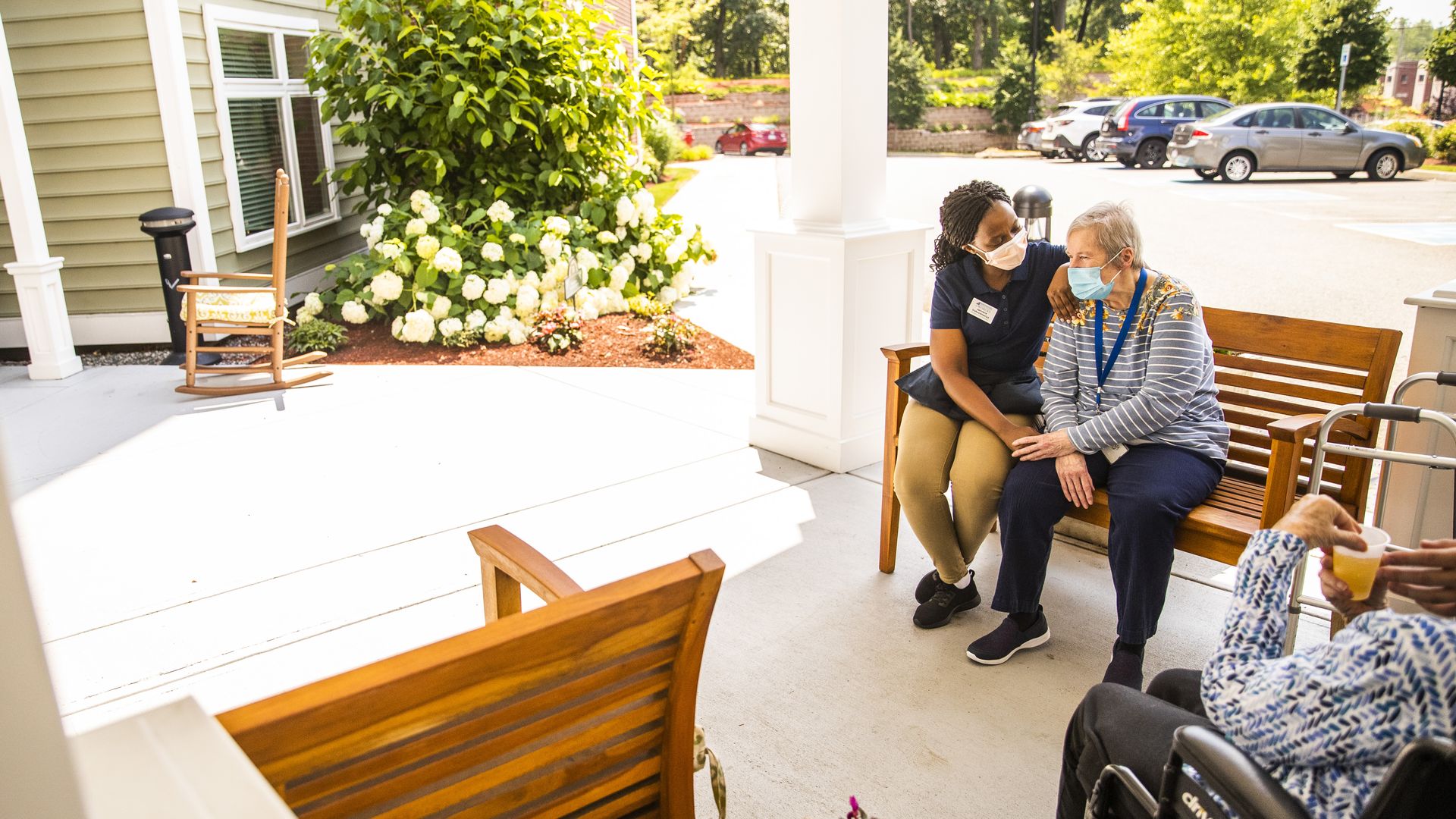 COVID vaccinations were linked to a reduction of roughly 265,000 COVID-19 infections, 107,000 hospitalizations and 39,000 deaths among Medicare beneficiaries between January and May this year, according to a new report from the Department of Health and Human Services (HHS).
Why it matters: The findings reflect the "devastating effect COVID-19 has had on our vulnerable seniors and demonstrates that efforts to prioritize and vaccinate this group directly correlate to saving lives," the agency said.
Details: All racial and ethnic groups as well as all 48 states analyzed experienced lower numbers of deaths, hospitalizations and cases linked to increases in vaccination rates.
Texas and Hawaii were excluded due to reporting limitations.
American Indian and Alaska Native Medicare beneficiaries saw the largest vaccination-related percentage decrease in cases, hospitalizations and deaths, according to HHS.
Vaccines were also linked to a reduction of about 5,600 deaths among nursing home Medicare beneficiaries, a group disproportionately impacted by COVID.
What they're saying: "This report reaffirms what we hear routinely from states: COVID-19 vaccines save lives, prevent hospitalizations and reduce infection," HHS Secretary Xavier Becerra said in a statement.
"The Biden-Harris administration has prioritized getting vaccines quickly to pharmacies, nursing homes, doctors' offices and even provided increased reimbursement rates for at-home COVID-19 vaccinations, so that seniors and others can easily get vaccinated."
Go deeper