World lost 14% of global corals in single decade, report says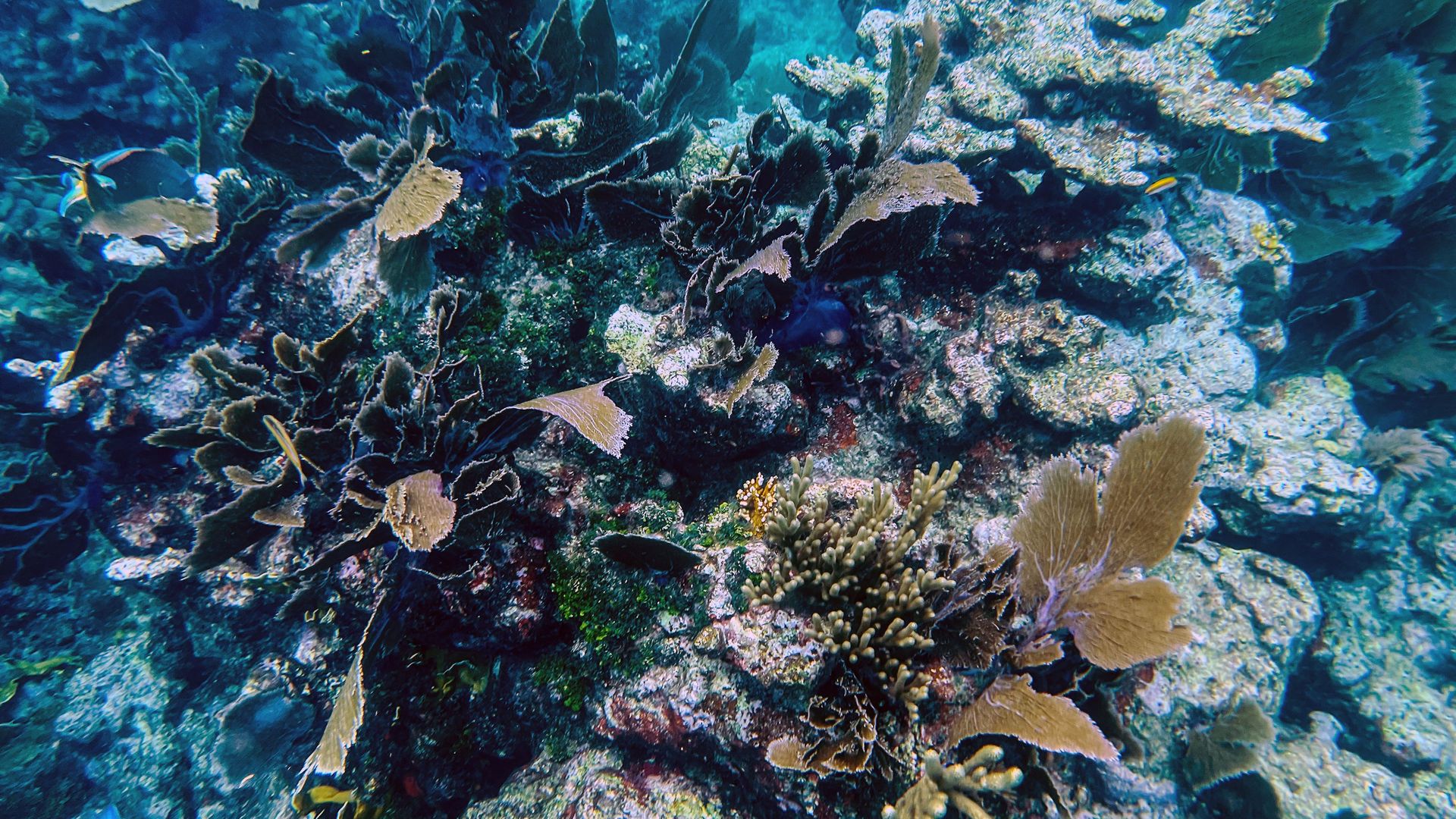 Rising ocean temperatures led to a 14% loss of global corals in just one decade, according to a new analysis from the International Coral Reef Initiative.
Why it matters: Coral reefs play a critical role in ecosystems, supporting at least 25% of marine species and roughly $2.7 trillion per year in goods and services, according to the project's network of scientists.
The report, which collected data from nearly 2 million observations in 73 countries from 1978 to 2019, is the first of its kind since 2008 and fills in significant gaps, experts say.
Details: The 14% decline — an amount greater than all the coral living on Australia's coral reefs — occurred from 2009 to 2019, primarily due to recurring large-scale coral bleaching events that prevented coral cover from recovering.
"Large-scale coral bleaching events are the greatest disturbance to the world's coral reefs," the report states.
From 2002 to 2009 — and separately in 2019 — global average coral cover saw an increase, which suggests that many of the world's coral reefs remain resilient and can recover under optimal conditions.
"Maintaining the integrity and resilience of coral reef ecosystems is essential for the wellbeing of tropical coastal communities worldwide," the International Coral Reef Initiative said in a release.
The intrigue: Some of the estimated 900 species of coral appear more resilient to heat and acidification linked to climate change, according to the findings, though they tend to grow more slowly and are not the reef-building varieties that have the highest impact on bolstering biodiversity.
What they're saying: "People around the world depend on healthy coral reefs and the services they provide for food, income, recreation, and protection from storms," said Jennifer Koss, director of the National Oceanic and Atmospheric Administration's Coral Reef Conservation Program, which was one of several partners in the initiative.
"It is possible to turn the tide on the losses we are seeing, but doing so relies on us as a global community making more environmentally conscious decisions in our everyday lives."
Go deeper