California declares state of emergency over oil spill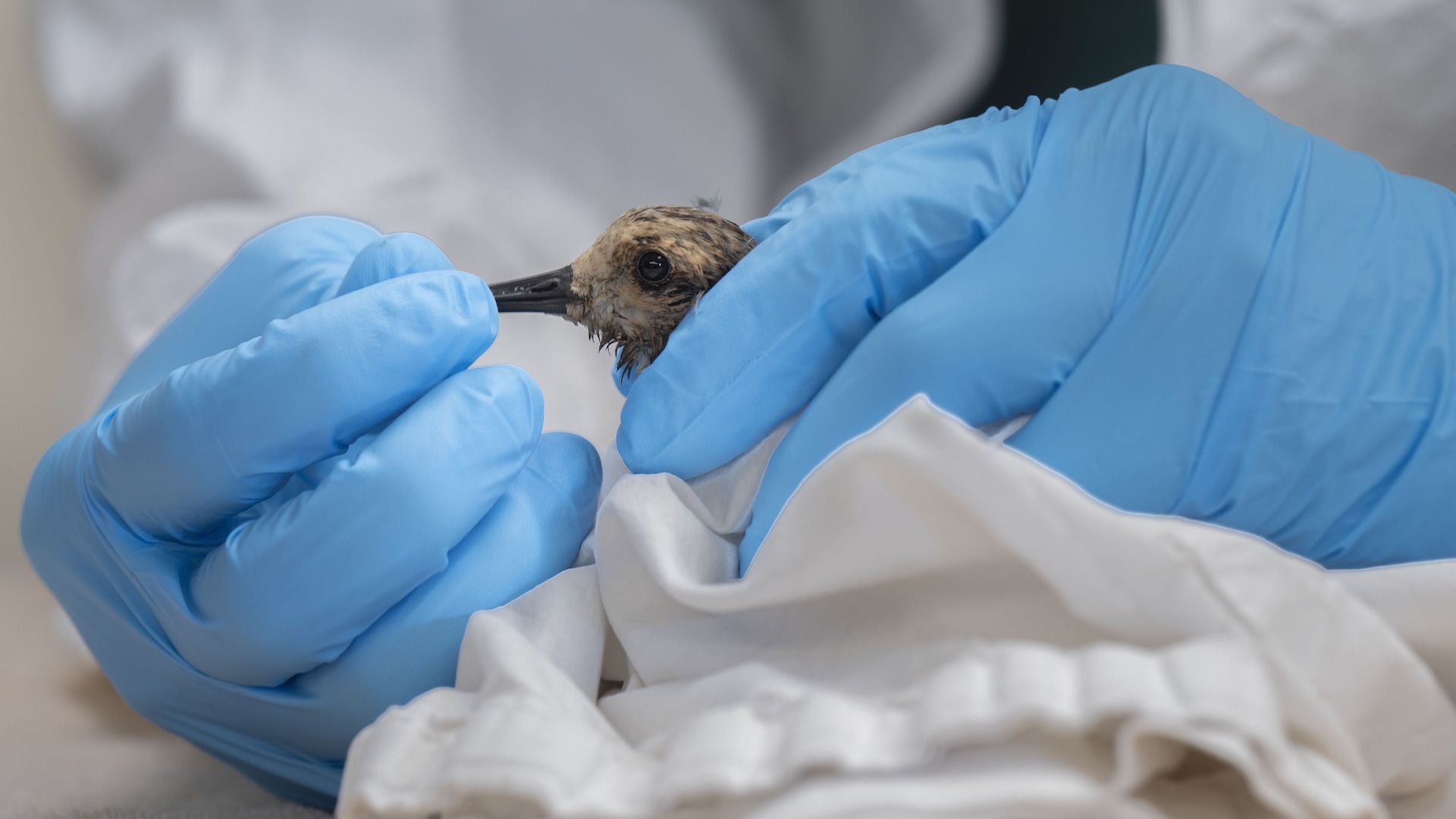 California Gov. Gavin Newsom has declared a state of emergency due to the oil spill in Orange County, with miles of popular beaches closed for what may be months.
Why it matters: The 127,000-gallon spill from an Amplify Energy pipeline about 5 miles offshore is among the largest spills in recent California history. It's causing oil to wash ashore, coating wildlife.
Where it stands: With an unusually high number of ships sitting offshore, waiting to bring their cargo into the Port of Long Beach, officials investigating the cause of the spill suspect that a ship's anchor may have caused the tear in the pipeline, and they hope to find out more about this possibility.
What we're watching: Federal and state officials opened a criminal investigation into the cause of the spill.
The full toll on wildlife is not yet known, but the region from Laguna Beach north to Huntington Beach is home to seals, whales, dolphins and birds, among other species.
Go deeper: In photos: Oil spill threatens Southern California shores
Go deeper