Arizona can't use COVID aid for anti-mask education grants, Treasury says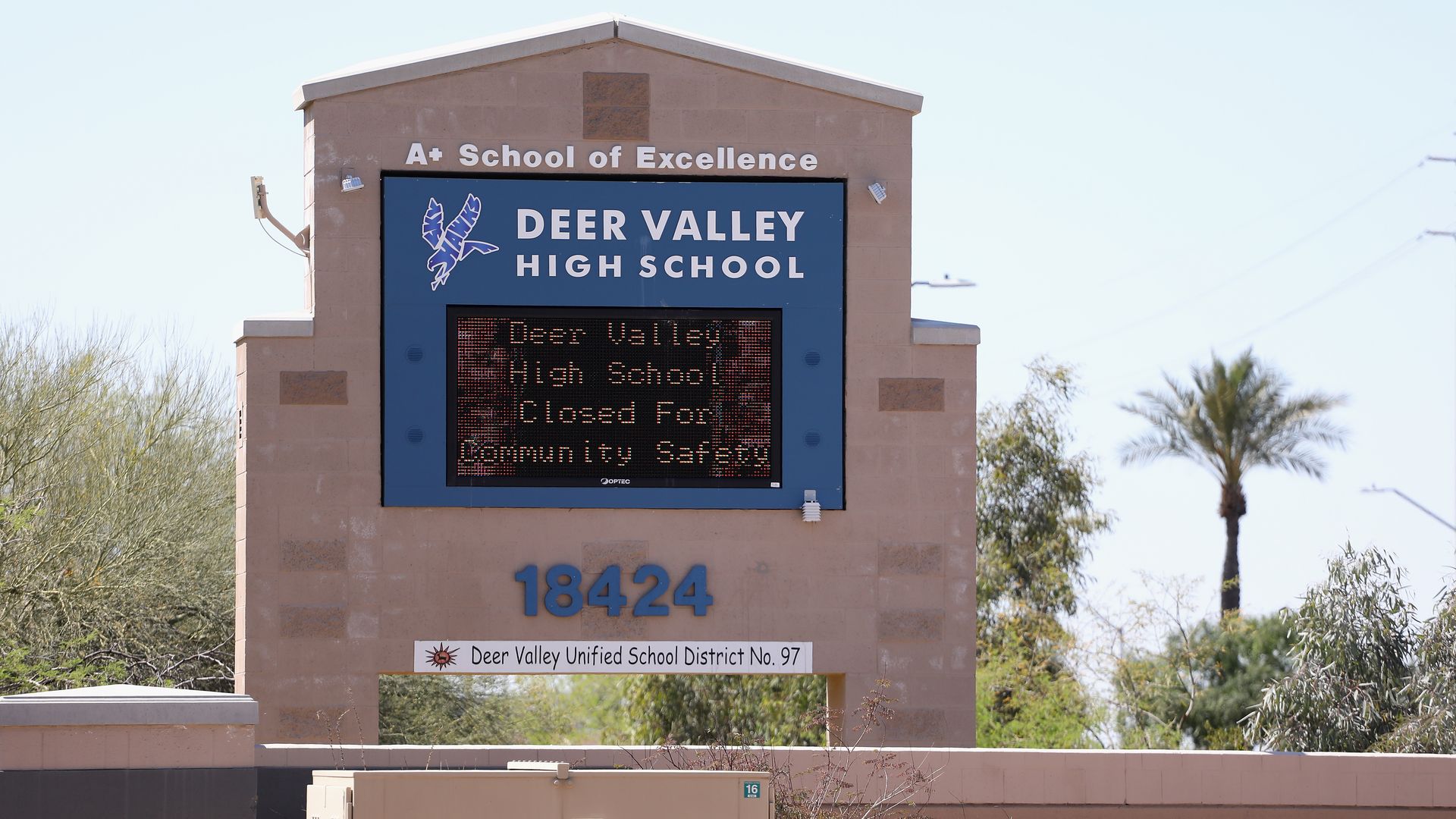 The Treasury Department informed Arizona Gov. Doug Ducey (R) Tuesday that he cannot use federal COVID-19 funding on education grants directed at discouraging mask mandate in schools, AP reports.
Why it matters: In a letter to Ducey, the department said Arizona was misusing the funds by utilizing them to undermine compliance with public health measures aimed at stopping the spread of the virus, per the New York Times.
The big picture: "We are concerned that two recently created Arizona grant programs undermine evidence-based efforts to stop the spread of Covid-19," deputy Treasury secretary Wally Adeyemo wrote in the letter, per the Times.
Arizona was allotted $4.2 billion in federal pandemic aid and has received roughly half of that amount to date, the Times reports.
Ducey created the grant programs in August in order to intensify pressure on schools defying the state's ban on mask mandates, per AP.
They consist of a $163 million grant program that provides $1,800 in extra funding per student—with the caveat that schools with mask mandates are ineligible—and a $10 million program funding vouchers for families who wish to leave schools with mask mandates or other COVID-19 restrictions.
The bottom line: If Ducey does not change or end the programs in the next 30 days the state may see the federal aid rescinded, per the Times.
Go deeper