Sinema calls activists who confronted her in bathroom "wholly inappropriate"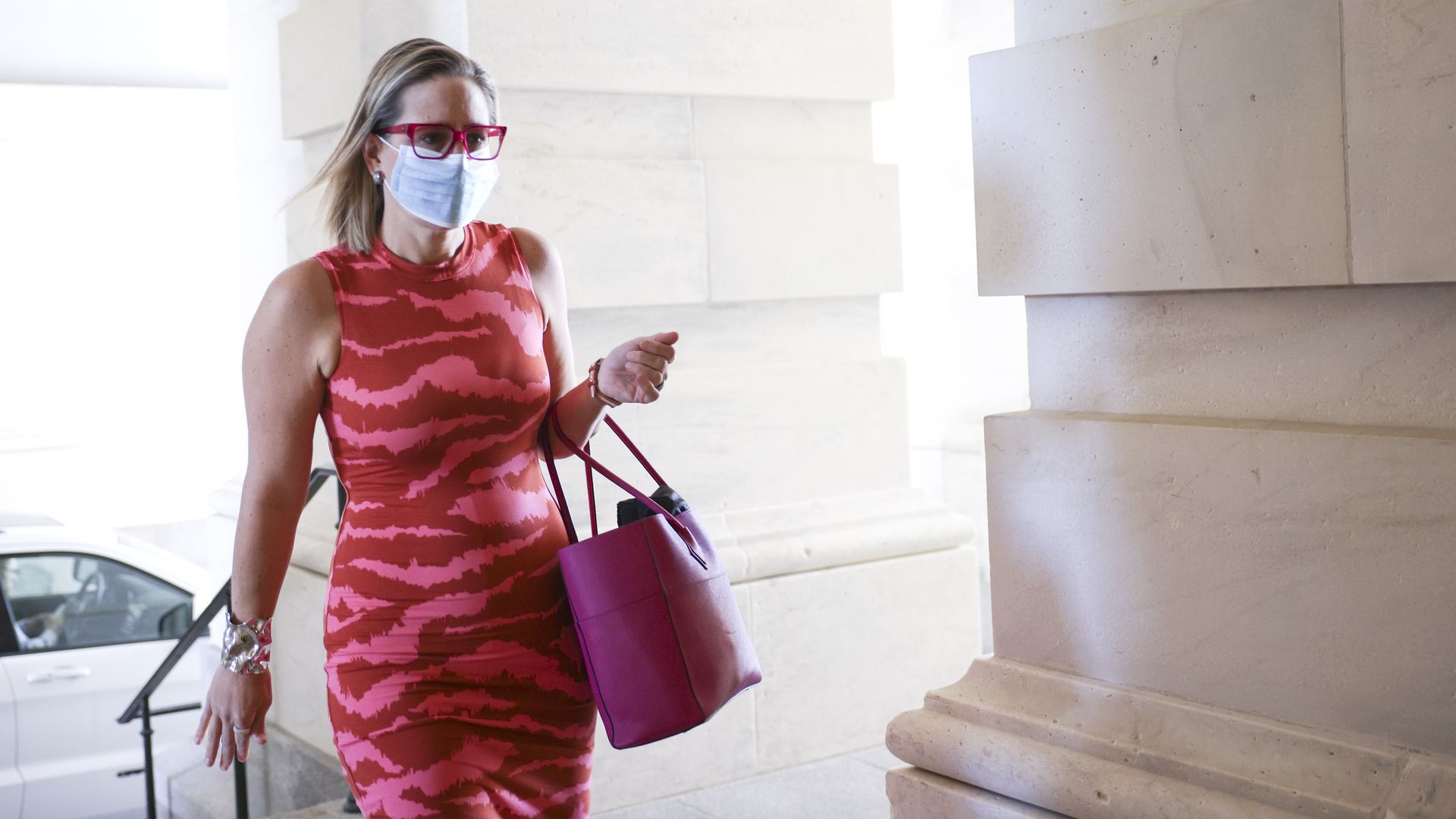 Sen. Kyrsten Sinema (D-Ariz.) in a statement Monday called the actions of activists who confronted her at Arizona State University this weekend, including while she used the restroom "wholly inappropriate."
Driving the news: Activists from Living United for Change in Arizona (LUCHA) confronted Sinema on Sunday outside a classroom at ASU, urging her to pass President Biden's soft infrastructure reconciliation bill, the Washington Post reported.
In videos posted to social media, the group followed her into a restroom, chanting "Build back better, back the bill!"
"We knocked on doors to get you elected," one activist said in the video.
What she's saying: Sinema said that she and her staff have met with LUCHA on a number of previous occasions since being elected, but "yesterday's behavior was not legitimate protest."
"It is unacceptable for activist organizations to instruct their members to jeopardize themselves by engaging in unlawful activities such as gaining entry to closed university buildings, disrupting learning environments, and filming students in a restroom," Sinema said.
"This is wholly inappropriate."
Biden separately on Monday said he doesn't think the tactics are "appropriate ... but it happens to everybody."
"The only people it doesn't happen to are people who have Secret Service standing around them. So it's part of the process," Biden said when asked by reporters about the confrontation.
The big picture: Sinema, alongside Sen. Joe Manchin (D-W.Va.), has been one of the holdouts in negotiations over the reconciliation bill.
LUCHA tweeted Sunday that they wouldn't have to "resort to confronting" Sinema "if she took meetings with the communities that elected her."
"She's been completely inaccessible," the organization said.
Go deeper