NYC COVID vaccine mandate takes effect for school employees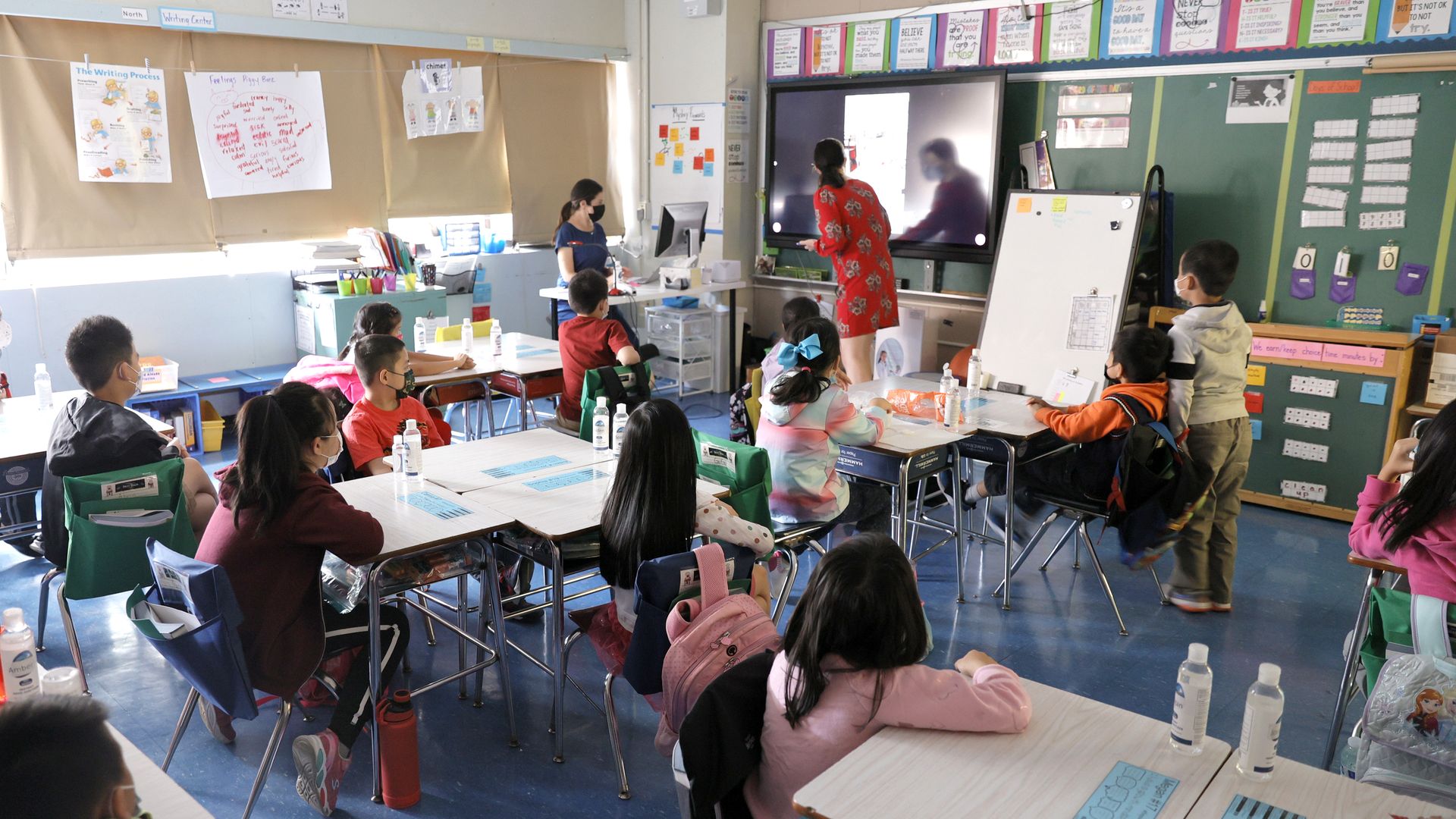 New York City's vaccine mandate for school staff members went into effect on Monday, covering nearly 148,000 employees, AP reports.
Why it matters: The vaccine mandate makes New York City — the nation's largest school system — one of the first school districts in the country to require staffers to receive the COVID-19 shot, per AP.
Driving the news: New York City Mayor Bill de Blasio on Friday said that employees who aren't vaccinated by Monday morning would be put on unpaid leave.
United Federation of Teachers president Michael Mulgrew said 97% of union members had received at least one vaccine dose as of Monday morning — up from Friday when De Blasio said 93% of teachers received at least one shot, per AP.
The big picture: The vaccine mandate was set to go into effect last week but was delayed after a judge temporarily blocked the measure.
Supreme Court Justice Sonia Sotomayor on Friday blocked a challenge to New York City's vaccine requirement for public school teachers and employees, allowing the mandate to remain in place.
The vaccine mandate does not provide a test-out option but allows for medical and religious exemptions.
While the vast majority of school employees are vaccinated, some principals are struggling to replace unvaccinated workers, per AP.
What they're saying: "While we're thankful that the percentage of vaccinated staff has increased systemwide since the deadline was extended, there are still too many school leaders that have been unable to find qualified substitutes for Monday," Mark Cannizzaro, president of the Council of Schools Supervisors and Administrators, said.
What to watch: A similar vaccine mandate is set to go into effect in Los Angeles on Oct. 15, per AP.
Go deeper: Federal judge blocks vaccine mandate for NYC teachers
Go deeper