California oil spill may close beaches for months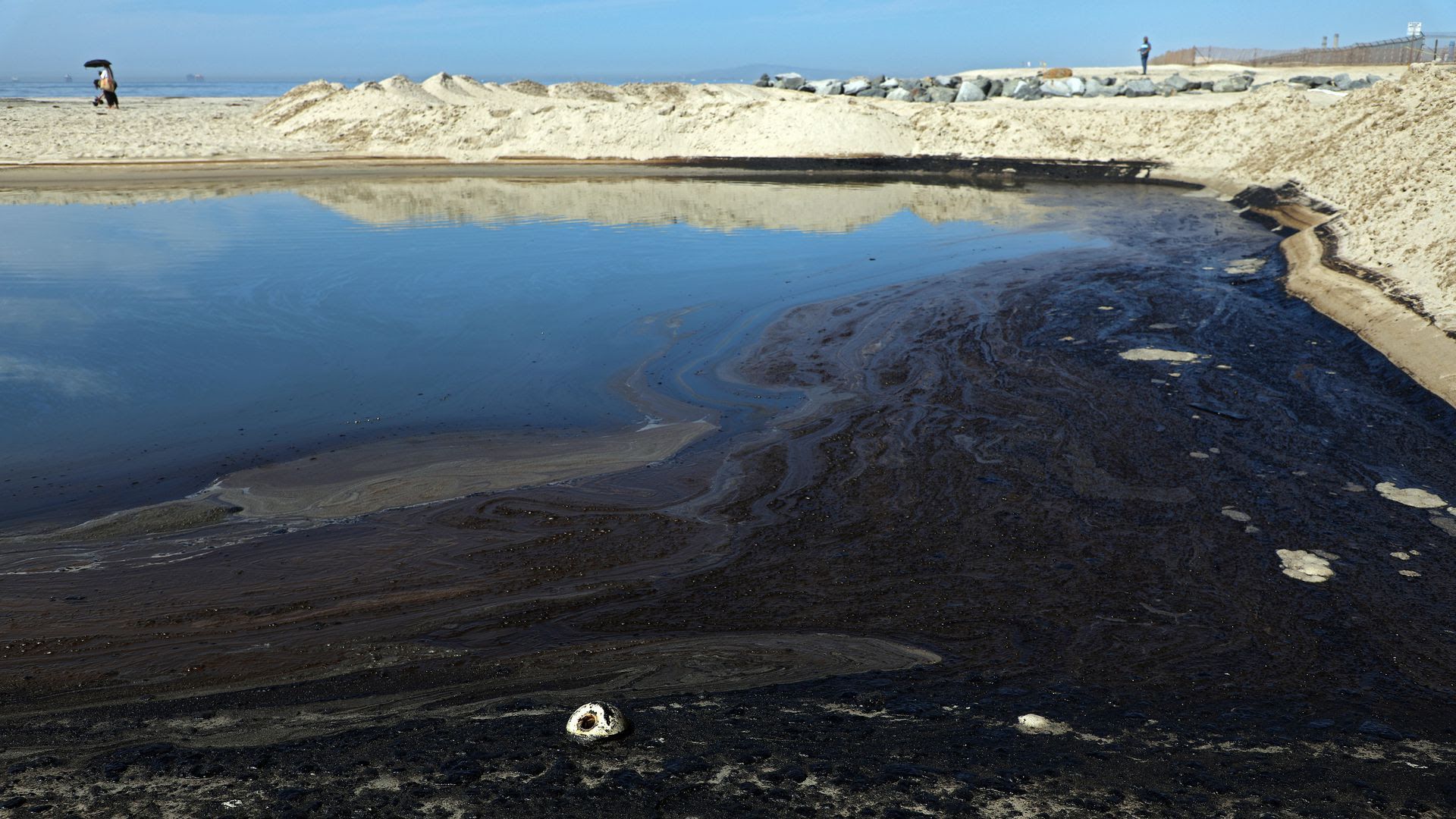 One of the largest oil spills in recent California history has contaminated a swath of popular beaches south of Long Beach, including Huntington Beach.
Driving the news: The spill of as many as 126,000 gallons of crude oil, which is thought to have emanated from a leaking pipeline about 4.5 miles off the coast of Huntington Beach, was detected Saturday.
The latest: Oil began washing up on beaches by early Sunday, and closures may expand and last for months.
As of Sunday evening, 3,150 gallons of oil have been recovered from the spill area, the Coast Guard said.
The pipeline from which it leaked has been shut off, Martyn Willsher, CEO of Houston-based Amplify Energy Corp., which owns the pipeline, told the AP.
The leaking pipeline connects to oil production and drilling platforms, the AP reports, both of which are in federal waters.
The full scope of wildlife impacts is not yet fully known.
The big picture: A host of extreme weather events amplified by climate change have battered California in recent months, from record heat to some of the largest wildfires in state history.
For some residents, the spill is just another reminder of how California is ground zero for climate change.
Wildfire photographer Stuart Palley captured this in an Instagram post: "The forests of my childhood have burned, and now the beaches from youth are covered in oil."
Go deeper: Major oil spill reaches California beaches, killing wildlife
Go deeper