Biden says he can't guarantee U.S. won't hit debt ceiling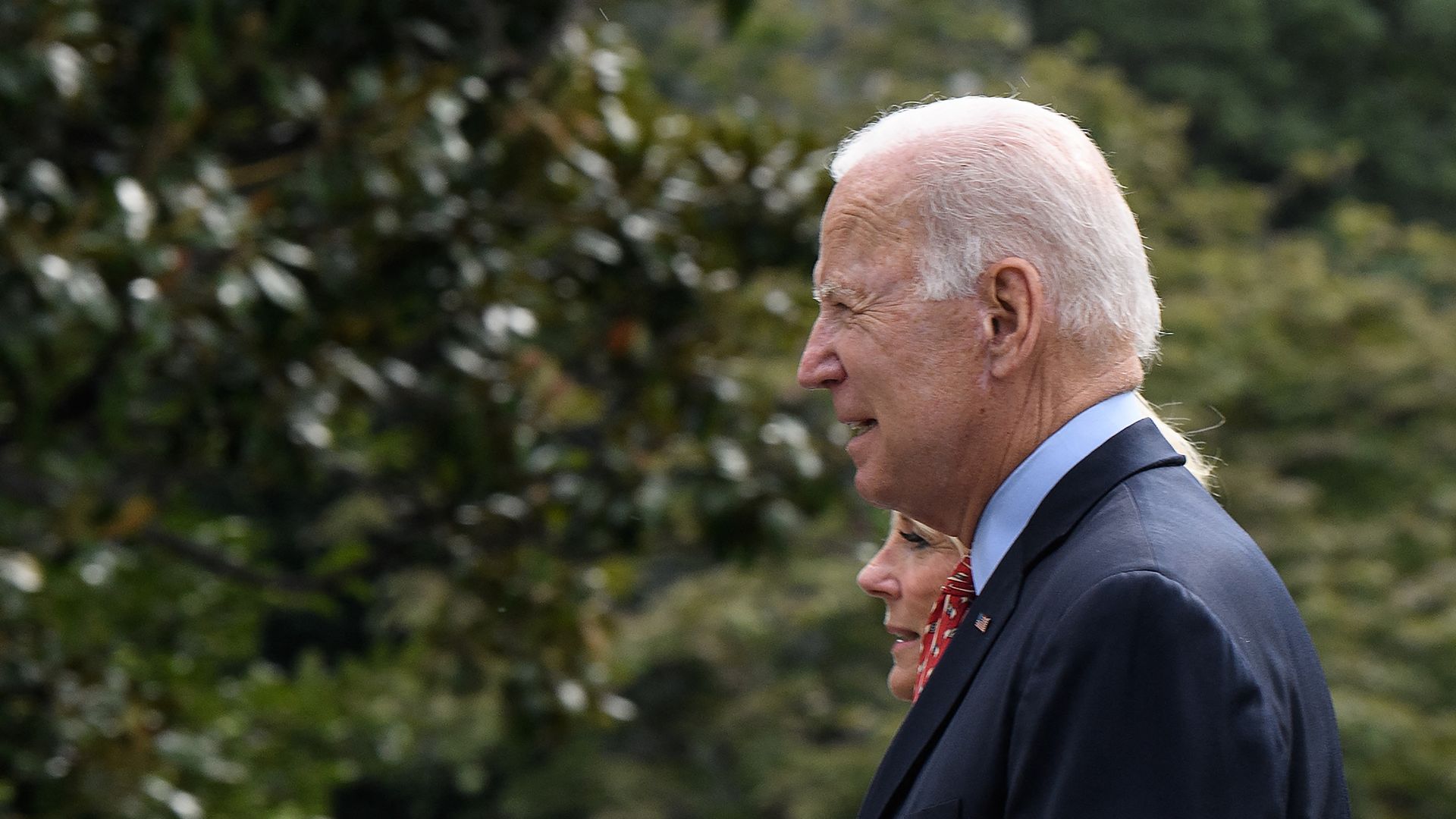 President Biden on Monday urged Republican lawmakers to "let the Democrats vote to raise the debt ceiling this week" as the Oct. 18 deadline looms.
Driving the news: "If you don't want to help save the country, get out of the way so you don't destroy it," Biden said.
"We don't have time to delay with elaborate procedural schemes, which Republicans proposals require, scores of votes without any certainty at all, many of which have nothing to do with the debt limit at all."
Biden also said he could not guarantee that the U.S. will not reach the debt ceiling. "That's up to Mitch McConnell," he said.
The big picture: Treasury Secretary Janet Yellen last week warned lawmakers that Congress has until Oct. 18 to raise or suspend the debt ceiling before the U.S. will likely begin to default on its debt for the first time ever.
Republicans, led by Minority Leader Mitch McConnell, have said they won't vote to raise the debt ceiling, saying that doing so will promote more government spending.
Why it matters: Failure to raise the debt ceiling before Oct. 18 could pause paychecks to federal workers, Medicare benefits, military salaries, tax refunds, Social Security checks and more — potentially impacting payments for millions of Americans, CNN reports.
What he's saying: "Raising the debt limit comes down to paying what we already owe, what has already been acquired, not anything new. It starts with the simple truth. The United States is a nation that pays its bills and always has."
"Raising the debt limit is about paying off our old debts. It has nothing to do with any new spending being considered."
"A failure to raise the debt limit will call into question Congress's willingness to meet our obligations that we've already incurred, not new ones, we've already incurred."
"Republicans say they will not do their part to avoid this needless calamity. So be it, but they need to stop playing Russian roulette with the U.S. economy."
Go deeper: Congress must raise the debt limit by Oct. 18, Yellen warns
Go deeper