Biden revokes Trump rule banning certain clinics from abortion referrals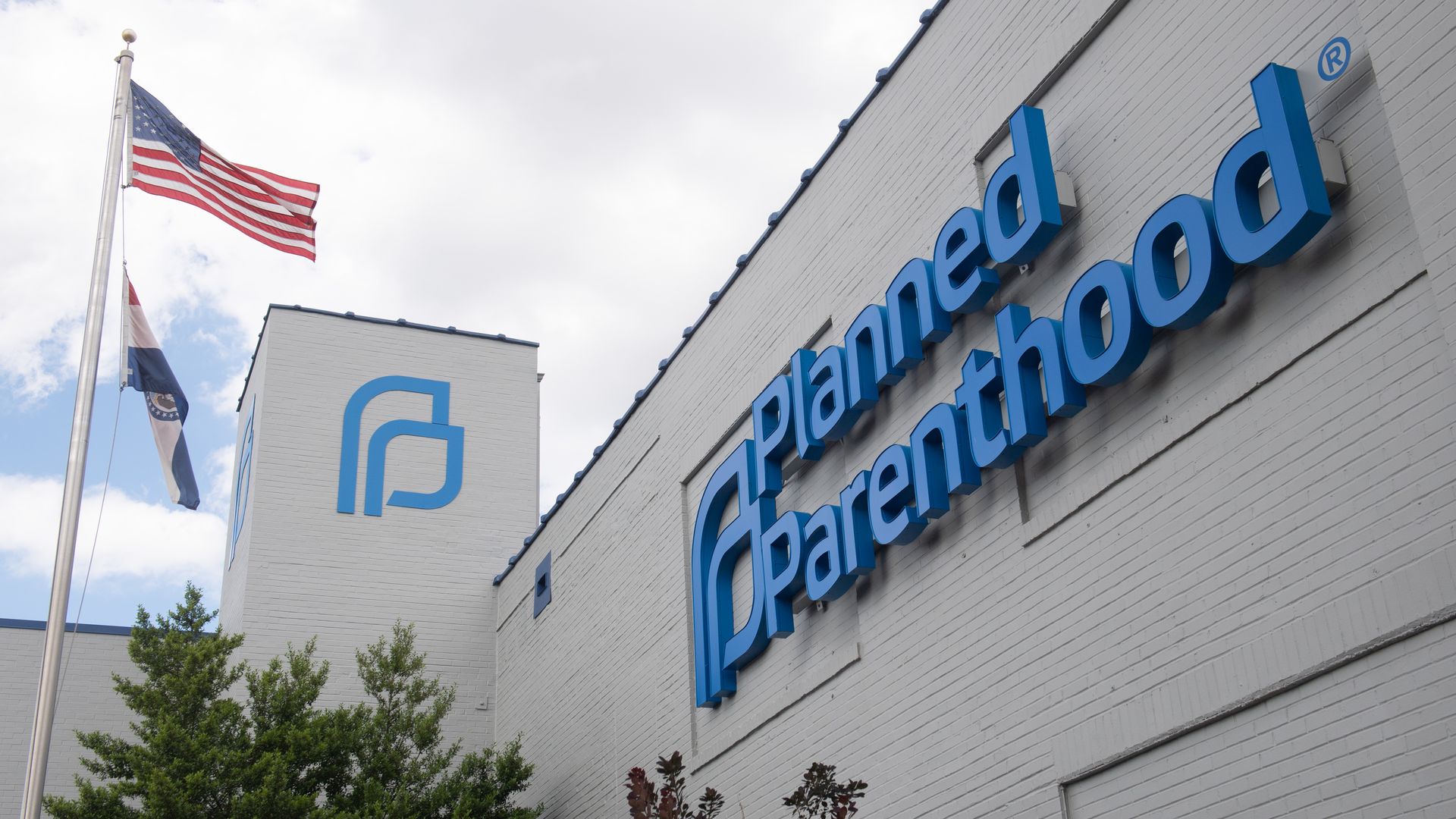 The Biden administration on Monday revoked a Trump-era rule that bars clinics that receive federal family planning funding from referring patients for abortions.
Why it matters: The new rule, which will go into effect on Nov. 8, comes as the fight for abortion access ramps up in states and nationally.
Context: Former President Trump issued the rule in 2018 in an appeal to his anti-abortion base.
Over 20 states filed federal lawsuits in attempts to block the provision, but a California appeals court ruled in 2019 that Trump officials could enforce the rule while the litigation played out, the Washington Post reports.
The U.S. Court of Appeals for the 9th Circuit sided with the Trump administration in February 2020.
The big picture: The Biden revision will allow health clinics to receive the Title X federal family planning funds, which primarily serve low-income individuals, even if they make abortion referrals.
About one in four health centers supported by Title X money dropped out of the program in 2019, cutting the network's capacity to provide contraceptive services by 46% — 1.6 million fewer patients, according to reproductive rights research and policy organization Guttmacher Institute.
What they're saying: "The end of the Title X gag rule is a major victory," said Alexis McGill Johnson, president and CEO of Planned Parenthood, in a statement.
"Title X is a critical piece of our social safety net that can, and should, ensure that people with low incomes can access essential health care without forcing providers to withhold referrals for all of the options available to them," Johnson added, noting that Title X disproportionately serves Black and Latino patients as well as people living in rural communities.
"Given the attacks on abortion in Texas and across the country, it's more important than ever that patients can access their choice of birth control and other health care through Title X — and that it is easily available."
Editor's note: This post was updated to include comments from the CEO of Planned Parenthood.
Go deeper