Statues of George Floyd, Breonna Taylor & John Lewis installed in Manhattan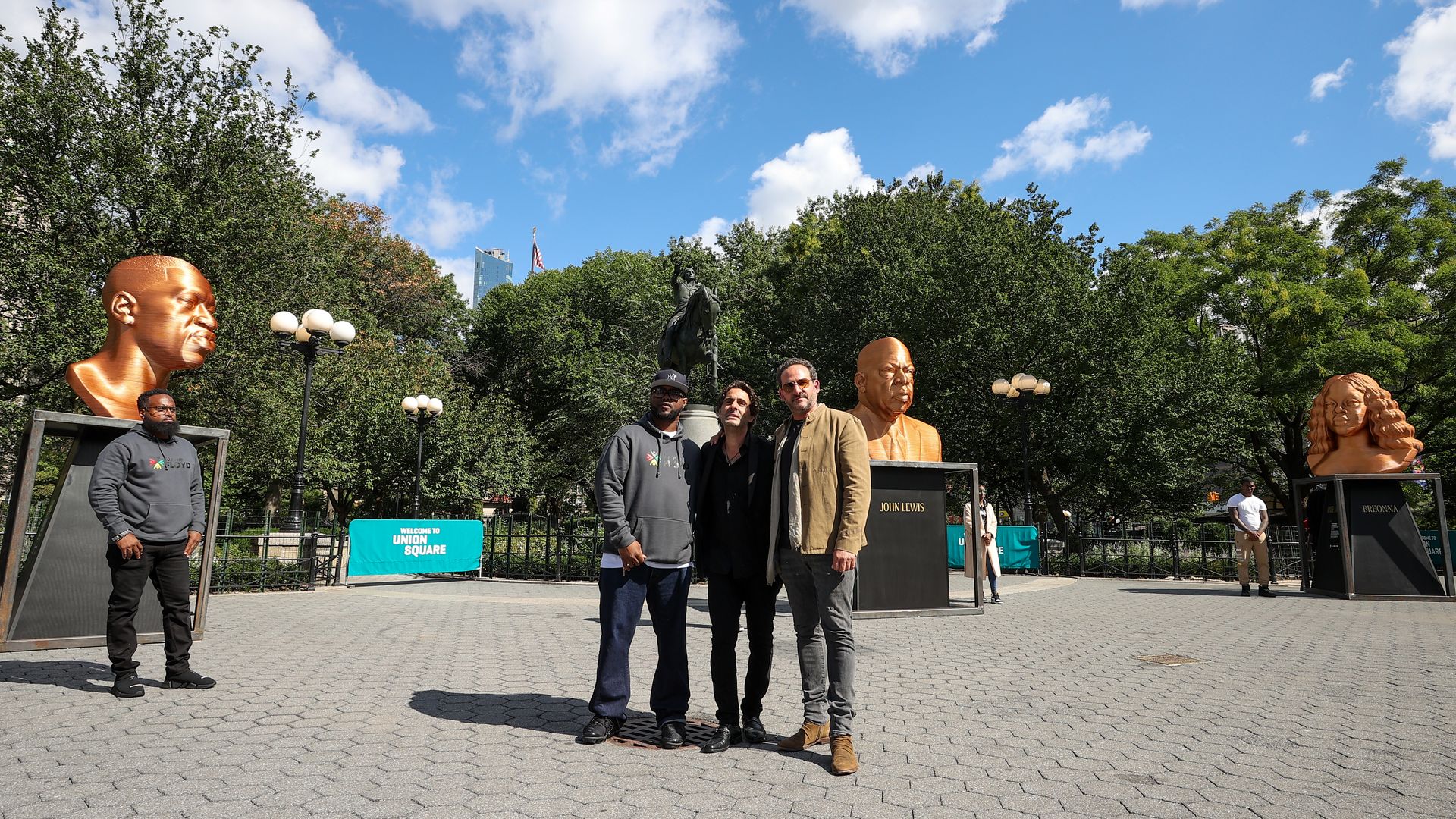 More than a year after the murder of George Floyd sparked global racial justice demonstrations, larger-than-life statues of Floyd, Breonna Taylor and John Lewis were erected in Manhattan's Union Square this week, ABC 7 News reported.
What they're saying: "This is the first time there's been a sculpture like this in NYC, usually it's a mural on a wall, so change is here, change is here," George Floyd's brother, Terrence Floyd, said of the sculpture, per ABC 7 News.
"These monuments have meaning," he said at the statue's unveiling, the New York Times reported.
"It's literally art that's confrontational," he added. "This can't be avoided. This shouldn't be avoided. It has to be known."
The big picture: The sculptures are intended to invoke reflection in passersby and hence transform a site of protest last summer into a space for contemplation, Chris Carnabuci, the artist, told the Times.
The sculptural busts are nearly six feet tall and each one weighs more than 1,000 pounds, ABC 7 News reported.
The trio comprise an installation called "#SeeInjustice," and will be on display until Oct. 30, per the Times.
After that the sculptures will travel to different cities across the country before being auctioned, with the proceeds benefiting charities connected to their three namesakes, per ABC 7 News.
Go deeper