Algeria accuses France of "genocide," recalls ambassador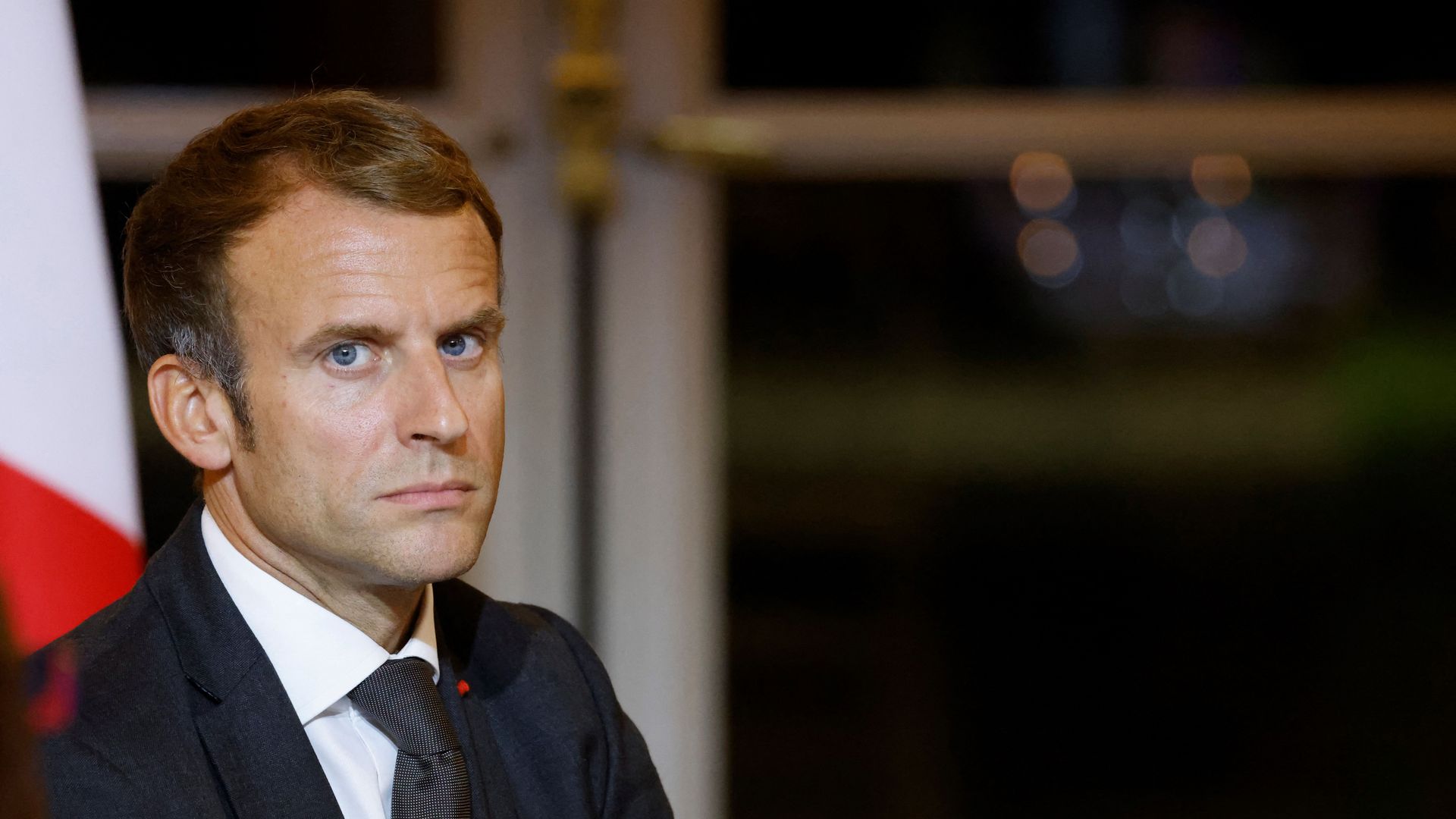 Algeria has accused its former colonial ruler France of "genocide" and recalled its ambassador to Paris over comments by French President Emmanuel Macron it described as "inadmissible," AP reports.
Why it matters: The move, announced in a statement Saturday, comes after the newspaper Le Monde reported that Macron accused Algerian authorities of stoking hatred for France. Tensions had been growing over France's decision to reduce the number of visas issued to people in Algeria, Morocco and Tunisia.
The comments were "an intolerable affront" to Algerians who died fighting French colonialism, the Algerian presidency said, per AP.
This is the second time Algeria has recalled an ambassador from France, per Al Jazeera.
What they're saying: "Following remarks that have not been denied, which several French sources have attributed by name to [Macron], Algeria expresses its categorical rejection of the inadmissible interference in its internal affairs," a statement from the presidency read, per AP.
The statement also highlighted France's colonial rule, saying "the crimes of colonial France in Algeria are innumerable and fit the strictest definitions of genocide."
Go deeper