Trump asks federal judge to force Twitter to restore his account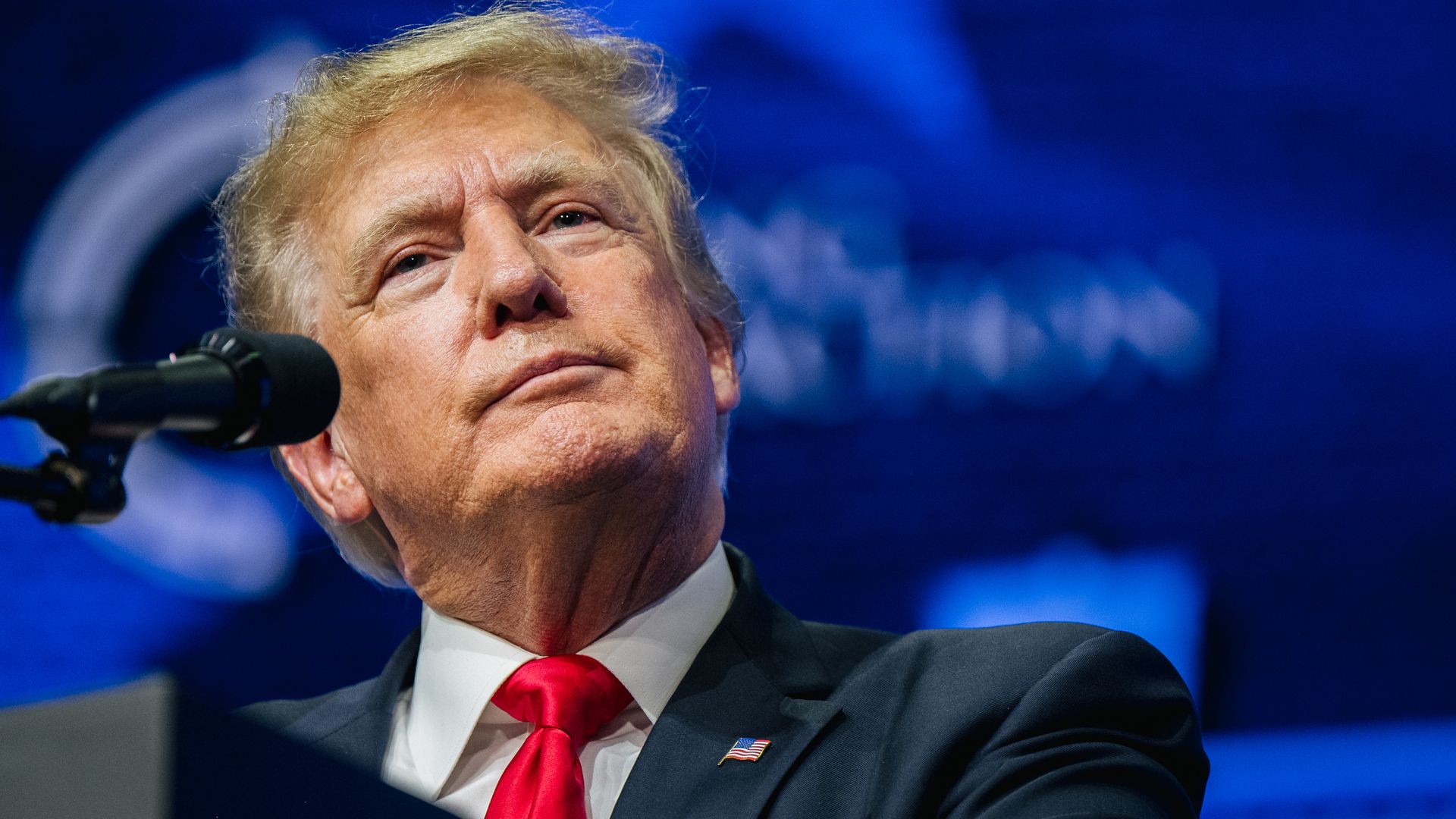 Former President Trump and his attorneys filed a motion Friday asking a federal judge to force Twitter to reinstate his account, which was a crucial tool to reach his supporters throughout his presidency and the 2016 and 2020 elections.
Why it matters: Trump has been unable to post on Twitter for around 10 months after the social media platform indefinitely banned him in January following the violent Capitol riot by a pro-Trump mob.
At the time, the company said it blocked Trump in response to the "risk of further incitement of violence," though it previously said it would not take punitive action against accounts belonging to current world leaders.
What they're saying: In the motion against Twitter and its CEO Jack Dorsey, Trump's legal team argued that the company had been "[c]oerced by members of the United States Congress, operating under an unconstitutional immunity granted by a permissive federal statute, and acting directly with federal officials, Defendant is censoring Plaintiff, a former President of the United States."
It also said Twitter should not be able to ban Trump, a national figure, because it "exercises a degree of power and control over political discourse in this country that is immeasurable, historically unprecedented and profoundly dangerous to open democratic debate."
Reality check: No evidence exists that Twitter was "coerced" by members of Congress or federal officials into banning Trump.
The big picture: Trump previously sued Facebook, Twitter, Google and their CEOs, but legal experts said the lawsuits are unlikely to go very far.
Since his social media ban, Trump has been primarily reaching supporters and the media through emails.
Go deeper: Trump super PAC replaces Lewandowski after sexual misconduct claim
Go deeper