Taiwan condemns back-to-back incursions by China's air force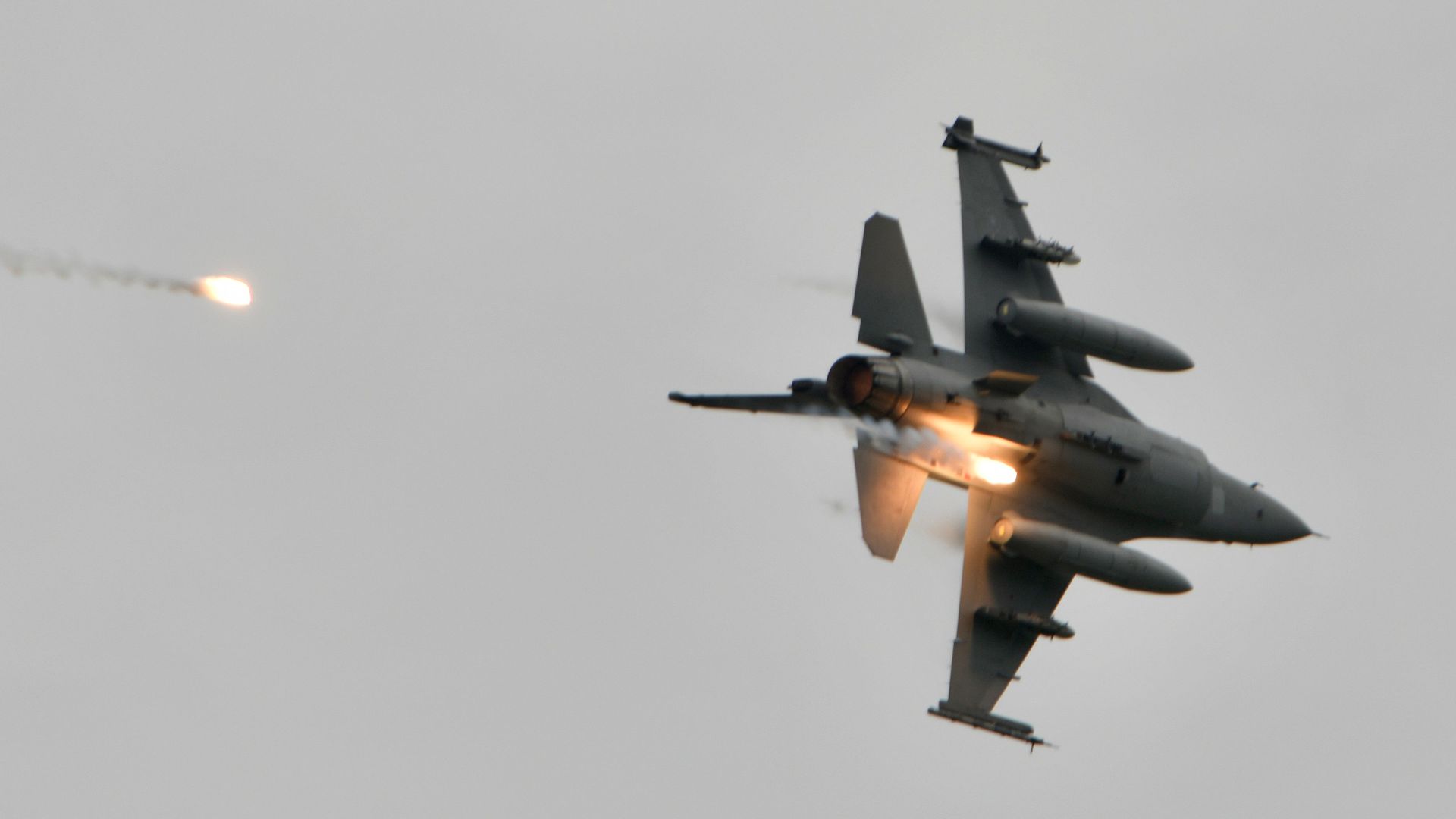 China's air force on Saturday sent 20 military aircraft into Taiwan's air defense identification zone (ADIZ), the second incursion in less than 24 hours, NBC News reports.
Driving the news: Taiwan reported on Friday that 38 aircraft entered its ADIZ, the largest Chinese incursion into the area to date, per NBC News.
What they're saying: "China has been wantonly engaged in military aggression, damaging regional peace," Taiwan Premier Su Tseng-chang said on Saturday morning, per NBC News.
Go deeper