Alabama governor signs bill that uses COVID relief funds to build prisons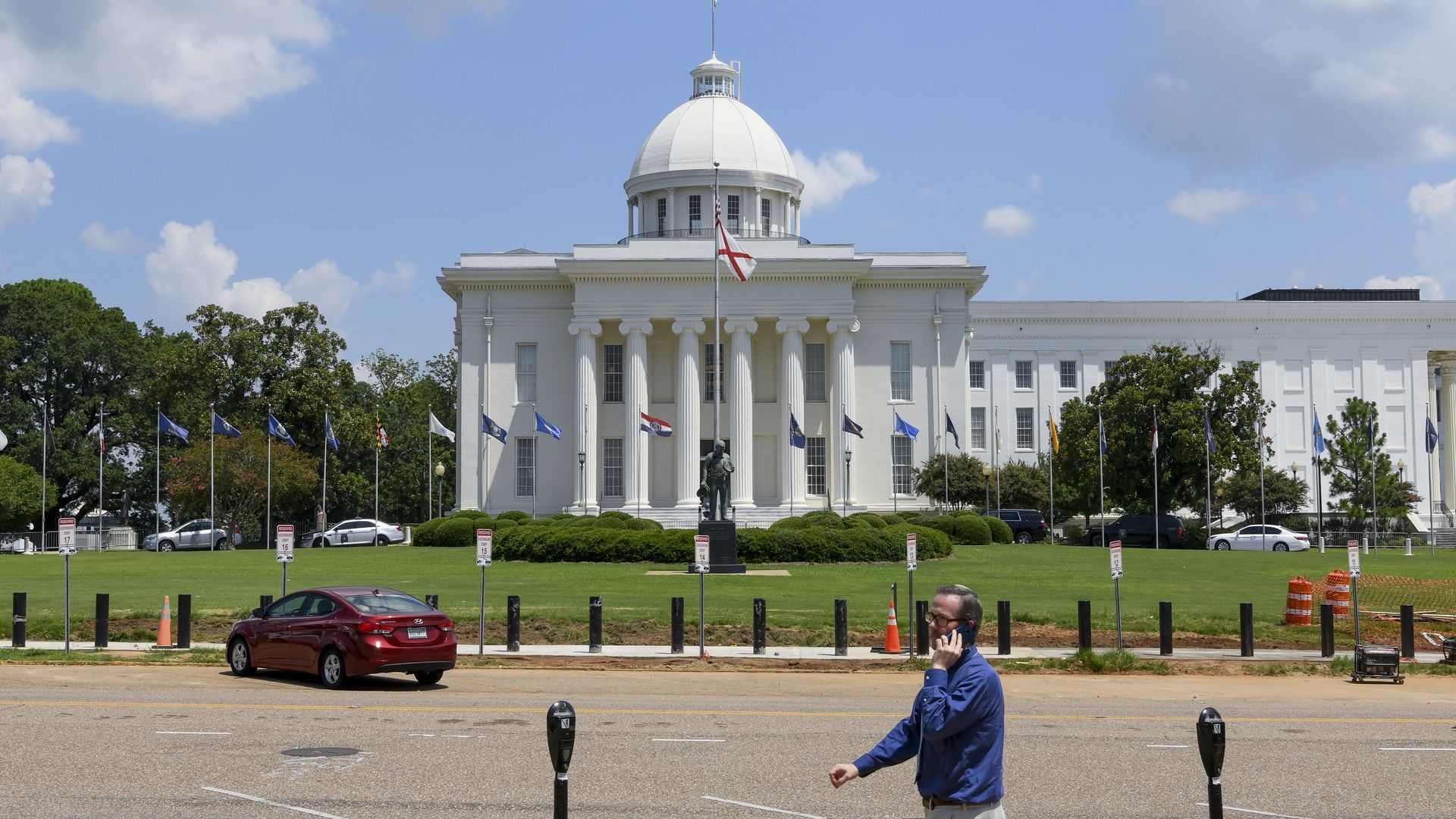 Alabama Gov. Kay Ivey (R) on Friday signed several prison infrastructure bills that will be paid in part with the state's American Rescue Plan funds, according to AL.com.
Why it matters: State Democrats have criticized the move as a misuse of funds meant to help states recover from the coronavirus pandemic, but the Biden administration has given states broad discretion with how they choose to use the relief money.
The administration has encouraged states to use the funds to offset revenue losses to protect vital public services and to address a summer rise in violent crime, according to CNN.
Alabama will use $400 million of its American Rescue Plan funds to help pay for a $1.3 billion effort to build and renovate prisons across the state.
State Republicans have said the plan is crucial to reverse years of inattention and degradation and improve conditions for inmates.
The plan includes the construction of two 4,000-bed men's prisons that will replace others that are outdated and beyond repair.
What they're saying: Ivey called the bills a "pivotal moment for the trajectory of our state's criminal justice system," according to CNN.
The big picture: The Department of Justice sued the state in December 2020 for failing to protect its prisoners from violence and sexual abuse at the hands of other inmates and staff members.
Ivey also signed legislation that requires all inmates to finish their sentences under supervised releases to help reduce overcrowding in the state's prison system.
Go deeper: Justice Department investigating conditions in Georgia state prisons
Go deeper