Pfizer loses case to subsidize heart drug for Medicare patients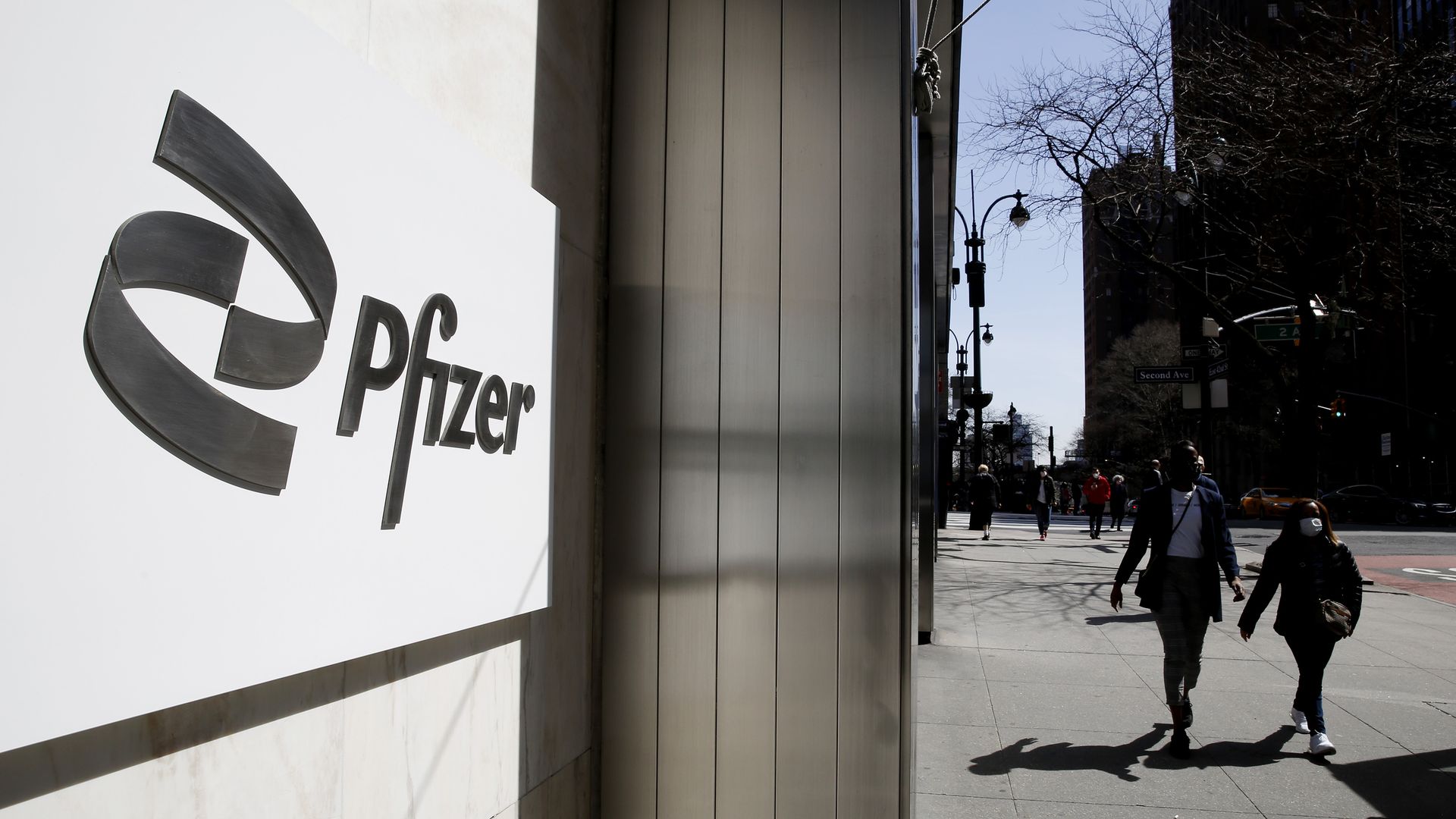 Pfizer cannot directly or indirectly pay out-of-pocket costs for Medicare patients to get the company's $225,000-a-year heart drug because doing so would violate federal kickback law, a U.S. district judge ruled Thursday.
Why it matters: The ruling in this closely-watched case means pharmaceutical companies still cannot cover the copays and other costs of their drugs for patients who are enrolled in government insurance programs because it would be viewed as an illegal inducement.
The big picture: Medicare is prohibited from setting drug prices, although Democrats are attempting to change that, so the federal program uses cost-sharing as a check on prices.
Pfizer argued the out-of-pocket costs are preventing Medicare patients from getting a drug they need. The drugs in question, Vyndaqel and Vyndamax, also known as tafamidis, treat a rare form of heart failure that mostly occurs in older people who are on Medicare.
Federal attorneys and auditors said Pfizer "priced itself out of the market" by listing the drug at $225,000. They also warned a ruling in Pfizer's favor would lead to a "gold rush" of other pharmaceutical companies paying patients' copays for their drugs while getting guaranteed reimbursement from Medicare at almost any price they set.
What they're saying: Legal experts said the ruling is unsurprising because federal law clearly does not allow drug makers to induce people on Medicare to take their drugs, either by directly paying their copays or by indirectly funding a charity and telling the charity to pay those copays.
Pfizer sent a statement, saying: "We are disappointed in the ruling and believe that providing copay assistance to patients who have been prescribed tafamidis through Medicare Part D represents an equitable way to lower out-of-pocket costs for this breakthrough treatment."
The bottom line: "While there may be an administrative or legislative remedy to the problems Pfizer seeks to correct here, the remedy does not lie with the court," Judge Mary Kay Vyskocil wrote in her ruling.
Go deeper