"My Name is Pauli Murray" examines life of queer Black scholar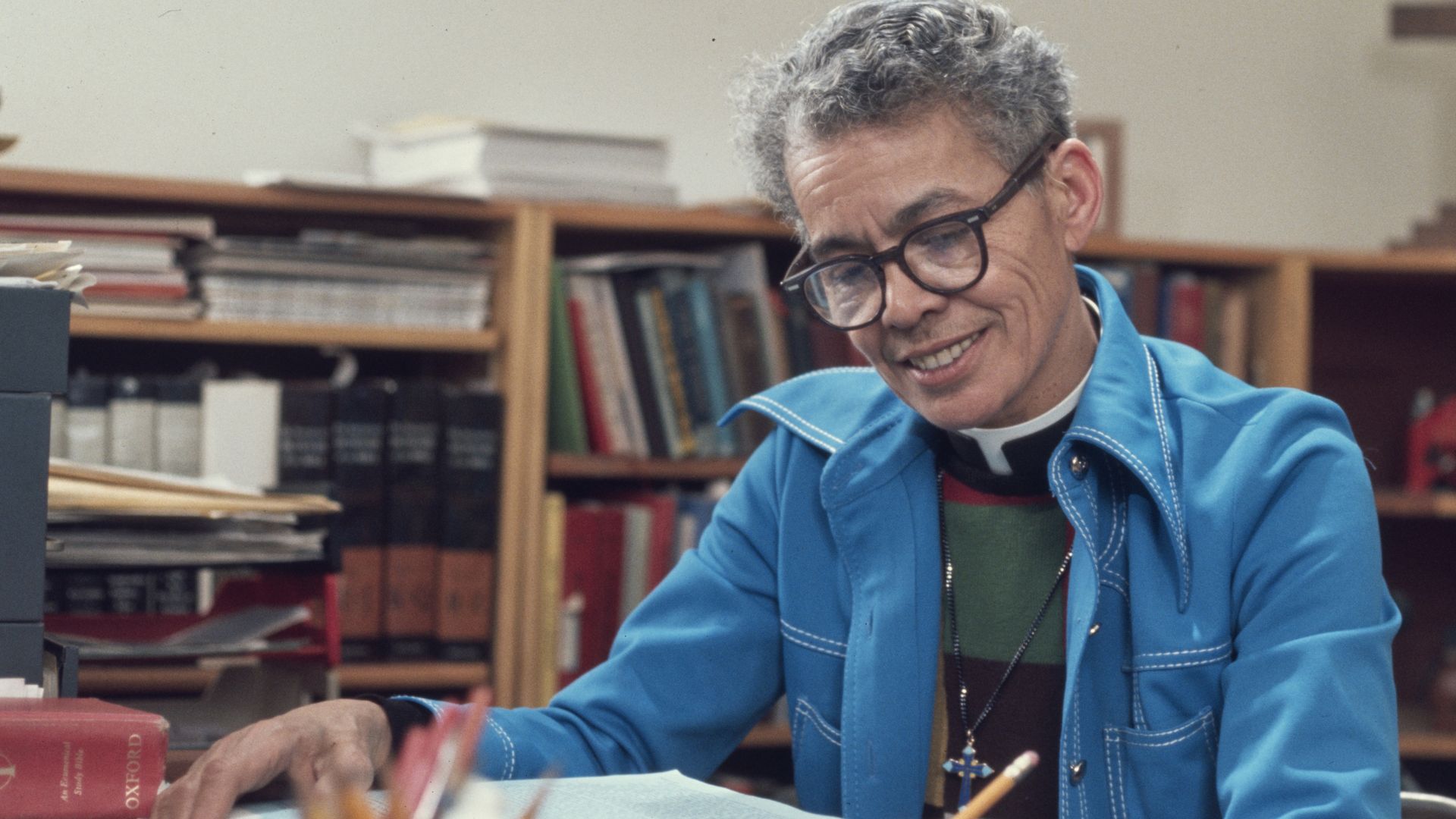 A new documentary looks into the life of a little-known queer Black legal scholar who refused to surrender her own bus seat — years before Rosa Parks — and influenced Ruth Bader Ginsburg.
Driving the news: "My Name is Pauli Murray," set for release today on Amazon Prime, is the latest in a series of films examining the life of pioneering Black Americans who tackled systemic racism decades ago.
"Confrontation by typewriter" was her motto.
Why it matters: Through the people and institutions she touched, Murray helped shape American religion, society and jurisprudence.
Today, her memory is celebrated by trans and gender-nonconforming poets who see her work as groundbreaking.
Behind the scenes: The project was sparked after filmmakers Betsy West and Julie Cohen noticed Murray's name on the cover of Ginsburg's first women's rights brief as a young litigator before the Supreme Court.
West and Cohen were deep into their 2018 documentary, "RBG," when they discovered that a 1965 law journal article co-written by Murray was one of Ginsburg's inspirations.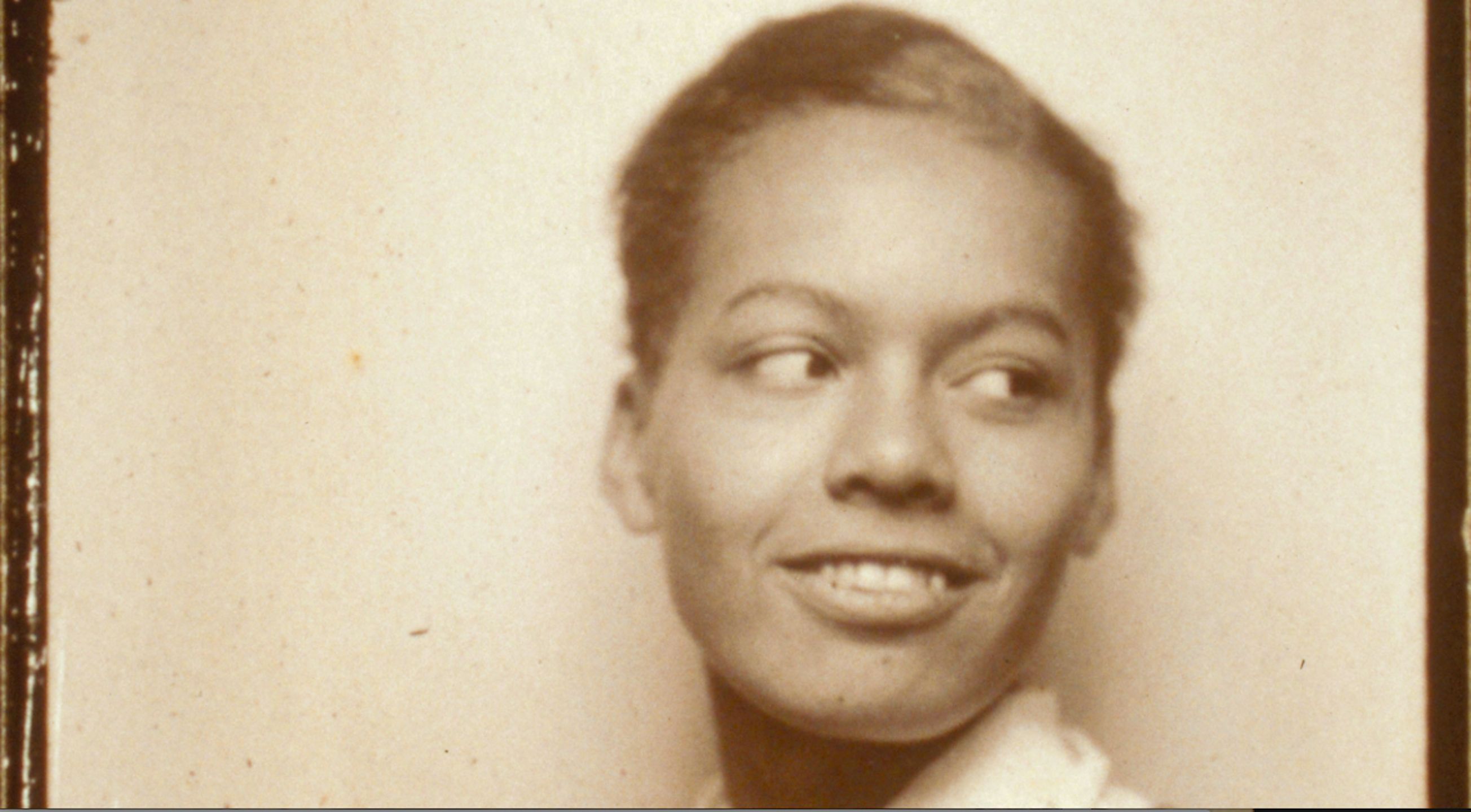 What they're saying: "That was interesting to us...an African-American lawyer who played such a pivotal role in feminist legal history," West told Axios.
As she and Cohen dug into Murray's life, they were overwhelmed by the boxes and boxes of personal notes, documents, and photographs she said saved before her death in 1985.
They found a letter to (and response from) First Lady Eleanor Roosevelt demanding an end to "Jim Crow." They also found that she worked with a young Rev. Martin Luther King, Jr. on civil rights and poetry she wrote that had been shaped by the Harlem Renaissance.
Details: Born in Baltimore in 1910, Murray was taken in at 3 by her grandparents and aunt after her mother died.
Family oral histories say Murray refused to wear dresses — until her aunt cut a deal with her where she could wear pants the rest of the week if she agree to a dresses for church on Sundays.
She was graduated from Hunter College in 1933 with a degree in English and, dressed as a man, traveled the country by train during the Great Depression.
Murray eventually graduated from Howard University School of Law in 1944 at the top of her class. But she was turned away from a fellowship at Harvard Law School, which at the time only accepted men.
Murray went on to become California's first black deputy attorney general. Her 1951 book, "States' Laws on Race and Color," caught the attention of Thurgood Marshall, then a lawyer working on a school desegregation case.
She also was the first African American woman to serve as an Episcopal priest after the church changed its policies.
West said that the more she and Cohen uncovered about their subject, the more they thought, "My goodness! Look at this life. Look at the influence! Why don't we know about Pauli Murray?"
Between the lines: The film depicts Murray through various mental and physical struggles as she battled barriers.
She left few clues about her views on LGBTQ rights.
Some of her struggles likely stemmed from questioning her gender identity, something to which she alludes in letters, Cohen told Axios.
Murray asked a doctor at one point if testosterone would help her with an undisclosed ailment. "If you're going to doctor saying, 'I'm not a woman, I'm a man,' back in late-1930s, early 1940s, people's immediate diagnosis of that might be like, 'You're just completely crazy,' versus, like, 'You're trans and you need gender confirmation,'" Cohen said.
The filmmakers use she/her pronouns in the film but acknowledge Murray might have preferred other pronouns if alive today.
Go deeper